Consultations on the project 'Identifying Opportunities for Climate-compatible Tourism Development in Belize'
Tuesday, February 11th, 2014
The World Wildlife Fund (WWF) in partnership with CARIBSAVE, Belize Coastal Zone Management Authority and Institute (CZMAI), Ministry of Tourism and Culture, Belize Tourism Board (BTB), and the Belize Environmental Research Institute (ERI) will be carrying out a series of community consultations on the project 'Identifying Opportunities for Climate-compatible Tourism Development in Belize'.
This project is of great importance given the fact that coral reefs, mangroves and beaches are the cornerstone of the tourism industry in Belize and coastal communities rely on mangrove and reef-based fisheries for food security and income. Growth of the tourism industry is viewed as inherent to economic development in Belize but is often accompanied by habitat degradation that directly threatens the resources upon which the industry depends. The challenge faced is how best to move forward with tourism development whilst maintaining healthy, functional ecosystems that support the tourism industry, sustain livelihoods and provide resilience to climate change. The 'Identifying Opportunities for Climate-compatible Tourism Development' project will help to inform this process by assessing the vulnerability of Belize's tourism system to climate change, including the coastal ecosystems on which it depends, and assessing how current policies facilitate or hinder climate-compatible tourism development based on healthy coastal ecosystems. We are also exploring the policy reforms and adaptation strategies required to enhance ecosystem resilience to climate change and foster tourism development, at a local and national scale.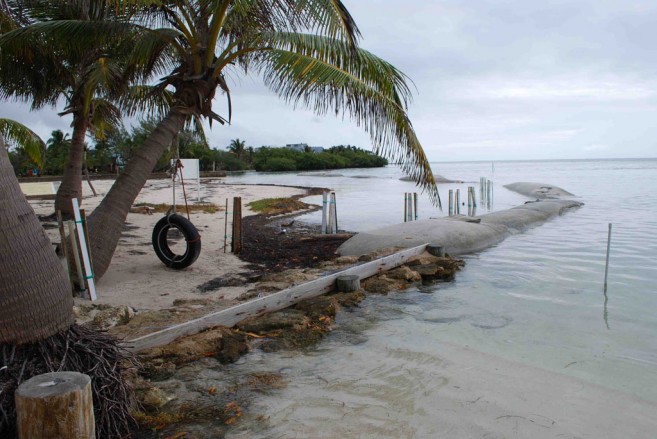 We will be conducting consultations this week in Placencia Village (Wednesday, February 12th at the community center), San Pedro Town (Thursday, February 13th at the Lion's Den) and Caye Caulker (Friday, February 14th at the community center) to inform community members and stakeholders about the project and obtain their inputs. Consultation meetings will commence at 6pm.
Follow The San Pedro Sun News on Twitter, become a fan on Facebook. Stay updated via RSS