Editorial: It is time to stop pretending that all is well in San Pedro
Sunday, March 16th, 2014
My heart is very heavy and I am scared for San Pedro. We have friends killing friends, we have homeowners killing burglars, we have drug-dealing shootouts in our streets, we have cab drivers running over dogs without even slowing down, we have hustlers on the beach giving tourists the shake-down, we have thieves walking off with anything that isn't locked down with a chain, we have questionable people mysteriously disappearing, we have daily rumors about 'bodies found up north', we have iron bars on our windows, we have friends who call us at night just to make sure we got home safely and we have really scary looking dudes patrolling the streets with the hungry look of wolves licking their chops while considering a flock of sheep. I am scared for San Pedro because it feels like there is absolutely no law and order, it's a free-for-all, it's the Wild Wild West, it's Bonnie and Clyde, people behave however they damn well feel with ZERO regard for the law or for others. I am scared for San Pedro because it seems that the attitude of many is simply the 'middle finger.'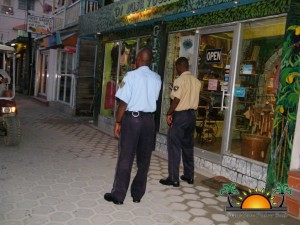 I am scared for San Pedro because we demand justice until it comes to one of our own, then we fiercely protect and defend them regardless of their grievous behavior. It's no wonder there's rarely a murder solved. Not only is it easy to leave the scene of the crime but you can count on plenty of folks helping the one in question to make good his escape. You don't have to be John McAfee to elude the law, with the help of others and a few bucks anyone can get away with murder in Belize.
We are an island, we know where the scumbags live and trade their drugs. Running them off should not be that hard, and sending the message that they and their dangerous behavior will not be tolerated should be an easy task. Everyone says we need to rally, we need to take back our streets, we need to have a peace march, we need to run off the undesirables and we need to report their crimes. Sure that is all good and well. Indeed our personal investment into making our island safe is essential to our success, but my heart is heavy for San Pedro because we don't support the ones we expect to protect us.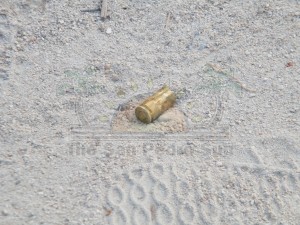 In the multitude of comments I hear and read on Facebook by grieving and angered islanders, not one mentions supporting our police. We treat them like second class citizens who are not worthy of living in anything but a leaky, rundown shack and they are paid such a minimal amount it's any wonder they can survive. One huge step in cleaning up this town is by empowering our police. When we treat them with the respect they deserve you can bet the respect will be reciprocated. Our first step in fighting the problems that plague our island is to lift up our police force. Let's polish them up, put a nice roof over their heads, more money in their pockets, feed them well and invest in making them a force to be reckoned with. They should be our heroes, the ones we depend on to save the day, not part of problem. The long range benefits of investing in our police force are endless and here is where our first steps should be taken in reclaiming our island.
We are still riding high as the world's No. 1 island for the second year in a row, and with such accolades come great responsibility. First and foremost we need a safe community for those of us who call Ambergris Caye home, but of equal importance is protecting our tourism. Yes our pretty face has certainly taken a beating, but we need to own our wounds, inside and out. To quote an unknown source, "Never be ashamed of a scar. It simply means you were stronger than whatever tried to hurt you." It is time to stop pretending that all is well in San Pedro. We pride ourselves in being a strong community that can pull herself up by the bootstraps, brush off the dust and carry on; now more than ever, the time has come to do just that.
Follow The San Pedro Sun News on Twitter, become a fan on Facebook. Stay updated via RSS