St John's College hosts reading fair
Friday, April 4th, 2014
St John's College School in Belize City hosted its third annual reading fair on Friday March 28th, with newspapers as the highlight for this year's event. Held under the theme "Newspapers matter: they connect us to the world," the event was aimed to encourage students to look at newspapers as an alternate source for reading. Amongst the newspaper publications invited to attended was Ambergris Caye's only print media, The San Pedro Sun.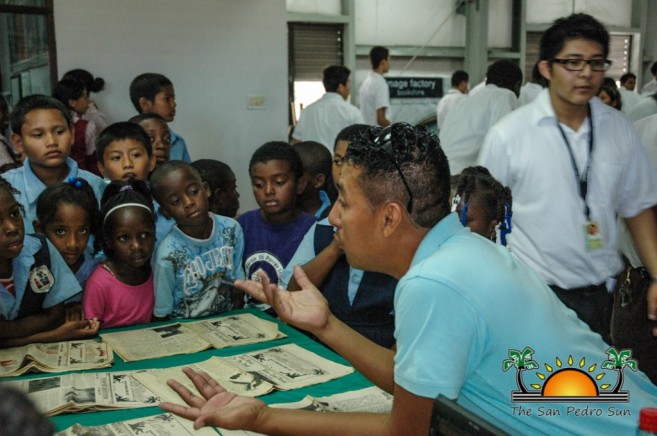 According to Angie Moody, Head of Language Arts Department at St John's College, the idea of the reading fair was conceptualized three years ago. Moody said that over 66.6% of Caribbean Examination Council's curriculum caters to reading, and given that the students were not reading as much, the school introduced a campaign encouraging them to read in their leisure time.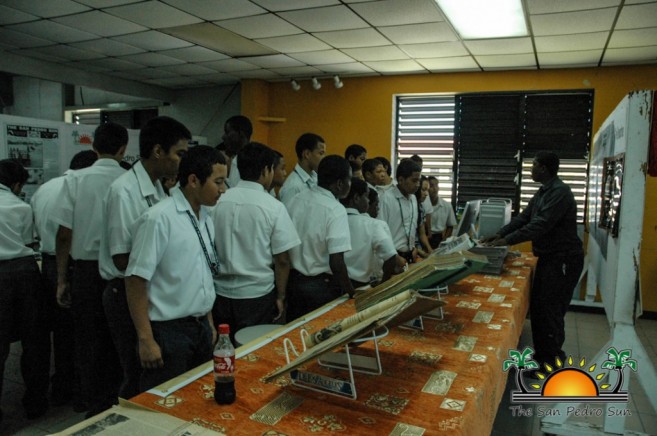 The highlight of this year's fair was the participation of Belize's print media industry, in which a total of five newspapers and one book company participated. "We felt that we have been focusing more on reading fiction and non-fiction books and we noticed that quite a number of newspaper companies in Belize contribute very good articles. These are articles that can help them in school and help them in their studies and so we decided that if we can get them to read these easily accessible newspapers it could improve their reading," commented Moody.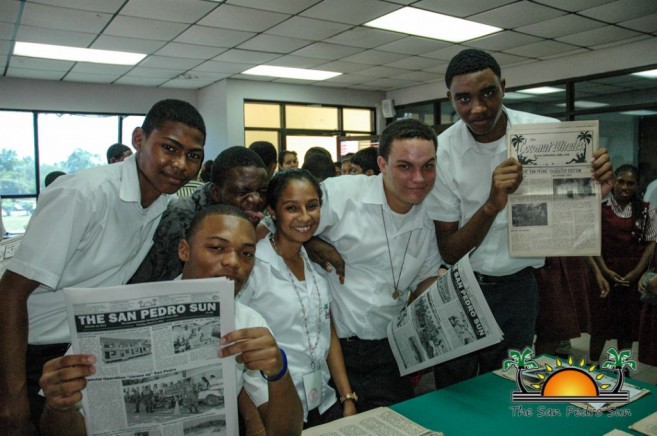 Since the introduction of the fair, Moody says that they are seeing an improvement in reading as more students are beginning to read on their own. "We have seen some improvement, but we definitely need to build their skills in reading and we need to let them know that reading is a discount ticket to everywhere. We want to get to a point where they will take up reading on their own; something habitual," commented Moody. In addition, the school has introduced an active reading program consisting of a seven-school-day cycle. On the sixth day of the cycle, each student takes a book to school to read during their free time.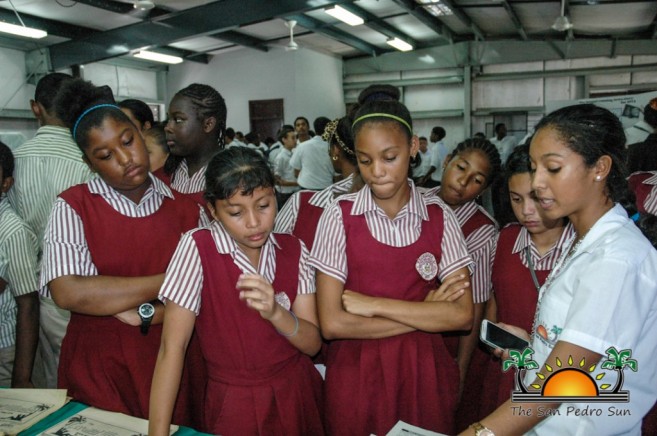 Students from various schools in the city took the opportunity to visit the reading fair. First form student Wayne Usher, believes newspapers play a vital role in keeping a nation informed. "Newspapers give us a lot of information about current events, about things happening in our communities and so by reading them, we become a better educated and informed nation. It can also help us students improve on our reading."
During the fair, the school also took the opportunity to launch their own quarterly newspaper called "Swampland Berchman's Buzz." According to the Editor-in-Chief William Zabaneh, they are happy to be able revive the on-campus publication quarterly after a 12-years hiatus. The name incorporates the school's history, having been built on what used to be swampland, and celebrates the name of one of the school's patron Saints, St. John Berchman. The Swampland Berchman's Buzz highlights school related issues and school life.
The San Pedro Sun was honored to be invited and was an eager participant in the annual reading fair. The students got to interact with The Sun's websites which includes The My Beautiful Belize visitor's guide. The students also had the opportunity to participate in a writing competition in which the top five writers will get to win a day trip to the island. At other newspaper booths, students interacted with the staff, learned some history about the newspaper industry in Belize and even got to play games while reading and at the same time practicing their writing skills.
Follow The San Pedro Sun News on Twitter, become a fan on Facebook. Stay updated via RSS