Gabriela "Gaba" Nuñez places second in Mr. Vigor y Fuerza 2014
Tuesday, May 6th, 2014
In only the second competition of her career, Gabriela "Gaba" Nuñez has placed second in the Bikini Fitness division of the 9th Annual Mr. Vigor y Fuerza 2014. Held on Sunday, May 4th in Merida, Yucatan, Mexico, the competition saw participants from across the region join in commemorating the 29th anniversary of the Vigor and Strength Gym located in Merida.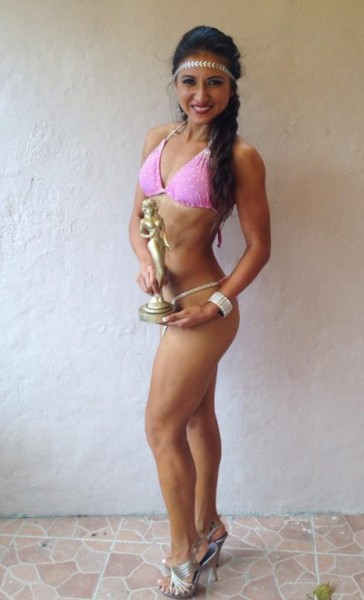 The competition included categories for children up to the age of 17 years, beginners, youth, novice, men's physique, modeling women's figure for veterans, and bikini fitness. Winners of the Mr. Vigor and Fuerza qualified for Mr. Mexico Youth and Veterans National Tournament to be held on May 16th and 18th in Mexico City. Winners in the female category will participate in an exclusive championship for women to be held in Mexico City on May 10th and 11th.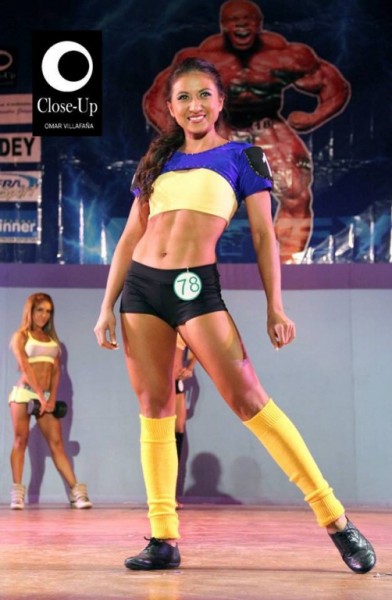 Gaba participated in the bikini fitness category, whereby she modeled evening wear, sportswear and bikini. "The competition was tough but I placed second. You have no idea how proud I am. The hard work I put into this, most won't understand just what it is to be a part of this lifestyle. It isn't an easy challenge but it is one that I am willing to take," said an excited Gaba. "I owe a big thank you to my parents for sticking by me throughout this process. I would also like to thank my entire San Pedro Community for supporting me and motivating me to keep going."
Congratulations Gaba!
Follow The San Pedro Sun News on Twitter, become a fan on Facebook. Stay updated via RSS