San Pedro students shine at CJC
Monday, May 12th, 2014
Two students from San Pedro studying at Corozal Junior College (CJC) were amongst a group that received awards on Tuesday May 6th. The two San Pedranos are Uriel Contreras and Laji Nuñez, former students of San Pedro High School. The awards were part of the winning accolades given out by CJC to the groups that performed the best at the annual Science and Business Expo hosted on April 11th.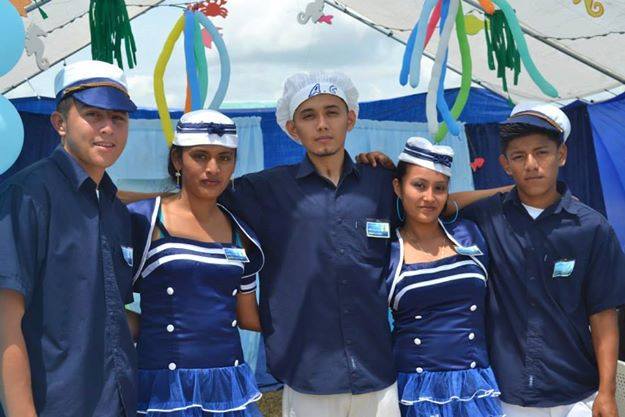 The annual event saw students divided into groups who then developed business ideas as well as science projects to be displayed. The business ideas and projects were judged by teachers and business people from within the Corozal community. Winning first place in the business category was Construction Network Consultancy. Taking second place was Cultural Gourmet and third place went to Underwater Illusion Science. That group consisted of Odalys Pena, Samira Velazquez, Ronnie Medina, Arturo Cansino and San Pedro's Laji Nunez.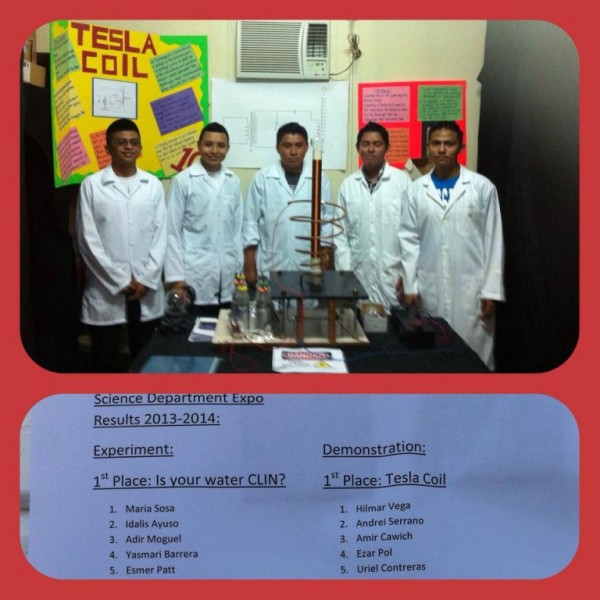 The Science Experiments Category's first place winner went to Is Your Water CLIN? Second place was awarded to 'Effects of spectrum on plant growth' and third place went to 'Wanna kill your bacteria bro?' In the Science Demonstrations Category Tesla Coil was the first place group, with members Hilmar Vega, Andrei Serrano, Amir Cawich, Ezar Pol and San Pedro's Uriel Contreras.
Placing second was the Electromagnetic Launcher and third place went to Cymatics.
The announcement of winners as well as distribution of awards took place on Tuesday May 6th during the school's weekly assembly. Congratulations to both Contreras and Nuñez; keep up the good work!
Follow The San Pedro Sun News on Twitter, become a fan on Facebook. Stay updated via RSS