2014 Atlantic Hurricane Season draws near
Tuesday, May 27th, 2014
The 2014 Atlantic Hurricane Season is right around the corner and Drs Philip J. Klotzbach and William M. Gray, of the Department of Atmospheric Science at Colorado State University have predicted a below-average season as compared to activity from 1981 to 2010. The forecast was issued Thursday, April 10th and predicts a relatively quiet hurricane season for the Atlantic Basin.
According to information gathered, the El Niño effect will most likely develop through Summer and Fall with a moderate strength. Due to the cooler temperatures in the tropical Atlantic over the past few months it is anticipated that there will be below-average probability for major hurricanes to make landfall along the United Sates coastline and the Caribbean. The forecast predicts that the 2014 hurricane season will only see three hurricanes, nine named storms, 35 named storm days, 12 hurricane days, one major hurricane and two major hurricane days.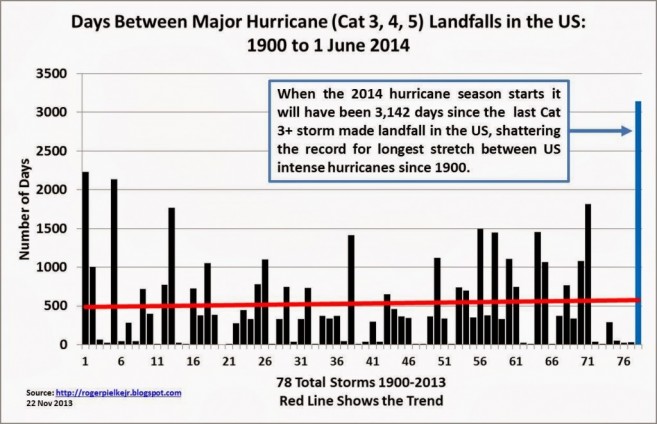 According to Chief Meteorological Officer Dennis Gonguez, the major problem Belize may face during the hurricane season is flooding. During the 2013 dry season Belize experience heavy rainfall, which was unexpected, and this caused the ground to become saturated and prone to flooding. "Even though the forecast predicts low activity, Belizeans must still be prepared for the worst scenario. It only takes one hurricane to make landfall and cause catastrophic damage," said Gonguez. He also stated that the coastal region should take precaution on storm surges as they cannot be predicted ahead of time. "The best way to be prepared it to stay in tune with local weather reports and monitor hurricane activity as it surfaces."
The public is reminded that it only takes one hurricane making landfall to cause serious destruction and it is best to always be prepared. Families are urged to make hurricane emergency plans ahead of time. The National Emergency Management Organization (NEMO) provides assistance on natural disaster planning. To learn more, visit site.nemo.org.bz, call telephone number 822-2054/0995, email [email protected], or contact NEMO representative in San Pedro, Frank Panton at 628-2542.
The names for the 2014 Atlantic Hurricane Season are: Arthur, Bertha, Cristobal, Dolly, Edouard, Fay, Gonzalo, Hanna, Isaias, Josephine, Kyle, Laura, Marco, Nana, Omar, Paulette, Rene, Sally, Teddy, Vicky and Wilfred.
To read the complete forecast for the 2012 Atlantic Hurricane Season visit http://hurricane.atmos.colostate.edu/Forecasts.
Follow The San Pedro Sun News on Twitter, become a fan on Facebook. Stay updated via RSS