Tigersharks wins first game in playoffs
Wednesday, May 28th, 2014
With a win in the first of three playoff matches, the San Pedro Tigersharks are eying the big prize. They faced off against the Belmopan Bandits on Saturday May 24th at the Rafael Angel Nuñez Auditorium in San Pedro Town. Having won all home games in the season, the Tigersharks were ready to defend their home-court.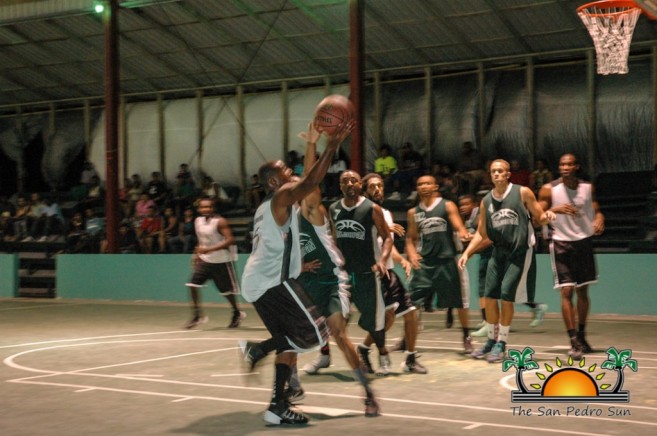 The San Pedro Tigersharks stepped up on court with starters Michael Adams, Winston Pratt, Tyron Edwards, Darwin Leslie and Ashton Edwards. The Bandits also put out their best, starting with Arnold Li, Carswell Adams, Christian Rodriguez, Stephen Williams and Dorian Jones. But the visiting start-up squad came under sustained attack from the home team as the Tigersharks took control of the game from the onset. A couple of shots by the Edward brothers and Pratt were enough to give the Tigersharks a big lead to end the first quarter with a score of 26-12. But the underdogs were not prepared to give up to the mighty Tigersharks. A change in strategy saw Williams and Jones making an impressive appearance for the Bandits, and the duo slashed the lead and headed to halftime with a score of 39 to 30, still in favor of islanders.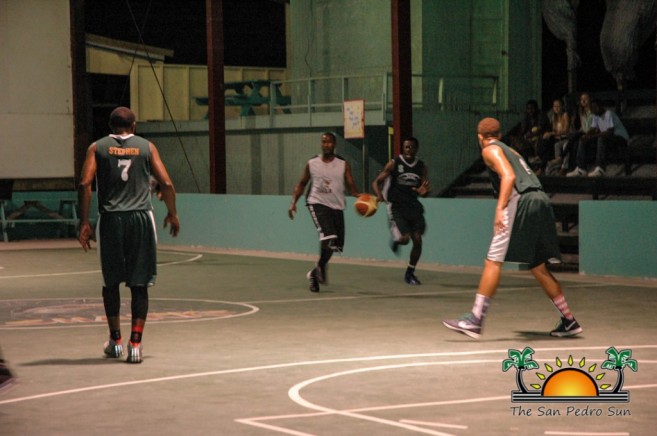 When the game resumed, it was a neck and neck battle between the host and visiting team. Excitement began to set in as the scoreboard saw the Bandits narrowing the Tigersharks' lead even more. Forced to defend home turf, the Tigersharks' Edward brothers strategized and when the third quarter ended, it was with a 10 point lead in favor of the islanders (55-45). The killer bite came in the fourth quarter as a fresh Densmore Edwards and Jamal Kelly added some energy to the game. Despite the good performances of the Bandits' Williams and Jones, victory just was not in the cards and the game ended with a final score of 79-60 in favor of the Tigersharks. This was their first win in a three-game series in the playoffs. Winston Pratt was the player of the night, scoring 18 points for the Tigersharks.

The rematch is set for 9PM on Friday May 30th in Belmopan. The Tigersharks have won all their games played against the Bandits, including two games held at the Bandits' home court. Should the islanders win on Friday night, a third game will not be necessary.
In the other playoff game, Belize City No Limit trashed the Cayo Western Ballaz on Friday May 23rd in an 82-60 game held in Santa Elena Town. The rematch is set for 9PM on Friday May 30th at the Birds Isle, with Belize City having the home court advantage.
Congratulations to the San Pedro Tigersharks and we wish them the best of luck in their second game.
Follow The San Pedro Sun News on Twitter, become a fan on Facebook. Stay updated via RSS