Belizean Kent Bob Gabourel competes in two international triathlon events
Monday, June 2nd, 2014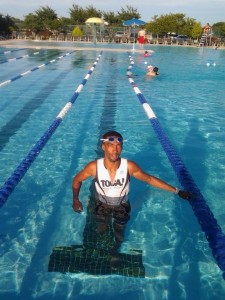 Kent Bob Gabourel, the Belizean Triathlete that is expected to represent the country at the 2014 Commonwealth Games, continues his training at two international events. On Saturday May 24th, Gabourel represented Belize in an international triathlon competition in Mexico organized by the Pan American Triathlon Confederation (PACTO) and is now preparing for a second event in the United States of America (USA).
According to Gabourel, with some help from the Belize Olympics Committee, he was able to attend 2014 PATCO Sprint Triathlon Pan American Cup in Ixtapa, Zihuatanejo, Mexico. He participated amongst 2,000 participants from Japan, Australia, Italy, Brazil, Uruguay and Costa Rica, in various categories. Gabourel was able to complete 750 meters of swimming, 20 kilometers of biking and 10 kilometers of running. The only Belizean participant was able to finish in 30th place in the Elite Category, crossing the finish line at one hour, 14 minutes and eight seconds. "It was a great experience to compete with professional triathletes. It is very competitive, but for me I'm not on par with them, so I have to put in much more extra work. This is my first international event and I finished in decent time, so I am happy," said Gabourel. The first place winner, Mexican Eder Mejia, finished in 57 minutes and eight seconds.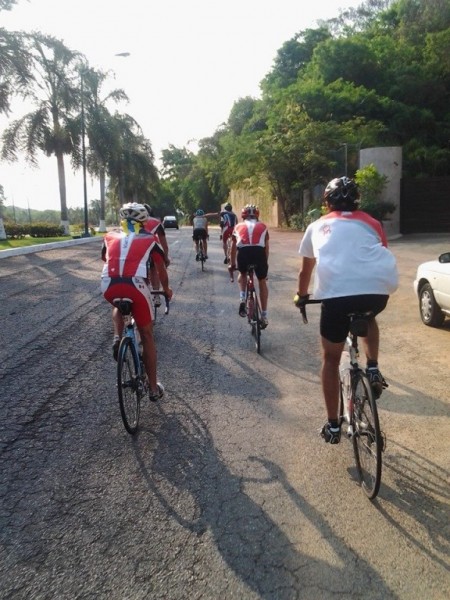 Gabourel is now in Dallas, Texas USA, preparing for his second event scheduled for Saturday May 31st. He will join Casey Bateman, who is an American but is participating as a Belizean representative, in the 2014 Dallas PACTO Triathlon Pan American Championship. "I am in Dallas, on my own, and again it is part of my preparation for the Commonwealth games that is scheduled for July in Glasgow," explained the excited Belizean.
Both international events are registered competitions under the International Triathlon Union. The San Pedro Sun wishes Bob all the best; we are so very proud of you!
Follow The San Pedro Sun News on Twitter, become a fan on Facebook. Stay updated via RSS