Senior Ambassador Alfredo "Fred" Martinez laid to rest with full state funeral
Thursday, July 17th, 2014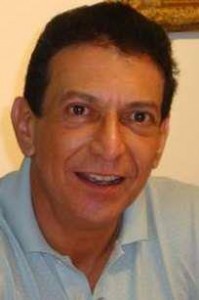 The Government of Belize honored deceased Senior Ambassador His Excellency Alfredo "Fred" Martinez with a full state funeral. The 60 year old diplomat died on Wednesday July 9th in Guatemala City after ailing for a few weeks and up until the time of his death, Martinez was Belize's Ambassador to Guatemala. Martinez was buried on Saturday July 12th in Orange Walk Town during a full state funeral.
"The Ministry of Foreign Affairs regrets the passing of Senior Ambassador H.E. Alfredo Martinez, who was serving as Belize's Ambassador to Guatemala from 2003 to the present. During his tenure in the Diplomatic Service of Belize, Ambassador Martinez served as Belize's Chief negotiator in the Belize/Guatemala negotiating process and as member of the negotiating team for many years. His first diplomatic appointment took him to Mexico where he served as Belize's Ambassador to Mexico between 1993 and 1997. In recognition of his outstanding work he was honored by the Government of Mexico with the Order of the Aztec Eagle, the highest award offered to Foreign Diplomats," said a Government press release.
Meanwhile the Leader of the Opposition People's United Party (PUP) Francis Fonseca also mourned the passing of the career diplomat. "The PUP joins our nation in mourning the loss of H.E. Ambassador Fred Martinez… We offer our deepest sympathies to his wife and children and other members of his family and also to his friends and colleagues at the Belize Embassy in Guatemala and at the Belize's Foreign Ministry. Fred Martinez was first appointed as Ambassador to Guatemala by the PUP Government around the year 2000 and has served in that capacity with distinction ever since. Belize has lost a world class diplomat and proud son of the soil," said a message from Fonseca.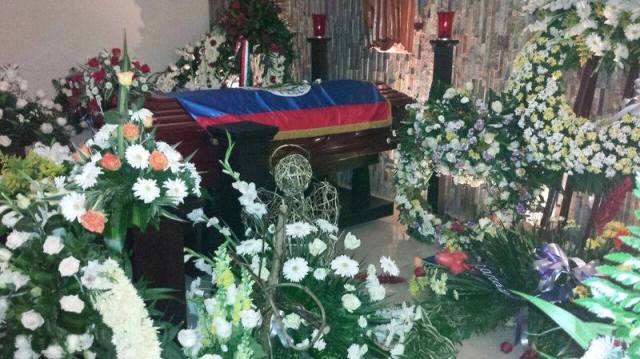 In the region, Martinez was respected for his skills in negotiation. The Organization of American State (OAS) sent out a release recognizing his efforts in the ongoing negotiations of the Guatemala/Belize territory dispute. "The OAS is greatly indebted to Ambassador Martinez, as Chief Negotiator for the government of Belize, for his invaluable contributions directed at finding a peaceful and permanent solution to the territorial dispute between Belize and Guatemala. He was a brilliant diplomat whose dedication to his work, despite many challenges and obstacles, are commendable. We will truly miss his energy and commitment to strengthening the bonds of friendship between Belize and Guatemala. The advances achieved in the process can be attributed in large part to his tireless efforts directed at promoting dialogue and international cooperation. He represented the best in the diplomatic service. He was an equally outstanding person, leader and friend to all who knew him. The OAS/AZ expresses to the government and people of Belize its sincere appreciation for his service and its most profound regret for his untimely loss," said a statement from the OAS.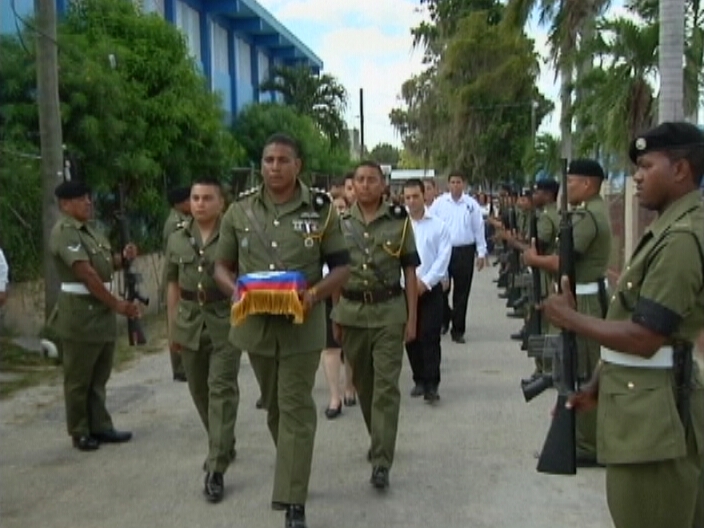 Martinez also served as the Non- Resident Ambassador to the Republics of Honduras, Costa Rica, Nicaragua and Panama. In earlier postings he had served as Non-Resident Ambassador to Venezuela in 1994-1997, Cuba in 1996-1997, as Non-Resident High Commissioner to Jamaica in 1996-1997.
He was appointed Senator and Leader of Government Business in the Senate from 1984-1989 and again from 1997-1998. After serving as Ambassador of Belize to Mexico he served as Minister of Trade and Industry from 1997-1998.
Early in his political career he was elected Mayor of Orange Walk Town from 1985-1988 and served in that capacity again in 1991-1992. He was also the National Chairman of the United Democratic Party between 1990 and 1993.
Martinez's was cremated following a service in Guatemala City and his remains were flown to Belize on Friday July 11th. A full state funeral was held on Saturday afternoon at the La Immaculada Roman Church in Orange Walk Town. At the service, Senator Ambassador Lisa Shoman and Prime Minister of Belize Dean Barrow took time to remember the senior diplomat. Following the church service, Martinez's remains were buried at the Orange Walk cemetery during a 19-gun salute.
Ambassador Alfredo Martinez is survived by his wife Mrs. Ennalisa Agneli Martinez and three sons Carlo, Giovanni and Etienne.
Follow The San Pedro Sun News on Twitter, become a fan on Facebook. Stay updated via RSS