BTB makes donation to San Pedro Red Cross for fire victims
Monday, July 21st, 2014
On Thursday, July 17th, Minister of Tourism, Culture and Civil Aviation Honorable Manuel Heredia Jr. made a donation to the San Pedro Red Cross (SPRC) on behalf of the Belize Tourism Board (BTB) to aid the victims of the Sunday, July 6th Boca del Rio fire. The Minister's donation was made in the form of a check of $5,000 which is to be shared to the property owners affected by the fire. In addition BTB employees also made a personal donation of clothing, food products and toiletries to be given to those that lost everything in the fire.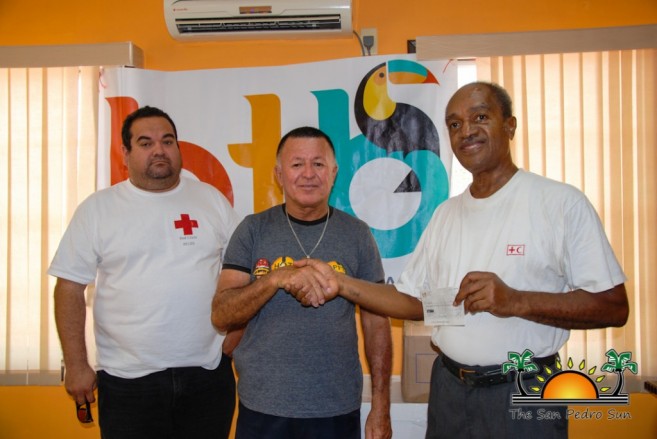 Receiving the donation was SPRC members Eiden Salazar, Laurie Norton, Shirlee Arnould and Frank Panton. "We are glad to have received the donation and will ensure that it is put to good use. As tragic as the event was, it has helped to bring the community together, whether it is through donation or simply housing those that lost their home. San Pedro Red Cross will continue rallying for the fire victims and ensure that their lives get back to normal," said Panton.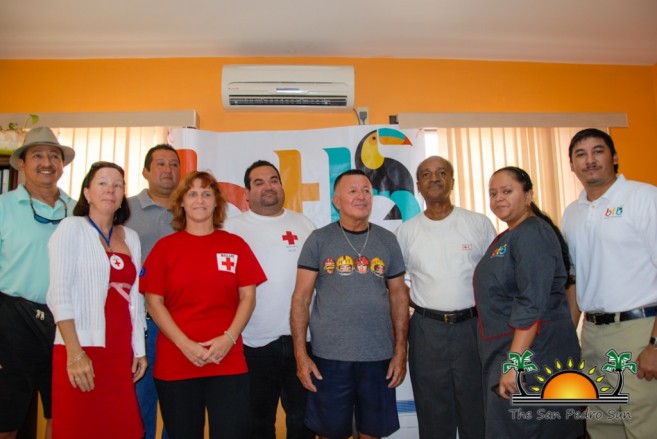 Heredia also ensures that he will be making additional donations to the victims in the near future. "We are very happy that we are able to provide some support to the families affected by this fire, and while the donation in no way can compensate for their loss, we sincerely hope that it will ease their displacement and bring some semblance of comfort in their lives. As soon as we heard of the fire, we started looking into ways to help and I must say that the BTB staff gave generously to provide the families with in-kind donations. I am also pleased to see the outpouring of support from the residents and businesses on the island and I want to thank them for assisting the families because we cannot do it alone," said Heredia.
The SPRC would like to extend thanks to Honorable Manuel Heredia Jr., BTB, Mayor Daniel Guerrero, The San Pedro Town Council and the entire community for their continued support. For those who wish to contribute, we encourage you to contact the Belize Red Cross for more information at 207-3319.
Follow The San Pedro Sun News on Twitter, become a fan on Facebook. Stay updated via RSS