Promoting proper sanitation with the SWaMA
Friday, July 25th, 2014
On Monday July 21st The Belize Solid Waste Management Authority (SWaMA) set up a public information booth at the Central Park. The booth provided vast information on what the entity is and how they operate in the country. Established in 2000, SWaMA is the entity responsible for the coordination and control of municipal solid waste as well as for setting the standard for proper waste management. Throughout the day members of SWaMA tested community members with trivia questions on sanitation among others, awarding small prizes to those that proved their knowledge. Questions ranged from "Have you ever heard of SWaMA, if so where?" to "Why do you believe littering is such a major problem?"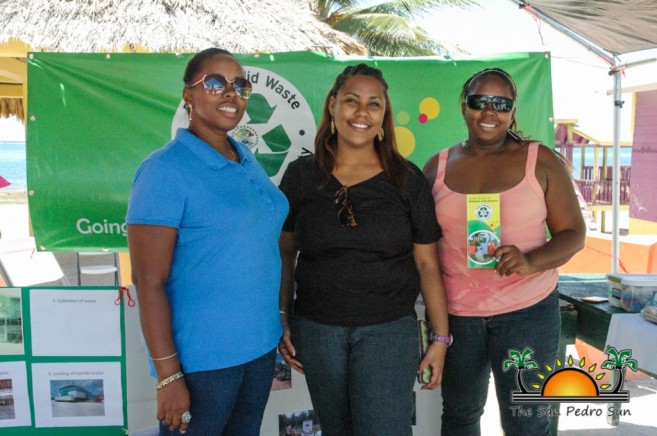 Six youngsters interning with the company also hit the streets visiting households and shared information on the organization and sanitation control via flyers to those who could not make it to the booth. Flyers provided readers with information on the classifications of waste, identifying items that make up municipal solid waste such as household items, commercial and institutional waste and why proper disposal must be regulated. SWaMA promotes sanitation so as to protect public health and safety and to preserve and protect the environment and natural resources.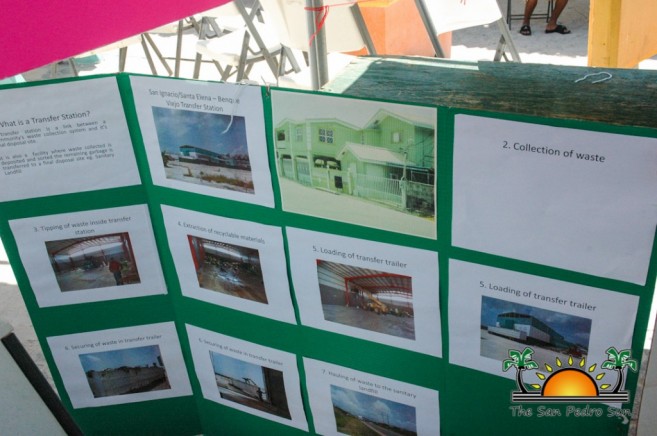 Shirlene Tablada, communication consultant for SWaMA commended San Pedro Town for their good efforts in controlling waste management and shared a bit on their new campaign "One bin, one business." The campaign aims to challenge business owners to set up recycling bins at their business place, promoting recycling not only in the workplace but also in the community.
Business owners are invited to attend a training and find out more about the campaign on Friday July 25th at the Sunbreeze Hotel from 9AM to 3PM. During that time, SWaMA will also be sharing information on the development of the various sanitary landfills across the country, including the development on Ambergris Caye.
Follow The San Pedro Sun News on Twitter, become a fan on Facebook. Stay updated via RSS