Caye Caulker Police Report
Sunday, July 27th, 2014
Minor Sexually Exploited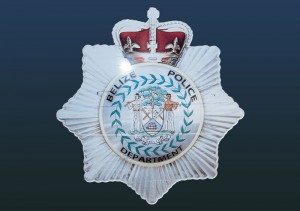 On Monday 14th July, 2014 at about 3:30pm one, Doris Maldonado 40 year old(D.OB. 12/5/75) Honduran National. Domestic of Caye Caulker Village visited the Caulker Police station along with her daughter who is minor of 15 years old and reported that her daughter reported to her that she has been having sexual intercourse with a man she considered to be her boyfriend for the past six months. She reported that the man allegedly had sexual intercourse with her daughter five (5) times on the following dates, 10th May, 2014, 23rd May, 2014, 18th June, 2014, 25th June, 2014 and 1st July, 2014 at different locations within Caye Caulker Village.
As a result statements were recorded by the Police and the minor was escorted to the Belize Health Partners Hospital in Belize City for medical examination to be conducted on her. Upon conclusion of the examination the doctor certified that the minor has been carnally known. Police conducted an investigation and as a result, one Luis Alberto Barrera 23-year old (D.O.B. 17/09/1990) Belizean Laborer of Estrella Street, Caye Caulker village was detained pending charges. On Tuesday 15th July, 2014 at 2:45 pm Luis Alberto Barrera was formally arrested and charged for five counts for the crime of "Unlawful Sexual Intercourse".
On Wednesday 16th July, 2014 Luis Alberto Barrera was escorted to the San Pedro Town Magistrate court to be arraigned for the above charges.
Follow The San Pedro Sun News on Twitter, become a fan on Facebook. Stay updated via RSS