Saga hosts Furball Fashion Show
Tuesday, August 5th, 2014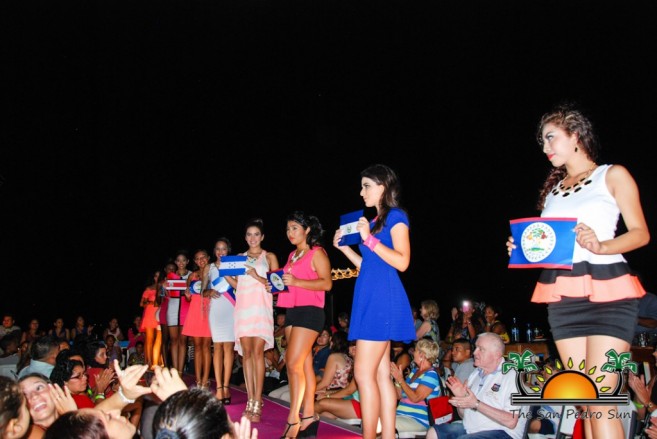 It was a night of beauty queens, fashion and dogs at the first ever Saga Humane Society and Foreva Fancy's Furball Fashion Show. The event was hosted at Wet Willy's Restaurant and Bar on Monday, August 4th, and saw the eight lovely contestants of the 2014 Reina de la Costa Maya Pageant alongside reigning Miss Costa Maya Destinee Arnold and local beauties Miss San Pedro Solani Graniel and Miss Lions Arleth Lima, strutting the runway in the latest in island fashion.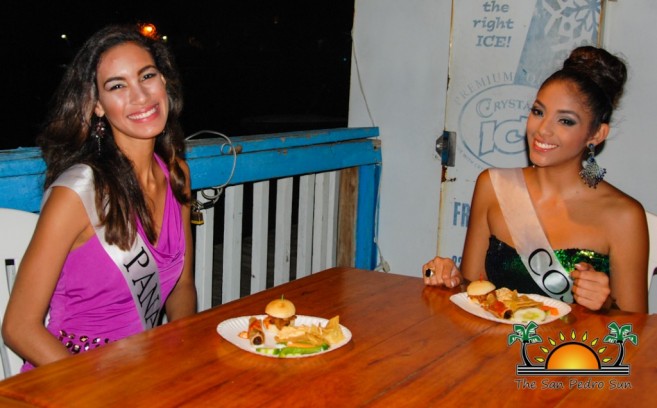 For the price of $20, patrons were treated to a fashion show and tapas buffet and half of the proceeds went towards Saga. But the highlight of the night was, of course, the fashion show with the Costa Maya delegates. Master of Ceremonies Jorge Aldana announced the eight contestants: Miss Belize Grisel Carballo, Miss Costa Rica Raquel Maria Hasbun, Miss Guatemala Keyla Bermudez, Miss Honduras Maria Jose Alvarado, Miss Mexico Elisa Espinosa, Miss Nicaragua Katherine Gadamuza, and Miss Panama Karol Salinas, after which the show begun!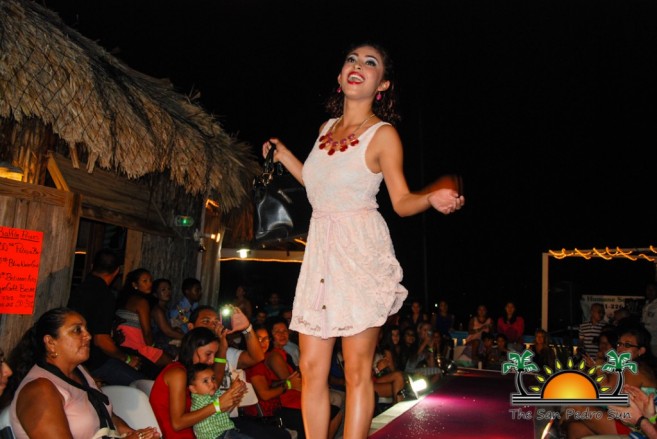 The first segment of the show was all about the florals! Pretty floral print dresses and pantsuits were the embodiment of femininity. this was followed by bold tribal wear, and the beauties stunned in unique designs and patterns. They followed up the tribal with electrifying neon colors, but the highlight was the companion each girl had with her: cute little tail-wagging puppies!. During the intermission, fabulous gift certificates and prizes were given away.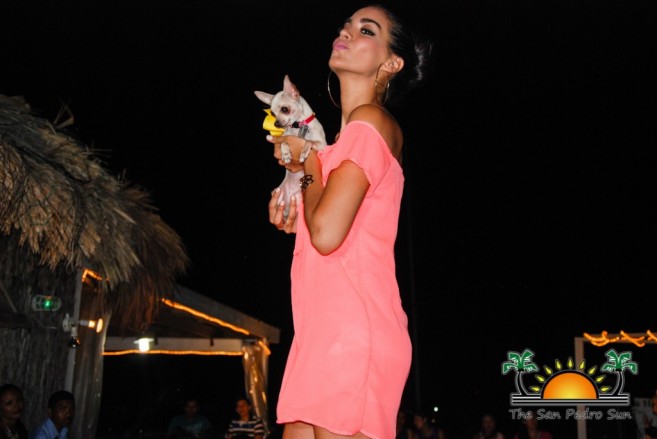 Surprising Saga with a $1,500 donation was longtime supporter Heather Beck. After the show the contestants mingled with the attendees who were eager to take a photo or two with their favorite delegate.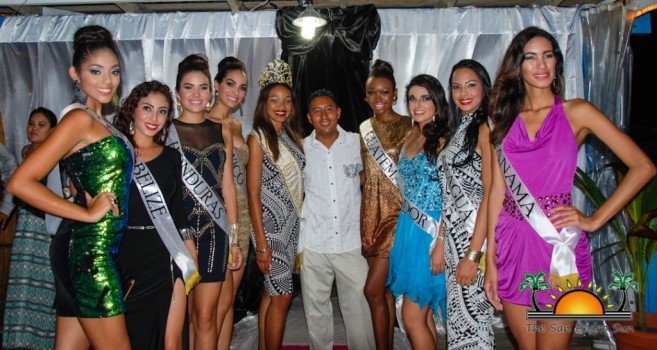 Saga would like to thank the eight lovely delegates, Miss Costa Maya Destinee Arnold, Miss San Pedro Solani Graniel, Miss Lions Arleth Lima, Wet Willy's Restaurant and Bar, Pat Grief, Heather Beck, Natelie Aleman, DJ DZL (Tomas Gongora), Palapa Bar, Blue Water Grill, Belizean Arts and Foreva Fancy Boutique for making the night a huge success.
Follow The San Pedro Sun News on Twitter, become a fan on Facebook. Stay updated via RSS