Industria Del Amor gives a spectacular show at International Costa Maya Festival
Sunday, August 10th, 2014
The Honorable Louis Sylvester Arena was the place to be on Saturday, August 9th for the biggest night of the International Costa Maya Festival. Highlight of the night was of course the international concert by Industria Del Amor. Vocalist Roberto Verduzco and musicians Tony Avalos, Alex Solis, Salvador Chava Vasquez, Bobby Verduzco and Francisco Javier Solis gave a show to remember as the crowd was delighted with their romantic hits.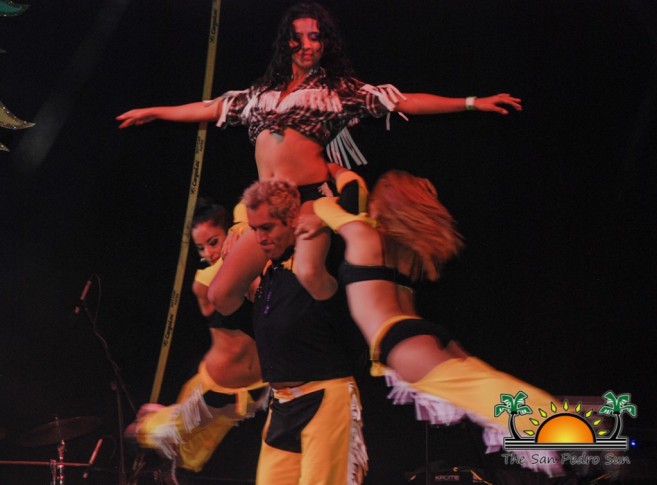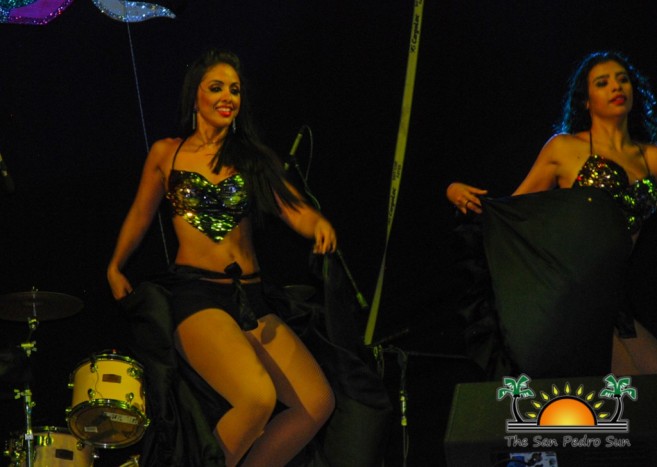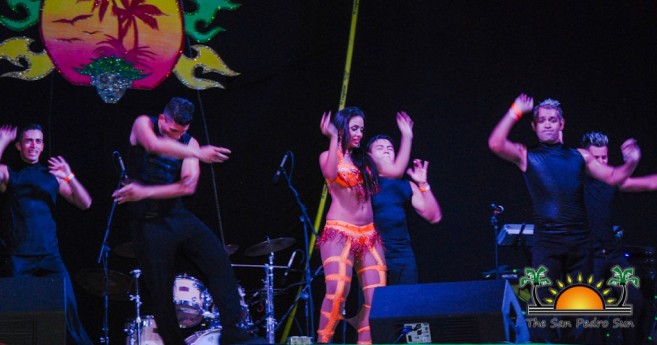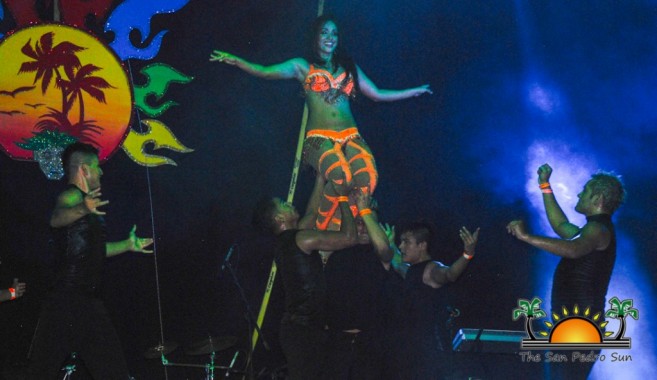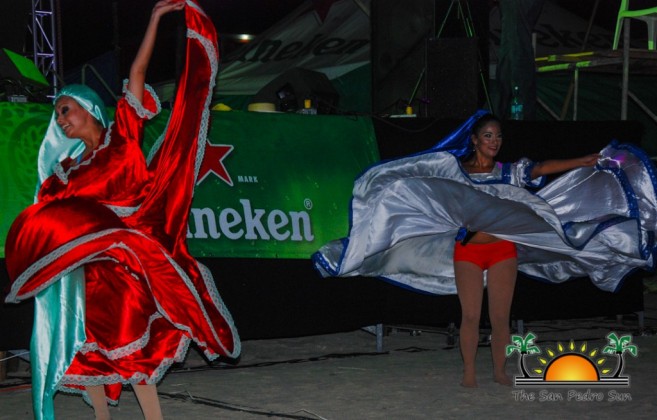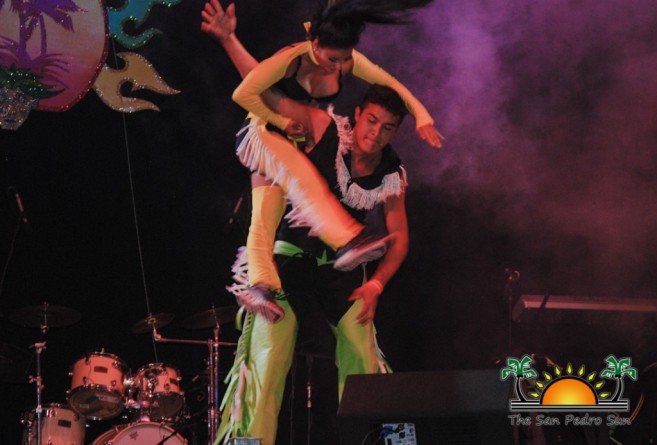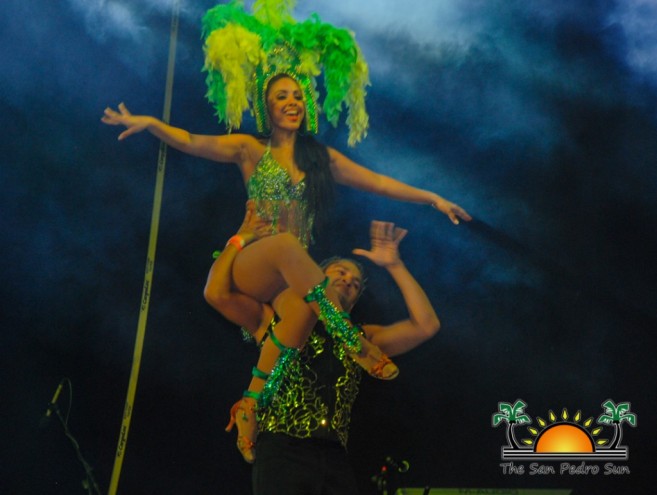 The crowd arrived early not wanting to miss any part of the event. Officially opening the night was El Salvador's Grupo Crash. The energetic and upbeat routines were a show stopper, as each dance presentation contained risky acrobatic tricks that the dancers delivered flawlessly. With the combination of cultural and modern dancing techniques each presentation was a crowd pleaser.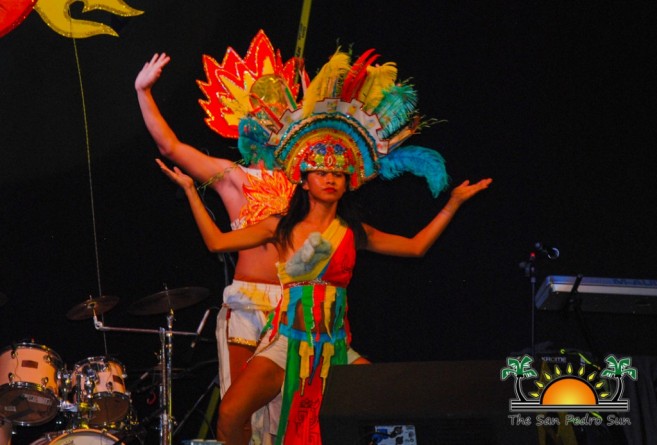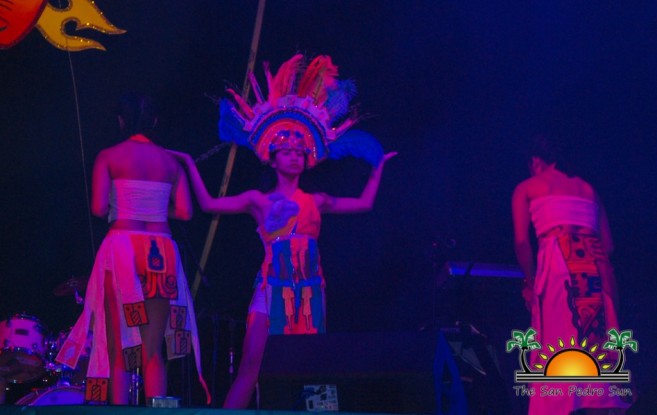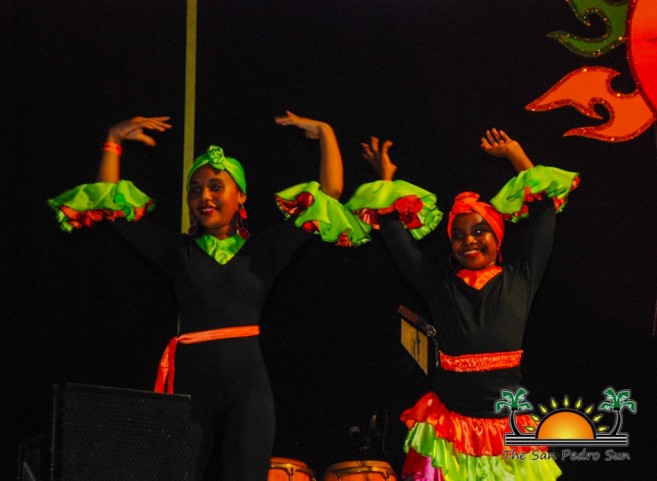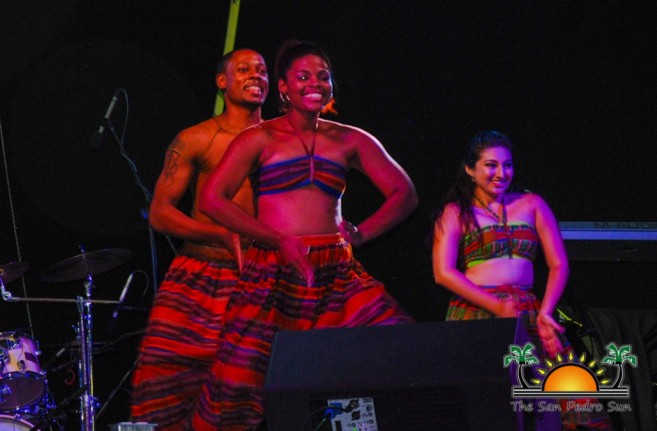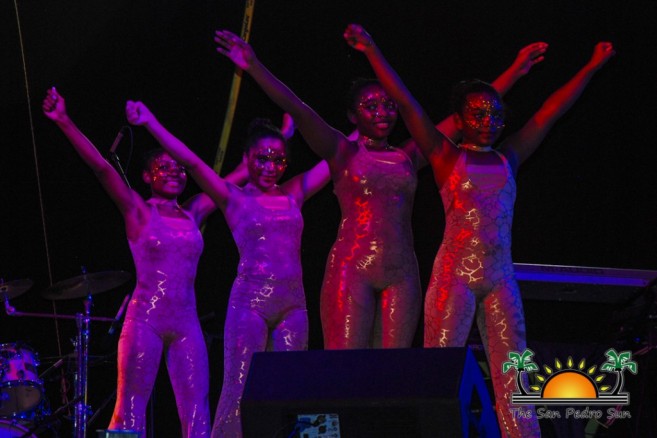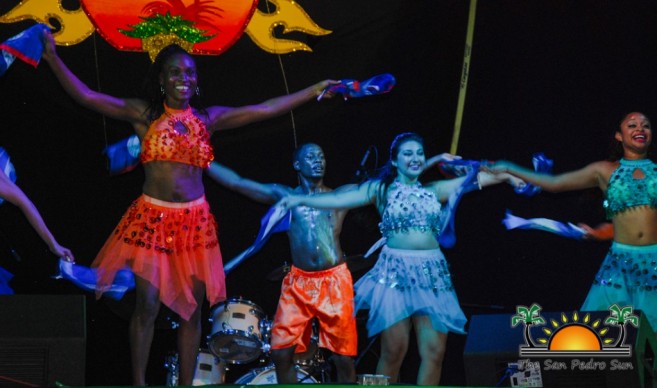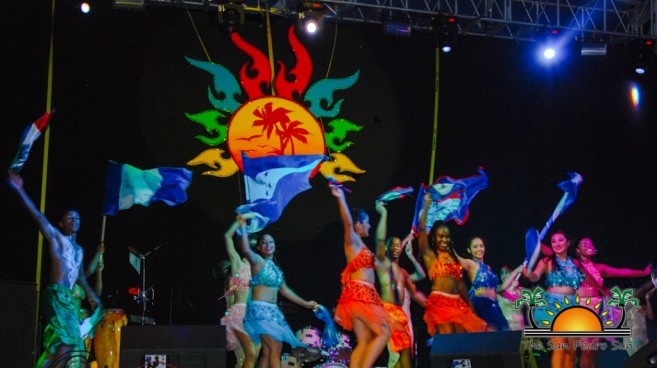 Second to take the stage was the Belize Dance Company. The national artist delighted the crowd with well-choreographed cultural and modern routines. They closed their performance with a carnival themed dance inspired by the participating countries of the festival: Belize, Mexico, Guatemala, Nicaragua, El Salvador, Honduras, Panama, and Costa Rica.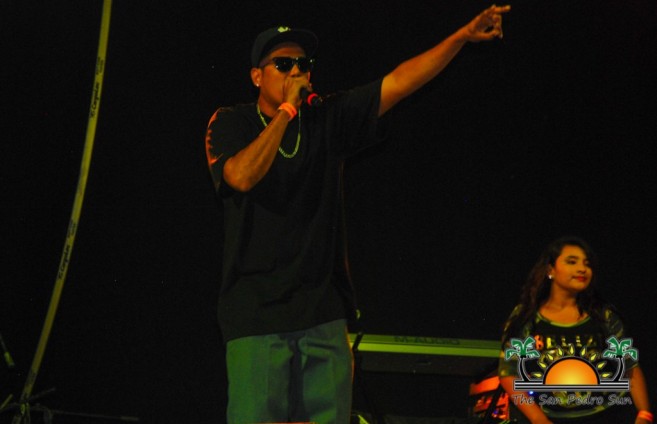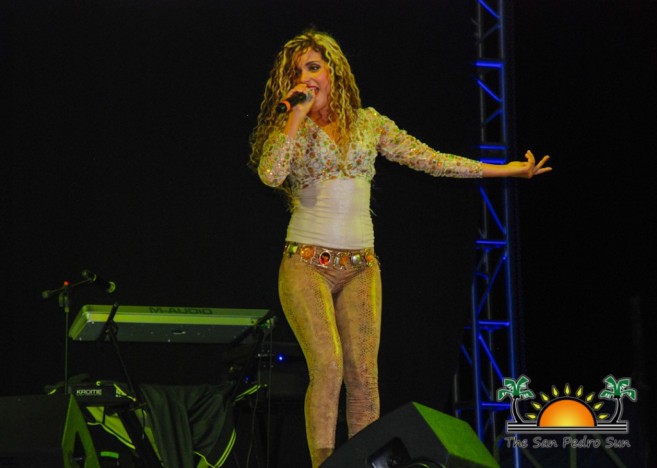 After the dances came the musical performances. Aspiring Belizean regeton singer, Ralph West entertained the crowd with three original compositions. Next up was Guatemalan Songstress, Cecy Garrido's whose melodious voice delighted to the crowd in attendance.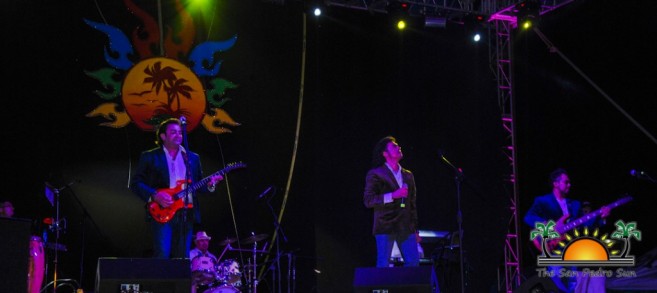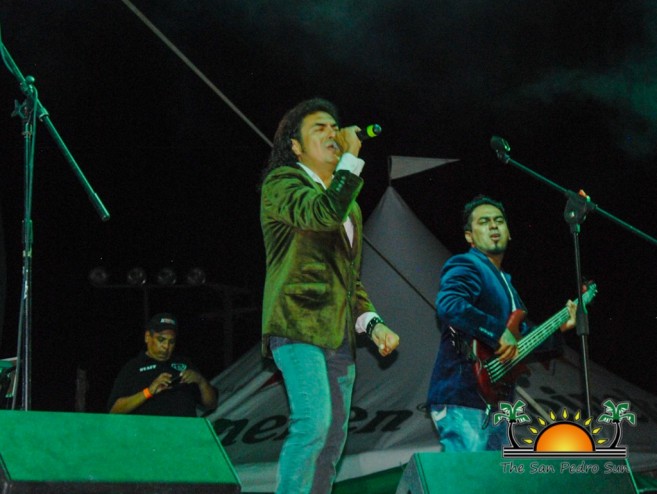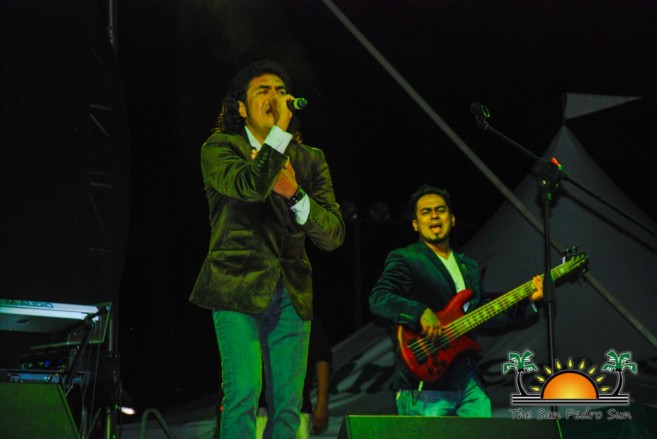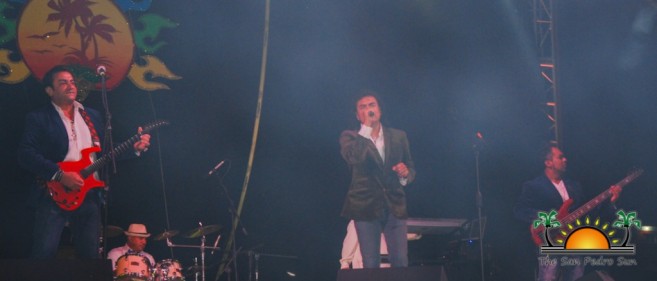 The main performance of the night had the crowd enjoying and dancing to the beats until the wee hours of the morning. Industria del Amor thrilled the audience with hits like "Rosas Rojas" and "Si Te Quedaras". The crowd joined in the singing as the band interpreted song after song.
The San Pedro Sun joins the many islanders in thanking the International Costa Maya Festival Committee for an excellent festival this year. Que Viva La Fiesta de la Costa Maya!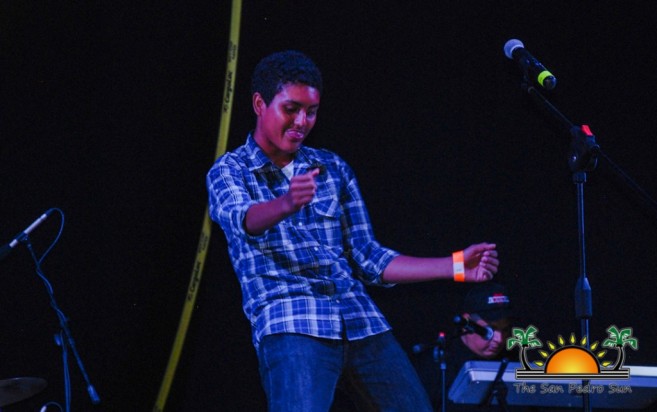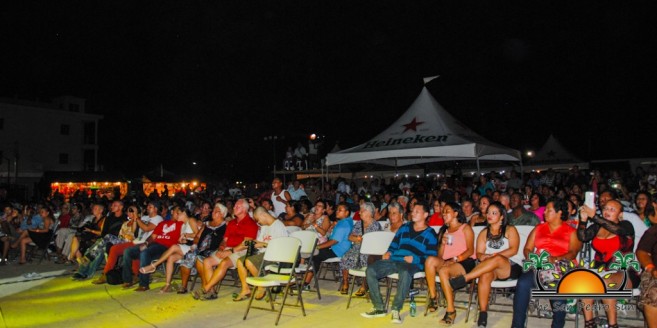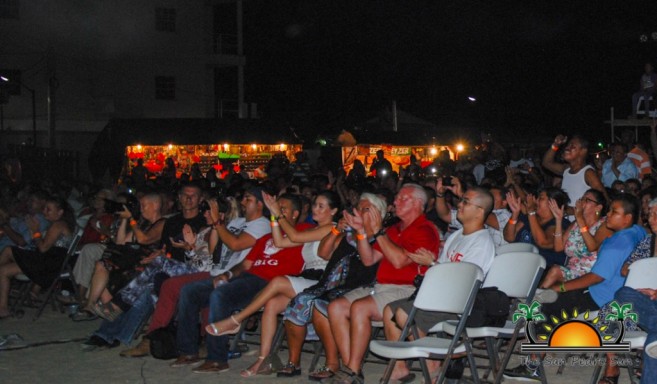 The committee extends a big 'thank you' to the sponsors who have lined up to promote and support this annual event. Grand Sponsors: Belize Tourist Board, Honorable Manuel Heredia, San Pedro Town Council. Diamond Sponsors: Jose Luis Zapata Photography (Official Photographer), Designing Solutions, Ramon's Village Resort (The Official Resort of Miss Costa Maya Pageant 2014). Platinum Sponsors: NICH, Reef Radio & Reef TV, Great Belize Production, Love FM/Stereo Amor. Gold Sponsors: Ambergris Today, The San Pedro Sun, Kristal Shipping, Milo's Center, Moon Dancer Boutique, Flowers Salazar & Associates. Silver Sponsors: San Pedro Belize Express, Tropic Air, Moncho's Golf Cart Rental, Fiesta FM, Radio Oye, Cruise Solutions, Wine De Vine. Steel Sponsors: Zen Arcade. Bronze Sponsors: Victoria House, Refri-Tech Belize, Wally Electrical, Seaduced by Belize, Ina's Decoration, Atlantic Bank. Friends: Saga Humane Society, Captain Sharks Marine, Mr. Eddie Alamilla, Boaz Cart Rentals, Castillo's Hardware, ABC Preschool. Hotel Sponsors: Xanadu Resort, Victoria House, Caribbean Villas, Mayan Princess, Holiday Hotel, Blue Tang Inn, Corona del Mar, Sun Breeze Hotel, Sun Breeze Suites.
Follow The San Pedro Sun News on Twitter, become a fan on Facebook. Stay updated via RSS