BELPO holds 1st leadership training for Social and Environmental Justice
Wednesday, August 27th, 2014
The Belize Institute of Environmental Law and Policy (BELPO) held its first Leadership Training for Social and Environmental Justice for young adults from August 15-17, 2014.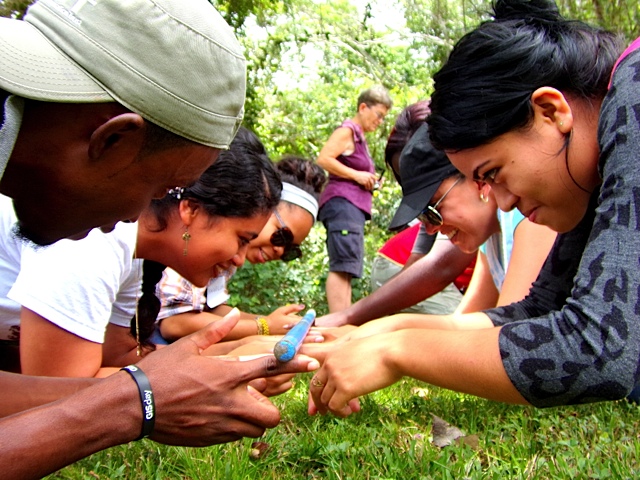 BELPO partnered with the Environmental Law Alliance Worldwide (ELAW) and the Centre for Creative Leadership (CCL) to create a leadership program to act as a beginning for a non-partisan and non-sectarian way forward for striving for social justice and protecting the natural resources of Belize for present and future generations.
The training program sought to encourage 15 future leaders to work for social and environmental justice issues by helping them see their own potential for change in Belize. This involved demonstrating that they can choose to make a difference based upon their own ideas and plans.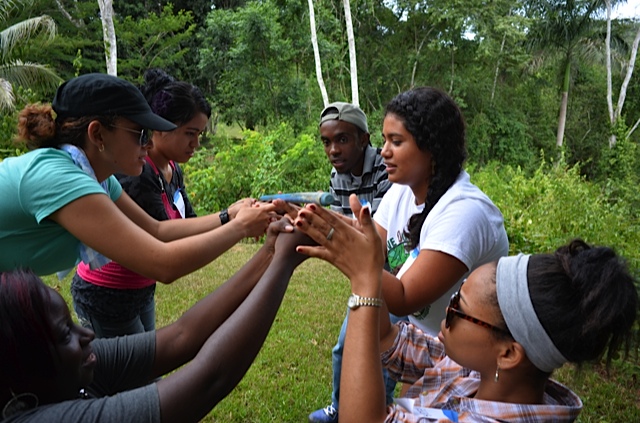 These dedicated young adults spent 2½ days at duPlooys Jungle Lodge and Resort (Cayo) increasing their leadership capacity by developing more self-awareness, creativity, problem-solving and collaboration skills.
One participant said "When one thinks of a Social and Environmental Justice Leadership Training what tends to pop into mind is hours upon hours of boring power point lectures that seem to ramble on; however, nothing was further from the truth".
Another said, "I woke up Friday morning not all too excited about the days ahead…. Don't get me wrong, I was grateful for being accepted to participate in the Belize Institute of Environmental Law and Policy's Leadership training for Environmental and Social Justice but it was a lot different than what I had expected…"
They experienced a different approach to learning and leadership. Through thought provoking discussions and activities they deepened their awareness of themselves, other participants and the environmental and social justice challenges we are facing.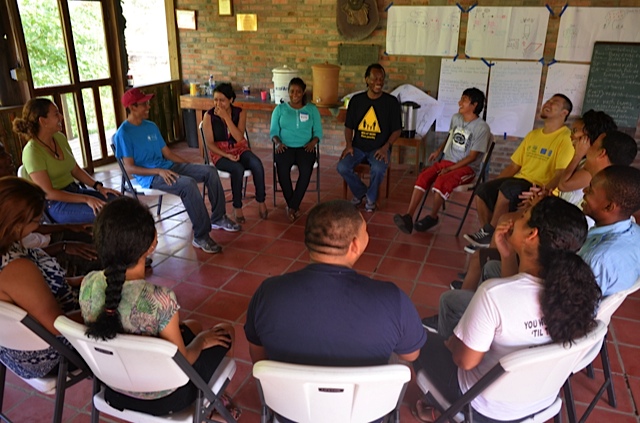 One participant echoes the feelings of many: "Fast forward the next two and a half days – the interactive, frustrating and thought provoking games; the sleepless and fun nights socializing (Which surprisingly contributed a lot to what we had learnt during the formal day sessions); the finding of one's self and how to channel that as young leaders; the surprising realization of one's core values, their strengths and weaknesses…
We all emerged as the same group of people working to change Belize and the world but with rekindled fire, fueled by solidified passion, wisdom and friendship… This certainly wasn't the lectured session I had expected… feeling of being surrounded by some of the most insightful BELIZEAN young people I've ever met."
And another: "What started out as a group full of strangers from all walks of life ended with a deep inner sense of community, connectivity and inspiration."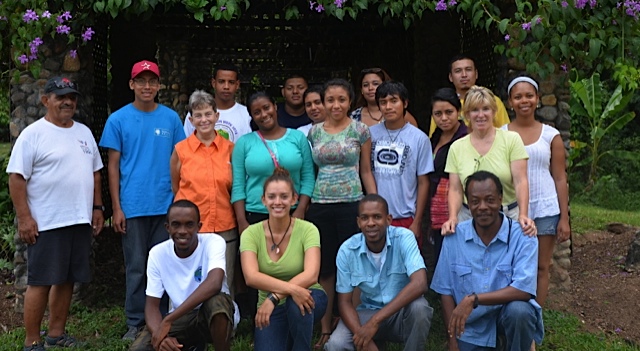 BELPO seeks to create a model that will establish a new standard for leadership development for young adults that will be duplicated across Belize.
The traditional view of leadership is about accumulating money and material things. We aim to change that view, to move away from practicing individual leadership to practicing collaborative leadership that transcends religious and political party affiliation.
This is a path forward for a better Belize and a better world.
Follow The San Pedro Sun News on Twitter, become a fan on Facebook. Stay updated via RSS