World Suicide Prevention Day 2014
Wednesday, September 3rd, 2014
 Press Release-Belize Press Office, September 3rd-
In observance of World Suicide Prevention Day on Wednesday, September 10, 2014, the Ministry of Health is encouraging Belizeans to light a candle near a window in their homes at 8:00 p.m. on that day. Suicide is a serious public health problem, but is also a preventable one. The World Health Organization estimates that every year around 800,000 people commit suicide. Statistics from the Ministry of Health indicate that the suicide rate for
Belize is 5.3 per 100,000, which is one of the lowest among Central American countries.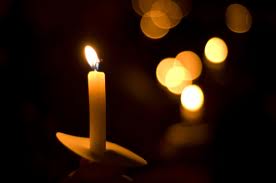 However, we remain dissatisfied with any and every suicide case. For every person who dies by suicide, 20 or more attempt to end their lives. While some people turn to suicide to cope with problems, it is important to know that suicide and suicidal thoughts are never solutions to stress. Many people who committed suicide never sought treatment for their underlying mental health issue, although effective treatments are available.
The Mental Health Program of the Ministry of Health has ongoing activities targeting suicide prevention and treatment across the country. The Mental Health Clinics in each district provide psychological services to persons in need of counselling. The Ministry has also published a training pamphlet entitled "Suicide Risk Guidelines: a resource for teachers" in addition to other informative materials which are currently being used by the Mental Health Program staff.
The theme for World Suicide Prevention Day this year, "Suicide Prevention: One World Connected", encourages individuals and communities to reach out to those who have become disconnected from others and offer them support and friendship. This act may very well save their lives.
The light a candle near a window at 8:00 p.m. on September 10th activity is a symbolic way to show support for suicide prevention, to remember a loved one lost through suicide, and for the survivors of suicide attempts. This activity offers people the opportunity to observe the Day in a private and personal way.
For further information contact:
Eleanor Bennett
Mental Health Program
Ministry of Health
822-2325/2497
www.health.gov.bz
IASP – World Suicide Prevention Day-http://www.iasp.info/wspd/
Follow The San Pedro Sun News on Twitter, become a fan on Facebook. Stay updated via RSS