SICA Directors of Energy meeting hosted on Ambergris Caye
Tuesday, September 9th, 2014
The Secretary General of the Central American Integration System (SICA), in partnership with the Government of Belize, through the Ministry of Energy, Science and Technology and Public Utilities hosted a two day conference on Ambergris Caye. The meeting, held at Banyan Bay Resort on September 4th and September 5th, was comprised of directors of energy from all Central American countries and involved the discussion of a number of energy related topics.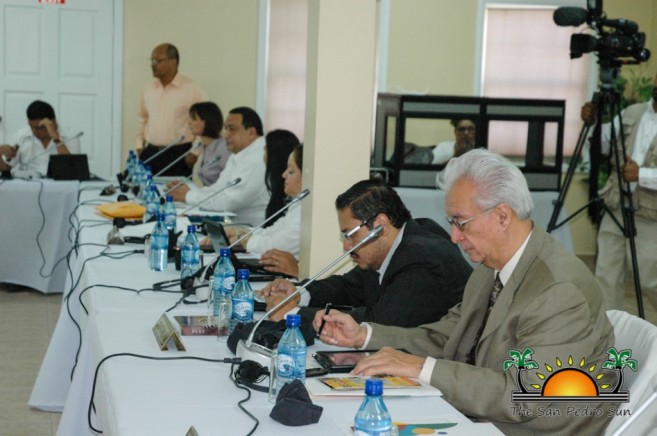 Opening the event was Belize's Minister of Energy, Science, Technology and Public Utilities, Honorable Senator Joy Grant. In welcoming the delegates, Grant stated that the forum gives the technical directors the opportunity to look at energy related issues in the region.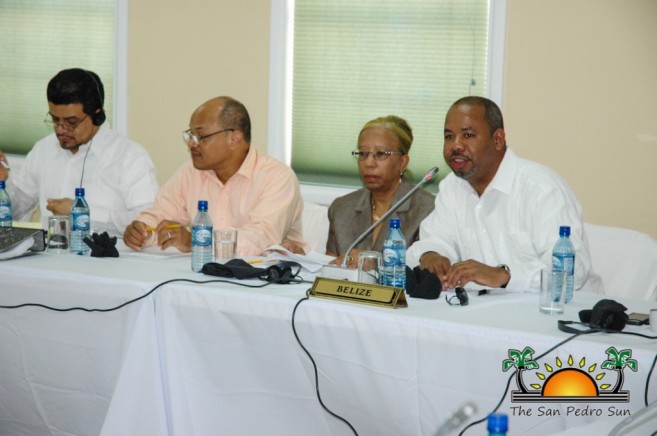 "This form will provide a unique opportunity to our SICA countries to strengthen cooperation with each other in energy related areas. More importantly this form provides the space to discuss, deliberate and to seek consensus on a wide range of policy related energy interventions, important to our region. Energy transformation is fundamental to both national and regional economic growth… the transformation of our energy markets is the single most important intervention we can all undertake to advance our sustainable development agenda, improve our competitiveness as a region and buffer our respective countries from all price volatility that continues to undermine our economic growth. As a region, we must all transform our energy sector to one that relies on sustainable energy sources. Business as usual is not our option," said Grant.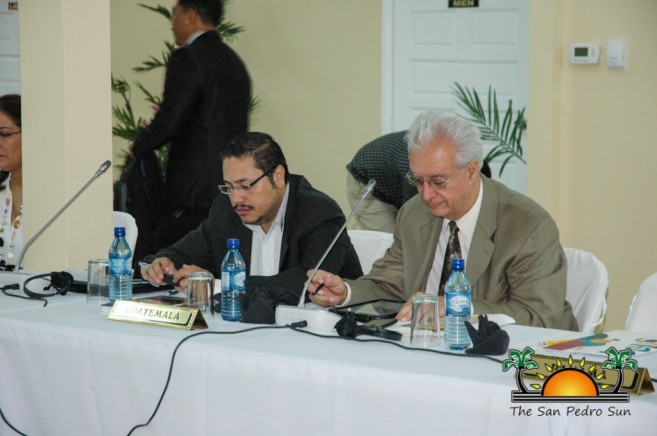 Also speaking at the opening was Werner Vargas, the Executive Director of SICA. Vargas said that it is the hope of the leadership of SICA to ensure that issues that are discussed, solutions that are shared, can actually be executed to achieve better success amongst the population of the region. "The Secretary General of SICA, Victoria Marina de Aviles, is very much committed to the needs of our people and hope that what we discuss is actually materialized. She has always made a call to ensure popular convocation, for us find our people in rural and urban areas as sources so that the results of the integration system are perceived and felt by the population. It is her hope that what is discussed in these meetings does not just remain in these areas of discussion, but that the results are felt by the population. "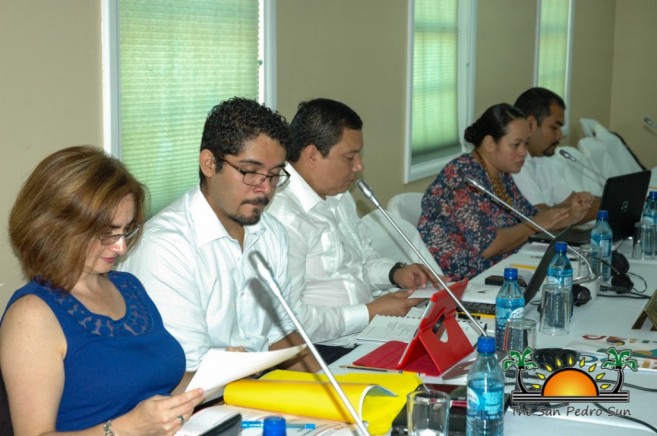 In 2013, the Government of Belize announced that 57 % of the country's electricity was generated from renewable sources of energy. The Belizean Energy Minister said that Belize is doing its part in shifting from non-renewable energy. "I am proud to say that the Government of Belize is committed to making sustainable energy a central feature of our development agenda. We recognized that shifting the energy supply for electricity and heat, away from fossil fuel is key."According to Grant, the goal for Belize is to generate 80% of the country's electrical power from renewable sources of energy by 2020. She took the opportunity to share what Belize is doing to reach those goals.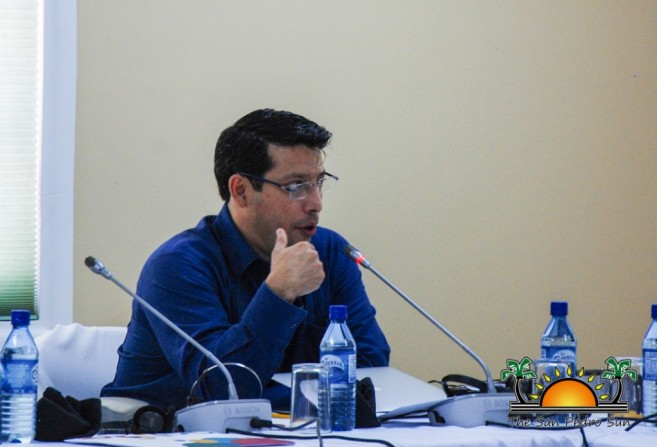 During the meeting, the Sustainable Energy for All Initiative was also discussed along with ways of providing electricity to rural communities, energy efficiency, energy efficient cook stoves, geothermal projects in the region, and renewable energy. The conference of the Energy Directors of SICA members countries are just one of many other SICA conferences planned for the near future. Various ministries will be hosting other SICA meetings with other regional counterparts under the SICA Pro-Tempore Presidency that Belize assumed in August.
Follow The San Pedro Sun News on Twitter, become a fan on Facebook. Stay updated via RSS