Canary Cove donates to New Horizon SDA Primary School
Thursday, October 2nd, 2014
Canary Cove has embarked on a three phase project to improve New Horizon Seventh Day Adventist Primary School and on Monday, September 29th a donation was handed over to complete phase one. The donation was made in the form of a check for $9,198 and will cover expenses for the construction of a veranda and staircase for the newly constructed building at New Horizon, as well as other elements needed for the completion of the building.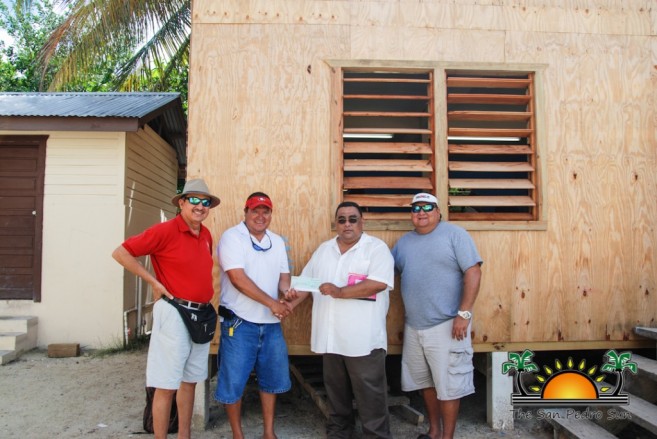 According to supervisor of Canary Cove, Gilberto "Gil" Nuñez, the donation was made after the San Pedro Town Council (SPTC) identified the need for better education facilities at New Horizon. The school is quickly becoming over populated and needs more classrooms. Once completed, the building will serve as two classrooms. "Our purpose with these donations is to improve the quality of education that the children at New Horizon receive. Right now, some of the classes have almost 40 students. We want to create more space for these children," said Gil Nuñez.
Gil Nuñez also explained that as part of the project, they want to encourage parents to assist in the maintenance and upkeep of the school. "In order for the school to continue improving, we need the parents to step in and help. The school itself cannot do it alone. We hope that with the new renovations that Canary Cove is funding, we start seeing parents take pride in the school and start giving back. This project is not solely about monetary donation, but it entails fostering a community relationship in the school," said Gil Nuñez.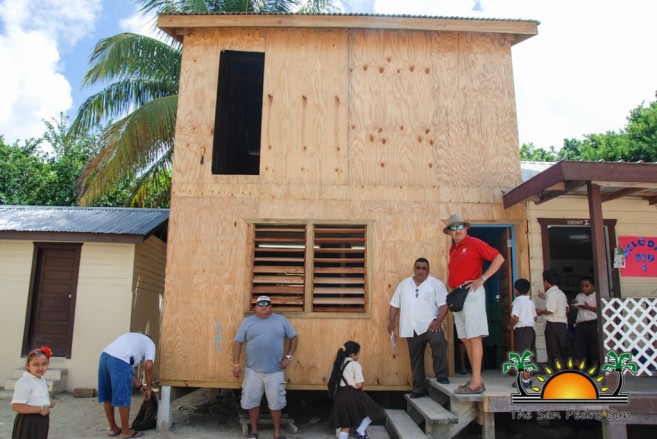 Overseeing the Construction of the project is Deputy Mayor Gabriel "Gaby" Nuñez. "Work on phase one of the project will commence immediately. We want to ensure that the new building is fully completed before we move on to phase two. Canary Cove are very generous with the donations, that's why we want to ensure that we put the money to good use," said Nuñez. Phase two of the project will consist of the construction of a palapa, installation of picnic tables, construction of a concrete railing and staircase for the cement building and cosmetic repairs for all the buildings at New Horizon. Phase three of the project is still under discussion.
Canary Cove strongly believes in giving back to the community. In the past few years, they have funded the construction of three class rooms at San Pedro Roman Catholic Primary School as well as the renovation of Boca del Rio Park. Big thanks goes out to Canary Cove for their continued assistance towards the growth of San Pedro!
Follow The San Pedro Sun News on Twitter, become a fan on Facebook. Stay updated via RSS