A sports man and role model: Kent Aneri Gabourel
Saturday, October 4th, 2014
While many opt to get as much sleep as possible in the mornings, San Pedro star athlete, Kent Aneri Gabourel prefers to rise before the break of dawn to get ahead, training and practicing for the sports he loves. Gabourel, better known as Bob, is no stranger to The San Pedro Sun, as we have featured him on several occasions for his countless achievements in cycling, running and triathlon competitions. But this is the first time we've learned more about the man himself, and we even gave up our gold medal in sleeping to catch him in training action with fellow island athletes Russel Dominguez and Eric Donis.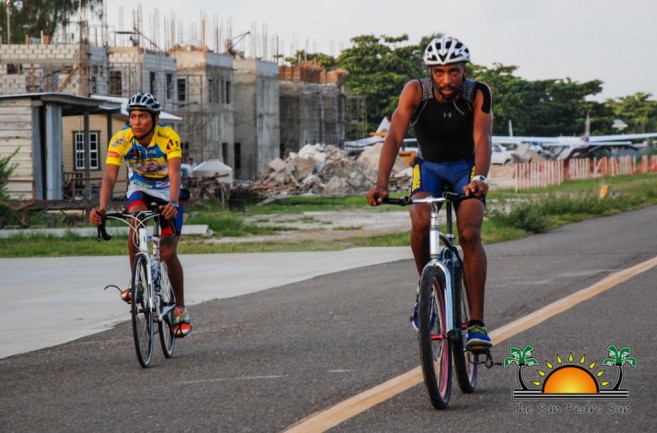 34-year-old Gabourel is originally from Unitedville Village in the Cayo District. He spent the first 20 years of his life there surrounded by a sports centric family. "I was born into the life of an athlete. My dad, Kent "Kenty" Gabourel, is a huge football legend in Belize, so I pretty much grew up watching him play. My mom, Jean Gabourel, also played football and softball, she even still plays today at the age of 54. My sister was also a great athlete in both sports. Most of my childhood I remember either watching my family's sports matches or being on the field, playing myself," said Gabourel. The strong sports influence shaped Gabourel into the exceptional athlete he is today. "Football has been my favorite sport because that is what my family is known for. But I played softball in high school and did track and field too. But most importantly, running is my ease in life. When I'm running, I'm one with myself, in my own world."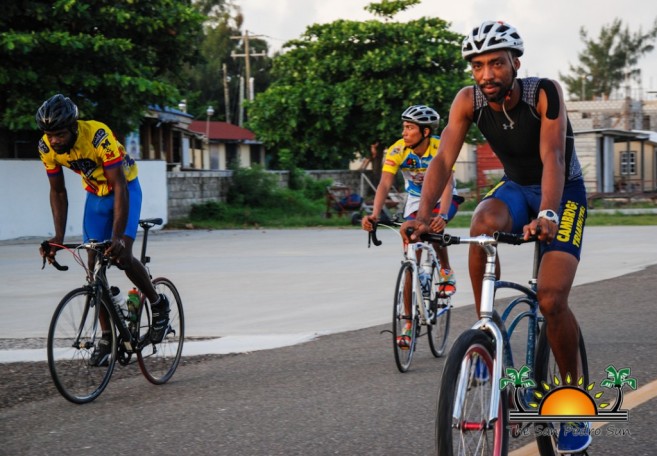 In January 2001, Gabourel relocated to San Pedro to do construction work. "Moving to San Pedro was difficult at first, but I soon grew to love this island. I originally came here to work construction with my uncle, and soon started playing softball with a local team," said Gabourel. As his time on the island grew, Gabourel started getting more involved in the community and even started a family of his own. "While sports are a huge part of my life, my family means the world to me. I have been 10 years with my common-law-wife, Minellie Rosado. She has given me the greatest joys of my life, my two children. Of course I plan on raising them to love sports as much as me!"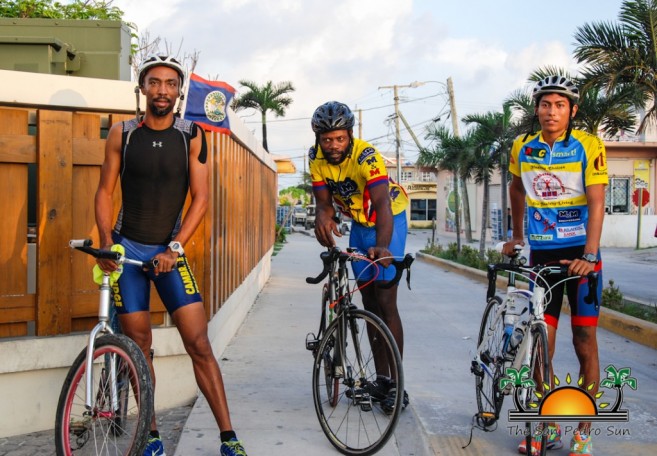 Gabourel has also had several opportunities to represent Belize at international competitions. "Every time I am asked to represent my country I feel honored. I never competed by myself, because everything I am today was a family effort. So my accomplishments are my father's, mother's and sister's accomplishments as well. It's a blessing every time I get to wear my national colours and make Belize proud. Sometimes I'm still dazed at everything I have done, it's all a dream come true," said Gabourel. Some of his international competitions include the Copa Centro Americana 2009, Copa Centro Americana 2011, Pan American Cup 2014, Pan American Championships 2014 and, most recently, XX Common Wealth Games 2014.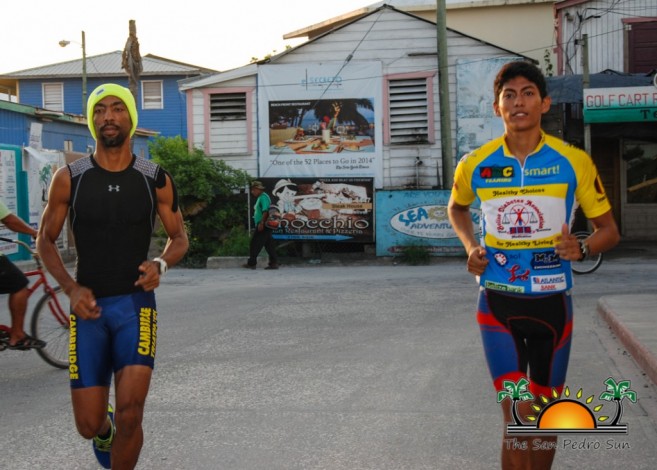 Even with all the international exposure, Gabourel's biggest win has been achieved on Belizean soil. "In 2013, for the first time I won the Lionman Triathlon. I had just started venturing into the sport of triathlon and had dedicated much of my time training for it. This win only strengthened my love for the sport, because even though it wasn't a sport my family participated in, I still felt their support. Each different discipline I participate in brings me great appreciation and respect for those who practice it," said Gabourel.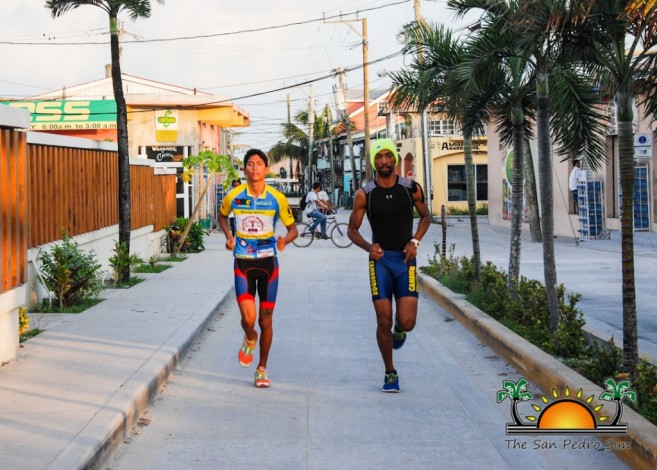 But it's not all about himself, Gabourel is also dedicated to getting the youth of San Pedro involved in sports too. Gabourel has taken several young athletes under his wing, training them and taking them to participate in competitions across the country. "I like to get the youth involved in sports, because it has given me great recognition, plus it takes me to places that I believed were out of reach. So for me getting the youth involved is a way I can teach them that dreams are possible and give them something positive to look forward to in the future. I also want them to be future role models for others. Healthy youth is the outcome of a healthy community."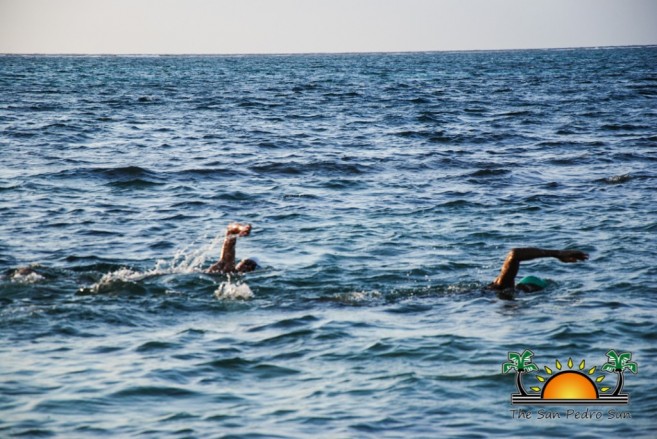 Gabourel admits that following his dreams hasn't always been easy, but the thought that many look up to him as a role model encourages him to push ahead. "Sports in San Pedro is growing at a slow rate due to the fact that we lack in finances and proper facilities. But if you let that be an obstacle, you will never get anything done. We have to work with the sources that we do have and organize small activities that everyone can enjoy. So I see it as a growing process. It takes a community to make a difference, and we all have to start from the bottom up. If we work together as one, we will live in a society of peace and harmony," said Gabourel.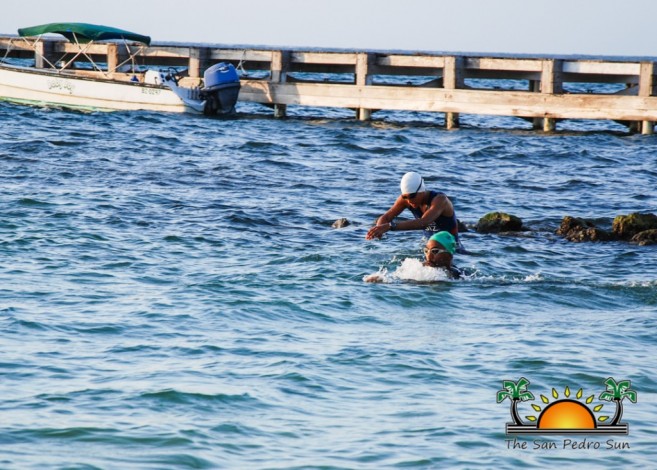 Gabourel's ultimate goal is to have athletes from San Pedro representing Belize in the Olympics and the Common Wealth Games. In the meantime, Gabourel would like to thank the community for its continued support, and promises to continue working with its youth towards a healthier and safer San Pedro.
Follow The San Pedro Sun News on Twitter, become a fan on Facebook. Stay updated via RSS