Disciplinary action in Secondary Schools – who is in charge?
Saturday, October 11th, 2014
While the number of students being expelled or suspended from school is falling dramatically, the number of incidents involving students engaging in defiant behavior, violence and even criminal activities seems to be on the rise. The list of unpublished articles of (but not limited to) high school students involved in street fights, drug trafficking and even manslaughter grows longer and longer. Even more alarming is the fact that relevant authorities refuse to publicize these incidents, claiming internal dealings and discipline. As a community newspaper, our guidelines are clear: no naming of underage perpetrators, no publishing of unsubstantial 'reports' (no police report to back up). We hear a story and cannot report on it, even though it is common knowledge. But when does that stop? Where do we draw the line? At what point should a student be reprimanded, suspended or expelled?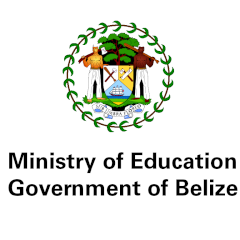 While the Government of Belize promotes the expulsion of students as the last resort, the ultimate decision falls on the principal of a school, with the guidance of the Board of Directors. According to the Director of Supervision and Support of the Secondary Schools Association, Sister Maria Caritas Lawrence, while expulsion is not encouraged, certain acts committed by students are not tolerated. "The Ministry of Education sets guidelines for a school to follow when disciplining students, but we do not have a say when it comes to the type of punishment being given. Of course corporal punishment is not accepted. In matters of suspension and expulsion, the decision is usually made by the school's Board of Directors. A school usually gives a child several opportunities for him/her to realize the error of their way and keeps them in school. But if the child continues negative behavior or commits a criminal act then drastic measures should be taken, and the student is expelled. Schools need to create a disciplinary example," said Sister Lawrence.
But this phenomenon is not limited to Belizean schools, as the National Center for Education Statistics (NCES) in the United States of America has registered an increase in student violence. When students are not being properly disciplined by their superiors, they gain a sense of confidence and become more prone to defy authorities. The increase of sexual misconduct, drugs and alcohol offences, and the physical assaulting of others can jeopardize the quality of education students receive. "The goal of any educational institution is to prepare the next generation of laborers and leaders. Tolerating negative behavior is not helping the student, nor the community. A school should firmly discipline their students to ensure that when they leave the institution, they will be the best citizens they can be," said Sister Lawrence.
The fault does not fully fall on only the school, as it is also the parents' responsibility to instill a sense of responsibility and discipline. Parents ensure that their children adhere to school regulations. "At no time is it right for students to be on the streets later than 5PM in uniform. Parents need to ensure that their children carry themselves with respect and dignity, and not be committing offenses. Students should wear their school uniform with pride, as they are representative of that institution," said Sister Lawrence.
The Ministry of Education works in collaboration with all educational institutions to ensure that all Belizeans are given an opportunity to acquire knowledge, skills, and attitudes required for their own personal development and for full and active participation in the development of the nation. When a school is not meeting the standards set by Government, or the school's practices are not benefiting the students, the Ministry of Education will intervene. Teachers that believe their principal or Board of Directors is not acting in the best interest of the school should report it immediately.
The Ministry of Education Headquarters can be reached at phone number 822-2380/3315. For more information or to report a school infraction please contact Sister Lawrence at 203-1762.
Follow The San Pedro Sun News on Twitter, become a fan on Facebook. Stay updated via RSS