NEMO island committee train members
Monday, October 13th, 2014
Of all recorded hurricanes that have impacted Belize, 40% have done so in the month of October. For that reason, the National Emergency Management Organization (NEMO) remains on high alert with their Emergency Operation Committee (EOC) and subcommittee members and volunteers. As such, the Belize Rural South NEMO office conducted an EOC training on October 8th at the NEMO office in San Pedro Town.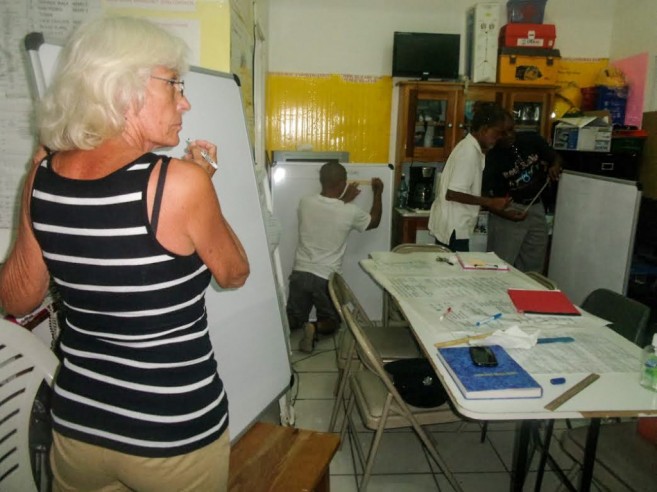 Historically the month of October for is one of the worst for Belize when it comes to hurricane threats and impacts: Hattie – 31st October 1931; Mitch – 25th October 1998; Keith – 24th October 2000; Iris – 22nd October 2001; Richard – 24th October 2010. Most of the storms have been known to develop not too far away from the warning areas for the country of Belize.

"Experience and probability dictates that we must remain very vigilant at this time, and one of the ways we remain vigilant is to conduct regular training. As a means of being proactive, we must ensure everything is in order. If nothing happens, which is what we want, at least we were prepared," said NEMO Coordinator Jeromey Tim-rose Augustine Cayetano.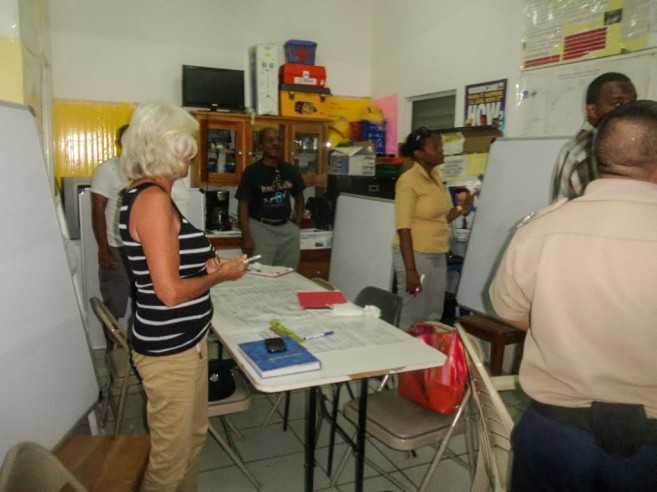 During the training, participants discuss what is a main event log, what is a status/state board, how to draw and use a status/state board, the importance of a status/state board for the EOC and use the standard operational procedure to activate an Emergency Operation Committee.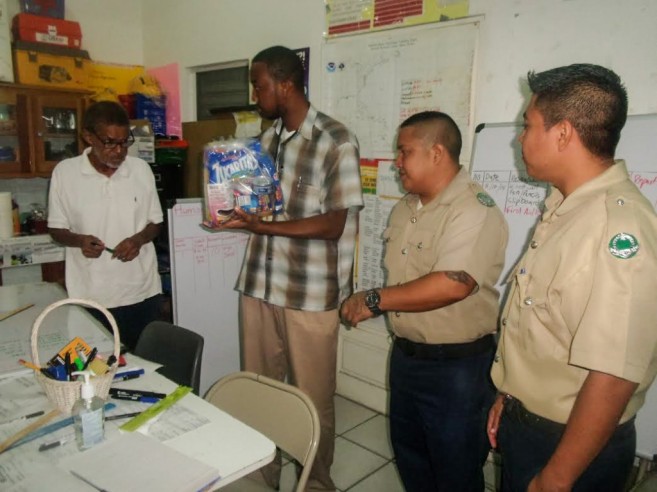 The State Board is a visual aid used in the EOC by all EOC committee chairperson and members. The State Board tells what resources are available at the start of the activation of the EOC and is kept updated throughout the day. The main events log is also used in the EOC. This is used to state and record all activities going on, information coming in, priority needs, reports from the community, what has been done and what is pending. The Main Event log is very important to the EOC as this can also be used to brief the media or the officials visiting the EOC.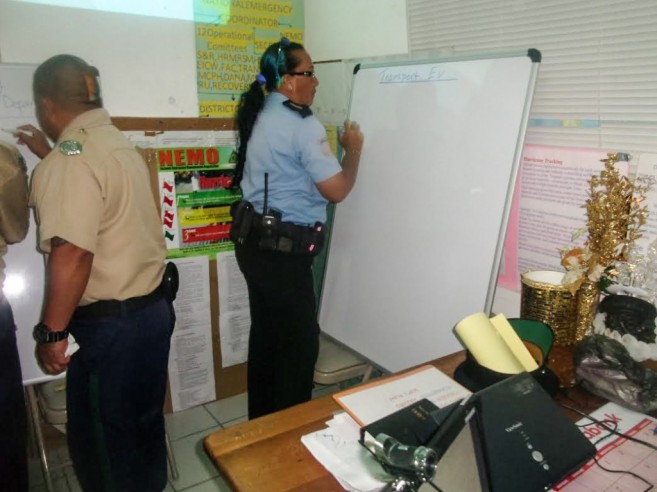 During the training, Retired Hydrologist and Meteorological Officer Frank Panton, Belize Rural South NEMO EOC Director gave an update on the current weather situation. The training was facilitated by the NEMO Coordinator on the island.
Follow The San Pedro Sun News on Twitter, become a fan on Facebook. Stay updated via RSS