Katherine Salinas wins 2014 Lions Peace Poster Contest
Wednesday, November 12th, 2014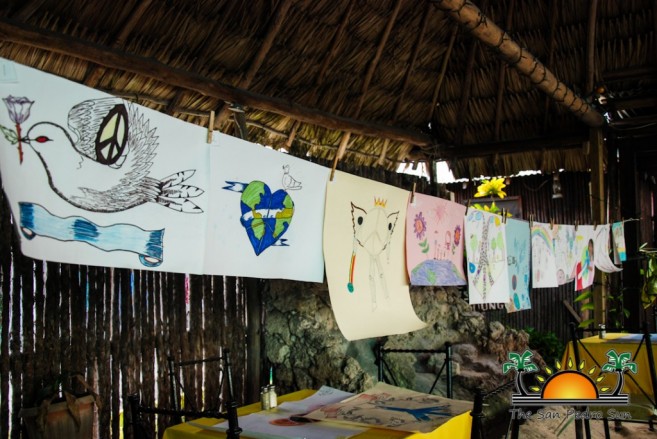 On Friday, November 7th, the San Pedro Lions Club hosted the judging of their annual Peace Poster Contest promoting peace, love and understanding. This year the competition saw the participation of four schools with 30 entries. After the judging, the top prize went to 13-year-old Katherine Salinas of The Island Academy. Her poster will represent the club at the 2014 Lions International Peace Poster Contest.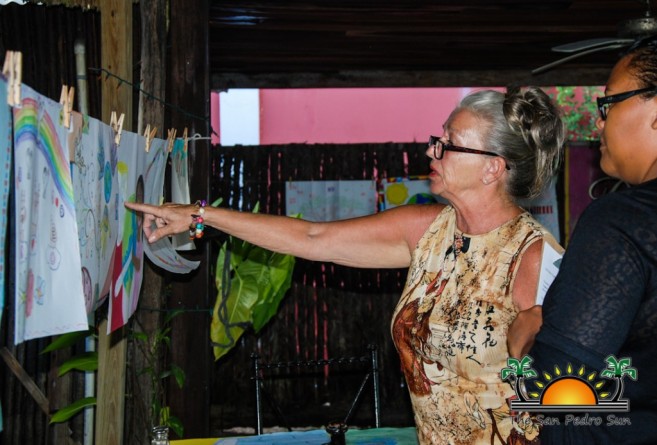 According to Jan Brown, San Pedro Lion member in charge of the Peace Poster Contest, the event encourages children to express themselves in a creative manner. "The students were basically given a guideline as to the size of the poster, and the message it should bring about. The actual content of the poster was left to their creativity. We have such a small art program here… there is basically none. These contests give the children a chance to express themselves. Whether they are artists or not, everyone is creative and you would be surprised at some of the work coming from these 11 to 13 year olds," said Brown.
Tasked at judging the entries and choosing the winner was Linda Miller and The San Pedro Sun Associate Editor, Mary Gonzalez. The judges scrutinized each poster, carefully looking at the criteria and the incorporation of the theme. First place went to Katherine Salinas.
13-year-old Lucy Verralls of The Island Academy received second place, while 11-year-old Nayobie Rivero of San Pedro Roman Catholic Primary School SPRC) came in third. In addition, Honorable Mention went to 11-year-old Nilea Celine Segura of SPRC.
Prizes were awarded during an open house on Saturday, November 8th at the Lions Den. Receiving the first place prize on behalf of Katherine was her mother. She received a check of $200. Lucy received a check of $100 for placing second, while Nayobie received a check of $50. The girls also each received a certificate of achievement. For receiving Honorable Mention, Nilea Celine received a certificate of achievement. In addition all students that participated in the contest received a certificate of participation and an ice-cream coupon to Manelly's Ice-cream Shop.
The San Pedro Lions Club would like to congratulate all participants that took the time to create the posters. Best of luck goes out to Katherine as she competes at the international level.
Follow The San Pedro Sun News on Twitter, become a fan on Facebook. Stay updated via RSS