Young Honduran mother of three violently murdered on Ambergris Caye
Monday, January 19th, 2015
Police on Ambergris Caye are asking for the public's assistance to help solve the murder of 22-year-old Silvia Carmen Benitez. The Honduran national, who was reported missing on Thursday January 15th, was an exotic dancer at an establishment in the San Pedrito Area of San Pedro Town. Almost 48 hours later, her partially nude body was discovered in an uninhabited area about 3 ½ miles north of San Pedro Town.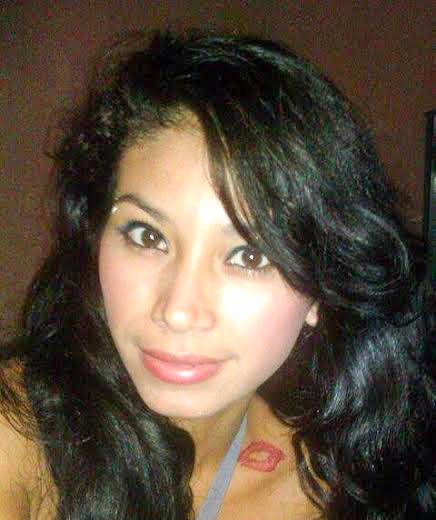 Benitez was reported missing by one of her friends, 36-year-old Danilo Alvarenga of Belmopan City. Alvarenga told The San Pedro Sun that he became concerned after he learned from other friends that they had not seen or heard of Benitez since Tuesday January 13th. According to the owner of the establishment where Benites worked, the young lady was seen by one of his workmen on a golf cart with a male person sometime around 4:30AM on Tuesday January 13th. A police report indicated that Benitez, well known as "Mauw" was seen around 4AM that same day, on a bench with an alcoholic beverage and in the company of four men.

It is uncertain what happen thereafter, but according to Officer in Charge of the Police Coastal Executive Unit Superintendent of Police Luis Castellanos, following the missing report, police began searching for the missing female. Flyers were placed in various areas, but sometime around 11:30AM on Saturday January 17th, police responded to a report of a body found in the Mata Grande Area of the island. "We visited the location and found the decomposed body of a female. The body was retrieved and we were able to identify the body because it had some tattoos and based on that we confirmed, it was the same young lady that was reported missing." The female was found by two men who were in the area who detected a high stench and decided to investigate. The two men stumbled across the dead female about 15 feet away off the dirt road behind some bushes. "She was found in a shallow mud pond that had some water. She was found face down, in an advanced state of decomposition."

Because of the advanced state of decomposition and visible signs of animal predation, doctors performed an onsite post mortem. "Police and doctors observed what we call restraining marks- signs of bruises – on the neck, on both arms and legs, on her back and on her feet. She also had a blunt [force] injury to the face. Hence we suspect it was foul play, and we are investigating it at this time." Castellanos explained that so far, their investigation suggests that Benitez was killed elsewhere and later dumped at the uninhabited area. "Because of the way the crime scene was, there was no sign of struggle in the area so we would believe she was murdered elsewhere and left in the location where she was found."

Police have no solid lead at this time but are following some information including reviewing surveillance camera footages. First police are trying to establish who the person was that Benitez was last seen with. Police say that while there are reasons to believe Benitez was sexually assaulted because of the restraining marks, doctors were unable to ascertain that theory. Police did confirm that she was found partially nude with all her valuable items on her, which suggests that the motive for her murder was not robbery.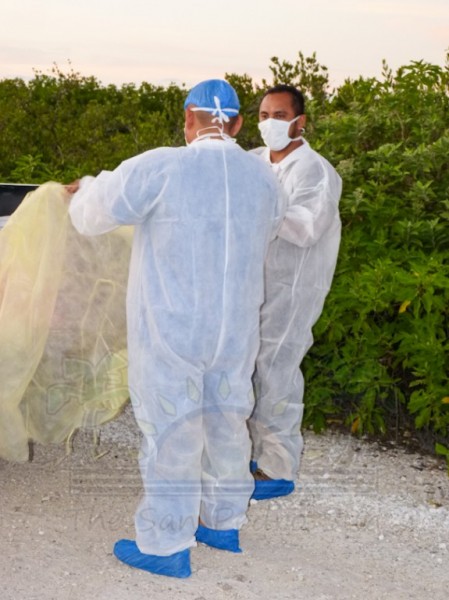 Benitez worked as an exotic dancer and according to her friend Alvarenga, she ran away from her home country following a violent past. Alvarenga explained that the father of two of her three kids was murdered in Honduras at the hands of gang members affiliated to the MS-13. When asked if police are looking at that angle, OC Castellanos said that while they will leave no stones unturned, he doesn't want to speculate. "Her friend, who led the search for her, told me that her kids' dad had been murdered in Honduras, however I don't want to speculate at this time if there is any connection. We want to find out what happened and so we are asking for the public's assistance to help us solve this crime. We are encouraging anyone that may have seen or know something to come and speak to one of our detectives."
While a post mortem examination was conducted on site, the cause of death could not be determined and further forensic testing is being done. Because of her state of decomposition, the mother of three was buried on site.
Anyone with information that can assist the Belize Police Department solve the murder of Silvia Carmen Benites is asked to call Crime Stoppers Belize at 0-800-922 TIPS (8477). Because calls are answered by professionally trained operators in the United States of America, the calls are untraceable and confidential.
Follow The San Pedro Sun News on Twitter, become a fan on Facebook. Stay updated via RSS