Castillo's Hardware Ltd. Celebrates 15 years of business with grand raffle
Wednesday, February 25th, 2015
Castillo's Do It Best Hardware has been on the island providing excellent service and best value for 15 years now. This amazing feat can be credited to the hard work and dedication of owners Mr. Alfonso and Mrs. Elida Castillo, who are backed by their loyal staff.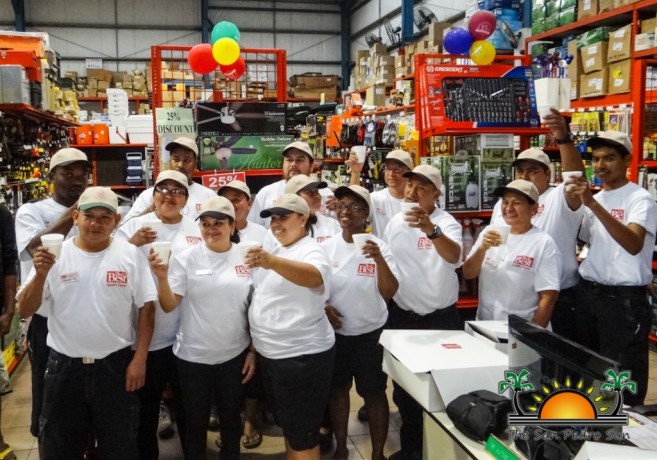 Mr. Castillo shared a few words of thanks with supporters who were on hand to witness the celebration. "I would like to express our sincere thanks to our customers – without your loyal support, this wouldn't have been possible…It is our pledge to continue to provide quality service and products for the best value…we feel very blessed and privileged to have been able to open our doors to serve the community of San Pedro 15 years ago, on February 19, 2000…It seems like just yesterday, Ms. Miriam and I, along with one other worker opened our hardware store downstairs at the present Social Security building. We started out with 2,500 sq ft and a hired delivery truck and driver. Today we have 8,500 sq ft when we relocated here in August 2002. We have 15 dedicated staff members, some of whom are serving for over 10 years…Forever thankful to our customers, we have shown our appreciation and gratitude to them by giving back through anniversary and Christmas raffles."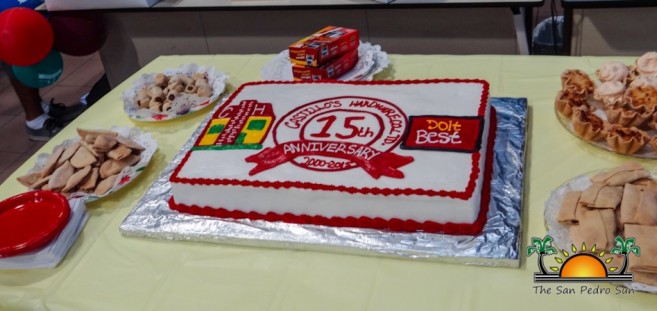 The big quinceaños (fifteen-year) celebration saw Castillo's once again showcasing generosity via their grand 15th anniversary raffle. 15 prizes of $1,000 each were up for grabs, and there were many spectators eager to hear their name called! With the help of Miss San Pedro High Sheila Chi, names were drawn out while Reef Radio's DJ Polo called out the lucky winners' names.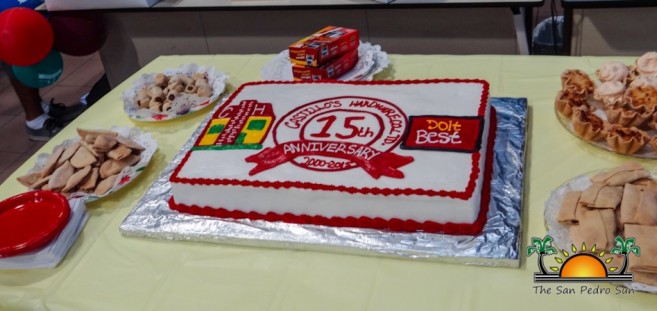 First to be drawn was Enrique De Leon – Ticket #257416, followed by Lisbeth Perez – Ticket #876606, Shainy Oliva –Ticket # 970889, Gil Cardona – Ticket #971788, Orlando Aron – Ticket #254459, Hugo – Ticket #252810, Claudia – Ticket #941492, A.Garcia – Ticket #828429, Gil Nunez – Ticket #252239, Ismael Sosa – Ticket #934845, Monica Chable – Ticket #970300, Ottonel Bustamente – Ticket #827080, Rosa Carrias – Ticket #874627, Tradewinds Ltd. – Ticket #974253, and Wayne McCrae – Ticket #446804.

With the drawing out of the way, the staff and management took the time to toast many more years ahead for Castillo's Hardware. Congratulations Mr. and Mrs. Castillo, and to the awesome staff: Miriam, Ricky, Dativa, Raul, Yancy, Benigno, Jervis, Jeremiah, Anthony, Karla, Israel, Rosa and Venancia – keep up the hard work! We sure appreciate it!
Follow The San Pedro Sun News on Twitter, become a fan on Facebook. Stay updated via RSS