Finn K Project successfully celebrates island moms
Wednesday, May 13th, 2015
Mother's Day is celebrated on various days and months in many parts of the world, and this year it was celebrated on May 10th here in Belize. To celebrated island moms on their special day, Findley Halliday, along with a very supportive San Pedro Business Community and several volunteers, hosted a Mother's Day Brunch on Sunday, May 10th. Complete with a variety of breakfast classics, pastries and even small gifts for each mother in attendance, the event was a huge success and saw mothers of all ages attending.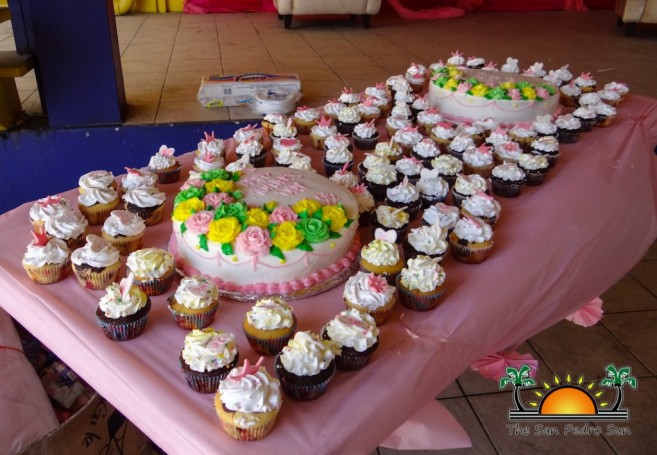 Held at the San Pedro Lions Den from 10AM to noon, Halliday catered to about 200 mothers from across the island. "I was so happy to see all the moms that came out to attend the event and enjoyed everything we had to offer. It is always good to give back to the community, especially to our mothers that work so hard every day," said Halliday. A full meal of eggs, sausages, pancakes, fruits and so much more was served along with either fruit punch, coffee or milk. Mommies thoroughly enjoyed their meals, and even had a sweet treat to complete the brunch experience.

"The goal of the event was simply to make as many mothers as possible feel special. Especially those who do not have the means to treat themselves on the day. The support we got from the community was overwhelming. This goes to show how much we value our matriarchs. I hope that the brunch has made these ladies feel special, important and most of all appreciated. Because if it wasn't for them we would not be here," said Halliday. Even more special for Halliday was that his mother was able to attend.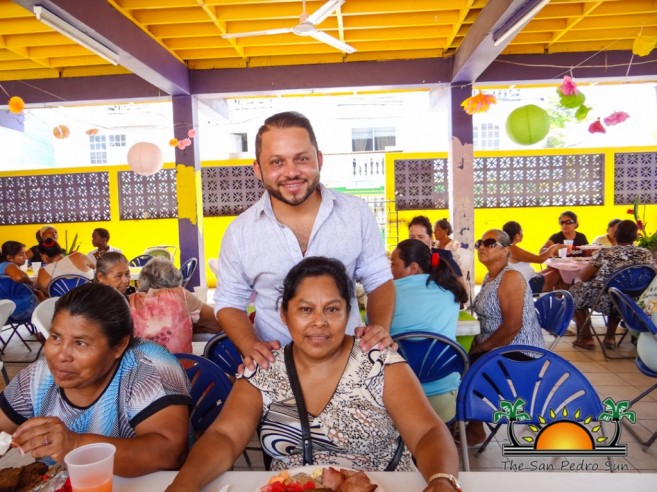 A small gift was given to each mother upon their departure. All the mothers left with smiles on their faces and full stomachs. "It takes a lot of work to organize an event like this but it's all worth it when you see the content faces of those in attendance. I have done great things for the community but what I did yesterday can't cover anything I have ever done. I know that there are a lot of problems affecting our community but what I figured is that the simplest and most humble things can change the way people are. If we have people come together we create love and with love we can make a better home for all of us," said Halliday.
Halliday would like to thank everyone that donated or volunteered their time towards the event, including Daniel Jakeway, Ursula and Kent, The San Pedro Sun, Ever Zelaya, Rojo Beach Bar and Staff, Marvin Madrill, Premium Wines and Spirit, J. Matt Hoy, Grand Belizean Estates, SandBar Hostel, Fern's Deli, San Pedro Lions Club, Colling Brown, Jean Searuntine, Elizabeth Copage, Fido's Restaurant and Bar, San Pedro Scoop, Marciana Madrill, Super Buy, Wings, Island Torch, Lynn Kier Nye, Renita, Mom, Dad, Jamie and Dan.
Follow The San Pedro Sun News on Twitter, become a fan on Facebook. Stay updated via RSS