3rd Annual Belize Public Service Information Day a success
Wednesday, June 10th, 2015
San Pedro Town celebrated the 3rd Annual Belize Public Service Information Day on Wednesday, June 3rd at Central Park. Under the theme "Commitment, Empowerment and industriousness: Cultivating a habit of selfless service to all Belizeans", the event was held countrywide. Numerous government department branches from San Pedro participated in the event by setting up booths to provide valuable information to the community.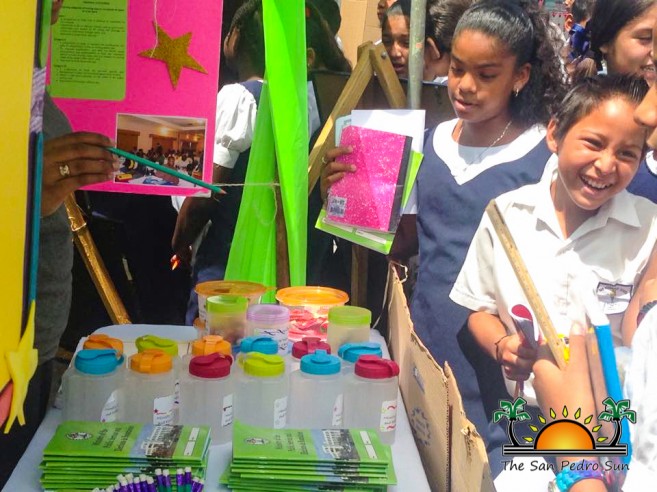 Guest speakers for the opening ceremonies included Mayor Daniel Guerrero, Honorable Senator C. Gibson and Dr. Otto Rodriquez Polyclinic II Administrator Owen Vellos. Students from the various schools on the island were also invited to partake in the day's activities. The event proved to be very successful and informational.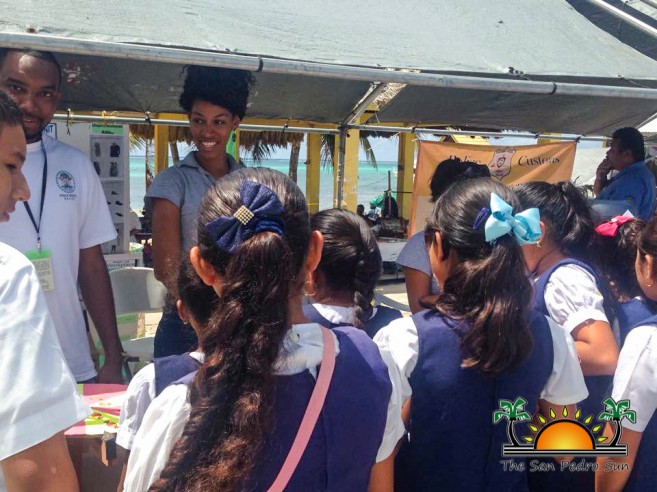 Mayor Daniel Guerrero welcomed everyone to the event by commending the San Pedro public officers. "There are hard working public officers on the island and most of the times they go unnoticed and people don't know how much they give to the community. We have many good examples among us on the island that can show us how we can engage in that habit and work together," said Guerrero. He then called some of the public officers to the front as examples of what hard work can yield.

Honorable Gibson in his opening remarks referred to the theme of this year. "All public officers should be motivated and cultivate a habit that when they approach people they can transmit that kindness and courtesy to everyone, not just your family but to everyone in general," said Gibson.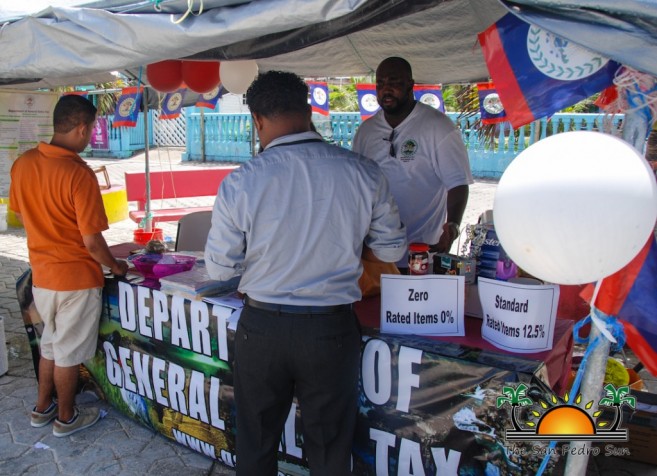 This year's event saw 15 government departments which showcased their services and recognized all the public officers on the island. The event was done prior to the international Public Service Day taking place on June 23rd. On such date, San Pedro will host for the first time the 10th Annual National Awards at the Blue Water Grill starting at 10AM, where public officers will awarded for their service.
At the end of the event Mayor Guerrero presented Senator Gibson with a token for his love and friendship to San Pedro Town. He was happy to receive a picture of Pablo Guerrero, a fishing historical icon of the island.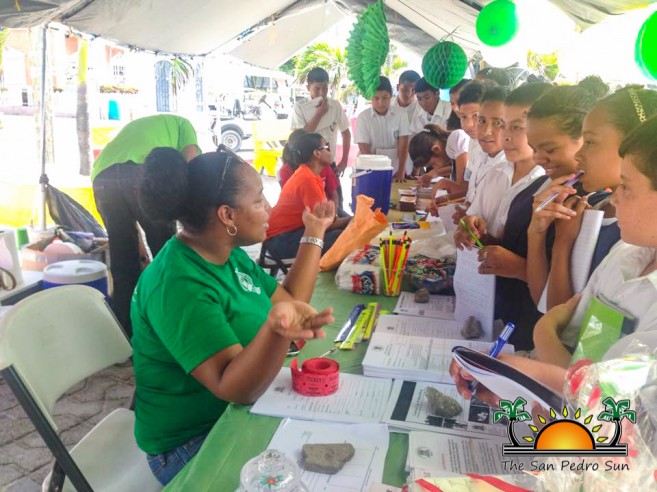 The organizing committee would like to thank all the schools that visited the booths, to the different departments that came out to showcase their services, the San Pedro Town Council, The Labour Department and everyone who assisted in making this event another successful one.
Follow The San Pedro Sun News on Twitter, become a fan on Facebook. Stay updated via RSS