San Pedro Lions Pay Tribute to the Late Rt. Hon. George Cadle Price
Wednesday, September 23rd, 2015
September Celebrations kicked into full gear over the weekend as the Nation celebrated its 34th year of Independence with parties and parades at every corner of the country, despite the weather setbacks. The Lions Clubs of Belize joined in the festivities by paying tribute to the man who made it all possible, the Father of the Nation, the late Rt. Hon. George Cadle Price.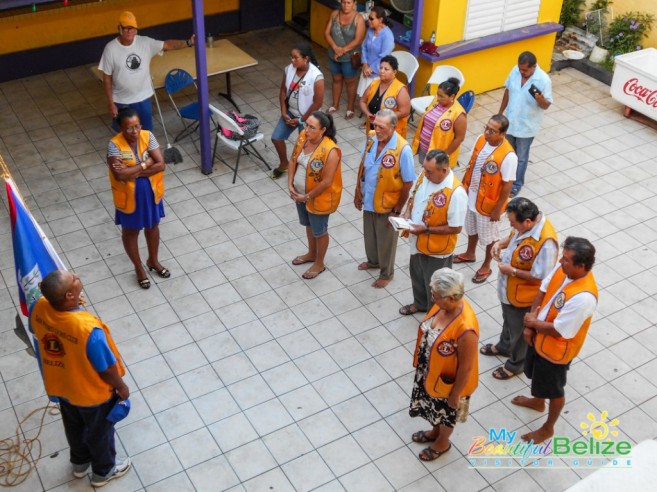 On Saturday September 19th Lion members around the country participated in the 2nd Annual Flag Raising Ceremony in honour of Belize's first Prime Minister. Ceremonies were held at held at respective clubs across the country and in San Pedro Town, under the organization of new president Fatima Graniel.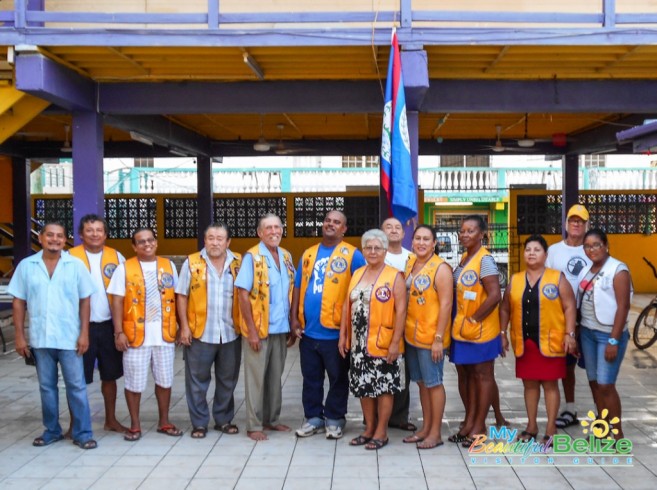 The ceremony began with the reading of the national prayer by San Pedro Lion Abel Guererro, and was followed by the raising of the flag to the national anthem. After protocol was established members sat to a breakfast social where individuals shared their favourite memories of the Father of the Nation.
Some gave stories of just inspiring this patriot was to the school children. He would visit the island and gave the children small incentives and treats for good behaviour. San Pedro was a smaller community then, and islanders, especially the children would always look forward to his visits. Belizeans across the country each recognized the honour of our first Premier.
Long live his legacy, and long live Belize!
Follow The San Pedro Sun News on Twitter, become a fan on Facebook. Stay updated via RSS