SHINE Graduates seven empowered young ladies
Saturday, December 26th, 2015
A second group of young ladies have completed the SHINE (Shaping Healthy Identities through Nurturing and Empowerment) youth enrichment program and are now equipped to face the world with confidence, strength and morale. They are Aaliyah Pilgrim, Nicole Dunn, Charity Palacio, Jayda Gongora, Samara Ayuso, Lorena Baustillo, and Alexandria Deshield who were honored on Sunday, December 20th during a short graduation ceremony. The girls had started the program led by founder Michelle Nuñez on Saturday, October 10th.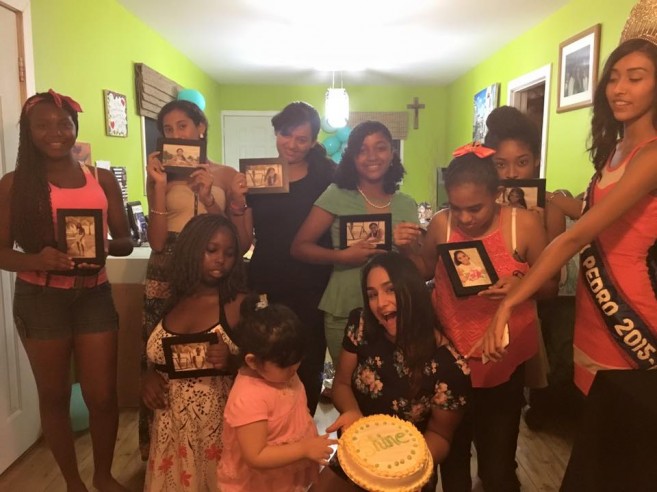 "Hearing their testimony of how SHINE has changed them made my heart so happy! Congratulations Girls! I hope they remember to use the power of their voices, and they will shine like stars!" said a proud Nuñez about the graduating class.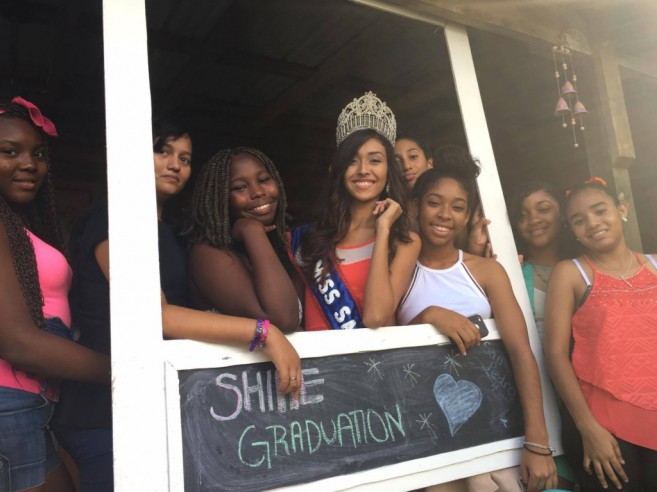 The SHINE program consisted of the participants partaking in six lessons with the topics being self-esteem/ self-confidence, body image, sexual risk behavior, drugs and alcohol, decision making and communication skills and future goals and ambitions. As part of the program, the participants also took part in several extracurricular activities such as a photoshoot with Karen Brodie, Capoeira class with Marisa Tellez-Kohlman, Cardio Dance Club session with Gerry Badillo and a dinner banquet with On Eagles Wings Ministries. "It was a fantastic three months for the girls. I would like to extend a big thank you to Miss San Pedro Iris Salguero as she was an amazing help throughout the program. Finally, once again, I congratulate the girls and wish them the very best," said Nuñez.
Nuñez will now be preparing to take on yet another group of young ladies for the third edition of the SHINE program. Those wishing to learn more about SHINE can visit www.oneagleswingsministries.org, email [email protected] or follow them on Facebook at https://www.facebook.com/SHINE-1391685324478383/. Nuñez can be contacted directly at email [email protected]
Follow The San Pedro Sun News on Twitter, become a fan on Facebook. Stay updated via RSS