Single mothers seek helpful opportunities
Monday, March 14th, 2016
The Department of Human Development (DHD) is widely known throughout Belize for the assistance they provide to less fortunate members of our communities. However, many are not aware of what those service are or how to go about getting assistance.
There is no denying the cost of living on the island is high, and that factor plays a major role when it comes to single mothers. Most of these mothers try their best raising their children on their own, some even working multiple jobs. Then there are those who actively seek employment and are not as successful, perhaps due to a lack of education, experience or skill.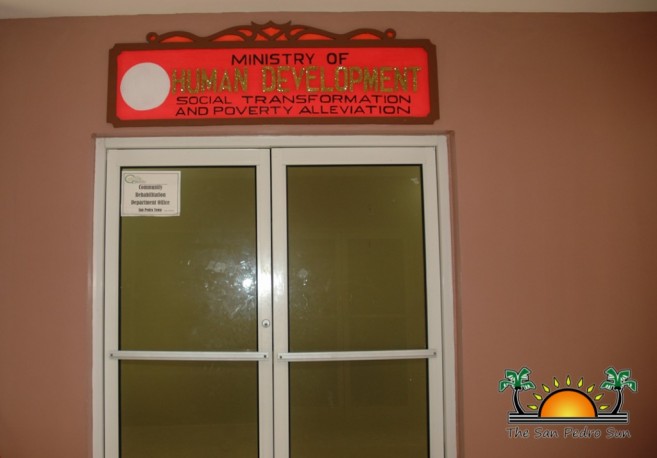 Community Development Officer, Mr. Adan Kay of the DHD, addressed the reality of these issues. "We don't give any single mothers financial assistance or employment, but we do refer them to facilities that could help," noted Kay.
According to the DHD, their services are on standstill until their fiscal year reopens in April. However, single mothers and grandparents who raise young children can benefit from an anonymous outreach program that is active here in San Pedro. "They don't get help from us, they get help through us. We do have a group that helps us in between right now. They have an outreach that aids singles mothers and grandparents who raise children with food, clothing, and education through our connections," said Kay.
The outreach coordinator, who does not want to be identified, confirmed that they help needy single mothers and grandparents that struggle. "We are not an official NGO yet, but we aid single parents and grandparents with emergency financial assistance for rent, electricity, and water bills. We also offer counselors that provide legal aid and will be starting a feeding program," ended the outreach coordinator.
Belize has an exceptional number of services and programs that help Belizeans in need. The labor office in Belize has several programs such as having Belizeans learn trades, as well as community rehab for those combating addictions. That assistance is not available on Ambergris Caye. "Unfortunately, the town of San Pedro does not have services like how the inland has, but within time, we could expand to offering other services," said Kay.
Mr. Kay wants to inform the public that he is also the only representative for branches here in San Pedro Town and Caye Caulker. Unfortunately, services offered to Caye Caulker Village have been on halt due to the change in boat transporters, but he is planning to join with San Pedro Belize Express Water Taxi. "We will soon resume our schedule and visit on Thursdays and Fridays," said Kay.
The DHD emphasized that their main focus within the department is child abuse and neglect. They offer child protective services and deal with domestic violence cases. "Right now, the DHD is attracting adults to be foster parents. It is our biggest need here. Sometimes we get an extreme case of child abuse after hours and need volunteers for emergency child placement," ended Kay.
For all single mothers and grandparents raising children and who wish to seek assistance, please note that you must go through a qualifying process before being referred. The Department of Human Development is located at Four Sisters Plaza, Pescador Drive in San Pedro Town and their office number is 206-2645.
Follow The San Pedro Sun News on Twitter, become a fan on Facebook. Stay updated via RSS