New San Pedro Justice of the Peace chapter holds first meeting
Saturday, May 7th, 2016
The San Pedro Association of Justice of the Peace and Commissioner of the Supreme Court held their first meeting on Wednesday, May 4th as they begin to rebuild the San Pedro Chapter. The meeting took place at the San Pedro Town Council Conference Room and was attended by many Justices of Peace (JP), including invited guests speakers Officer in Charge of the Coastal Executive Unit Superintendent Sandra Bowden and Deputy of the Coastal Executive Unit Henry Jemmott.
Opening the meeting was Pastor Clive Welsh, San Pedro Chapter president. He thanked everyone for attending the gathering and emphasized the importance of the occasion in reviving an organization that has been dormant for two years.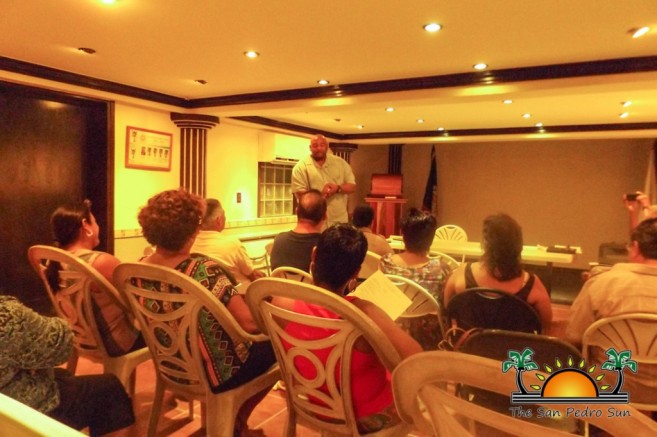 Following the opening remarks Bowden explained the importance of the attendees' roles. "As JP, you have a unique power and your relationship with the Police Department should be very close. We need you all to come and visit us more often at the station since, when there is no magistrate available, your assistance in solving a situation is very vital," said Bowden. According to her, a JP act in some capacity as a magistrate, while on other occasions, they can carry on duties like the police, such as arresting someone if necessary. A JP can also witness identification parades and assist in signing bails, arrest/search warrants and remanding a prisoner who is in police custody.
"Sometimes during weekends we have persons detained at the station, but there is no magistrate around. This is when we need the assistance of a JP who can either sign a bail so the person is released or remanded," said Bowden.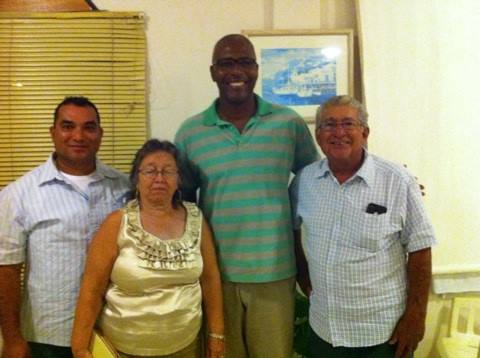 Following her presentation, Welsh then outlined and discussed with members of the San Pedro Chapter their goals for the current year. Among these goals, which are the responsibility of the President to get accomplished, is to update the list of all JPs in Ambergris Caye, facilitate training for JPs so they can train others, obtain standardized personal stamps and true likeness stamps, ensure everyone has a photo ID card and that every JP has proper identification signs, or plaques placed at their homes.
Welsh declared the meeting a success, and stated that the committee plans to meet on the first Wednesday of each month. The next meeting will be on Wednesday, July 6th, 7PM, at the Fidos Courtyard Conference room.
In his closing remarks, committee member Pedro Salazar Sr. encouraged all members to step up to the plate to perform their sacred duties for the circulation of peace and justice, not just for the local community, for the country as a whole. He also encouraged those in attendance to start spreading the word to other JP members who are not fully active to come to the meetings and continue building up the local chapter.
Follow The San Pedro Sun News on Twitter, become a fan on Facebook. Stay updated via RSS