With community support, fire victims prevail
Sunday, July 24th, 2016
On Monday, June 27th, La Isla Bonita witnessed a tragic fire in the heart of downtown, on Pescador Drive. In the wake of the fire, 98 people were affected in 34 households, 8 businesses were affected, 11 structures were completely destroyed and 7 were partially destroyed. After three weeks of community relief efforts, many victims have started the long path to recovery.
From the beginning, the San Pedro Branch of the National Emergency Management Organization (NEMO) through the Emergency Operation's Committee (EOC) took immediate action, along with many other organizations, and countless stakeholders in offering assistance, as well as relief efforts.
Victims were placed in local hotels, offered three meals a day, and given clothing. NEMO also worked in collaboration with various agencies to ensure that all 34 households received mattresses, table-top stoves, butane tanks, hygiene kits, blankets, towels, clothing, food for up to six weeks and two weeks of shelter at various hotels.
It is estimated that the fire caused over $1 million in damages and losses. Tenants can be displaced by fire for weeks or even months, but NEMO's Jereomy Timrose Augustine Cayetano states that most fire victims that were staying at hotels have found permanent housing, while some opted to stay with family members/friends until a more permanent location is secured.
Hope after Fire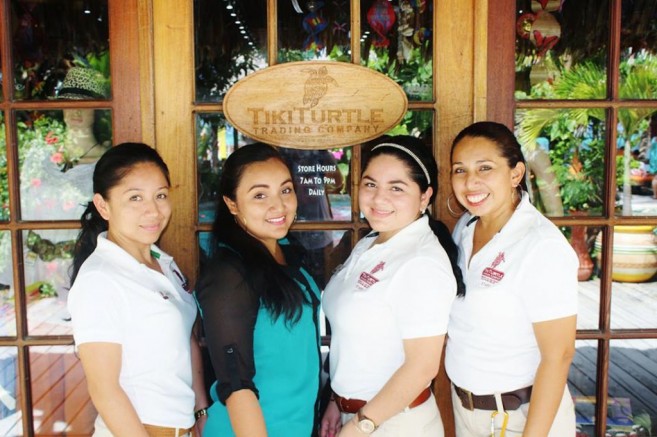 While some lost their homes, others lost their jobs at the businesses that were affected. One of the fire victims, Hermela Rodriguez, was formally working at a business that was affected by the fire. After weeks of unemployment, Rodriguez has been hired at the TikiTurtle Trading Company Gift Shop at Ramon's Village Resort.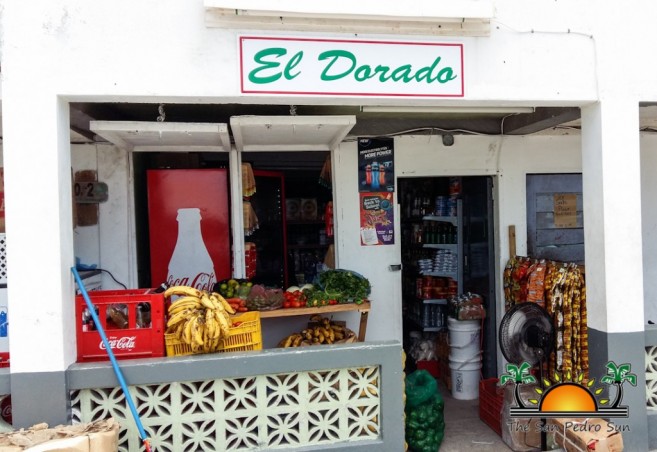 El Dorado Store was also affected, but they have reopened their business on Black Coral Street across from the new Artisan's location.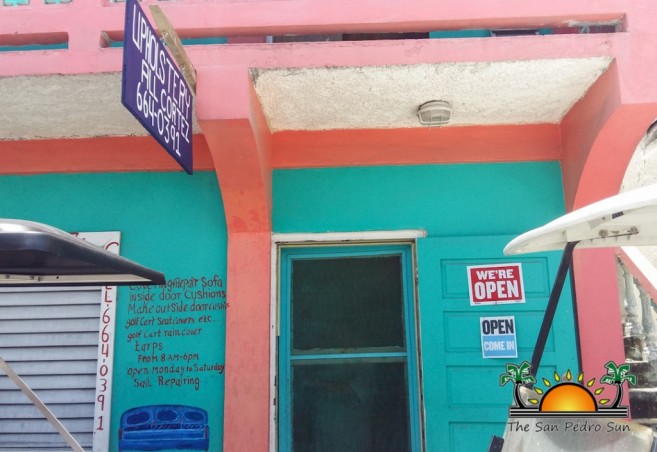 Baltazar Vanegas, who owned Cortez Upholstery, was offered an apartment rent-free by a kind landlord, and has re-opened his upholstery shop on Black Coral Street across El Patio Restaurant. Romel Bardales had been operating a fruit and vegetable shop in the immediate area where the fire took place. He has now re-opened his shop named "Guayabano" downstairs of Martha's Hotel on Ambergris Street.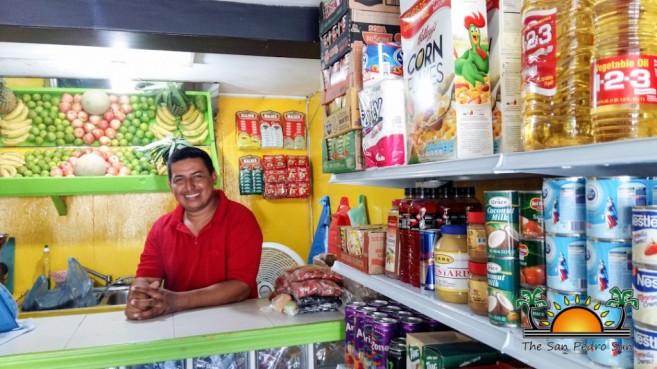 The San Pedro Lions Club is still continuing their relief efforts. On Wednesday, July 21st, they distributed 20 school bags (donated by Miss San Pedro High School Faith Noel) filled with school supplies, and donated them to the fire victims with school-aged children. Since their month-long food program ended on the 21st, they issued out Lino's Meat Shop Gift Certificates, and oats. Social Services advises that if any family is still in need of food to come to the San Pedro Food Bank on Tuesday's at the Lions Den.
Through humanitarian efforts conducted by the San Pedro Lions Club, The Red Cross, and NEMO, an impressive amount of $225,000 was raised. According to an active volunteer of the EOC, the majority of funds have been collected, but there are still some outstanding checks.
According to Cayetano, NEMO is awaiting results of the final assessment to determine how the funds collected will be disbursed among the families. "By the end of July, we will have an official meeting to discuss this matter, and create an effective format that will allow us to distribute the collected funds evenly," said Cayetano.
The San Pedro EOC wants to inform the public that the deadline for the submission of pledges and monetary donations is Sunday, July 31st. Pledges and donations can be deposited at the following accounts: San Pedro Red Cross – Belize Bank Account No: 620911031720 AND San Pedro Lions Club Fire Relief Fund – Atlantic Bank Account No: 211-382-902.
NEMO would like to thank all those organizations, businesses, stakeholders, and citizens who helped in offering assistance to the fire victims. For further information please contact Timrose Augustine Cayetano at (501) 666-7476.
Follow The San Pedro Sun News on Twitter, become a fan on Facebook. Stay updated via RSS