Finn + Martini organizes first ever Reina Del La Costa Maya parade
Friday, July 29th, 2016
The Mundo Maya region was represented with vibrant color and sounds on Thursday, July 28th as Finn + Martini hosted the first-ever Reina De La Costa Maya parade through San Pedro Town.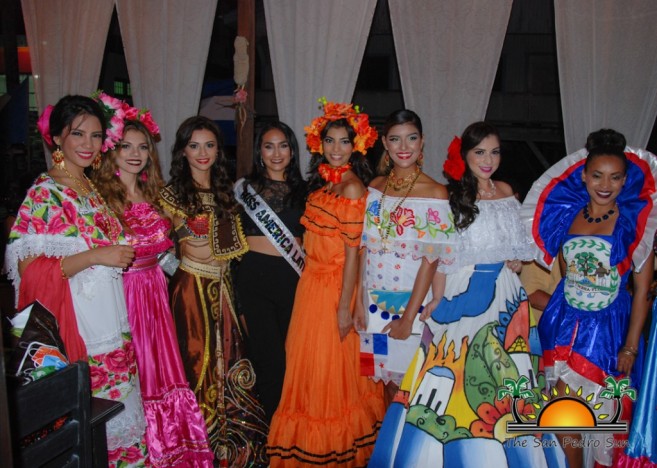 This was one of the exciting events that has been organized leading up to the largest International Festival of Belize: The International Costa Maya Festival.
To the sound of drumming and cheers of the crowd gathered to watch, elaborately decorated golf carts carried the beauty representatives from Belize, Costa Rica, El Salvador, Guatemala, Honduras, Mexico, Nicaragua and Panama from Finn + Martini on Laguna Drive down Pescador Drive to the ultimate destination: Fido's Courtyard and Pier.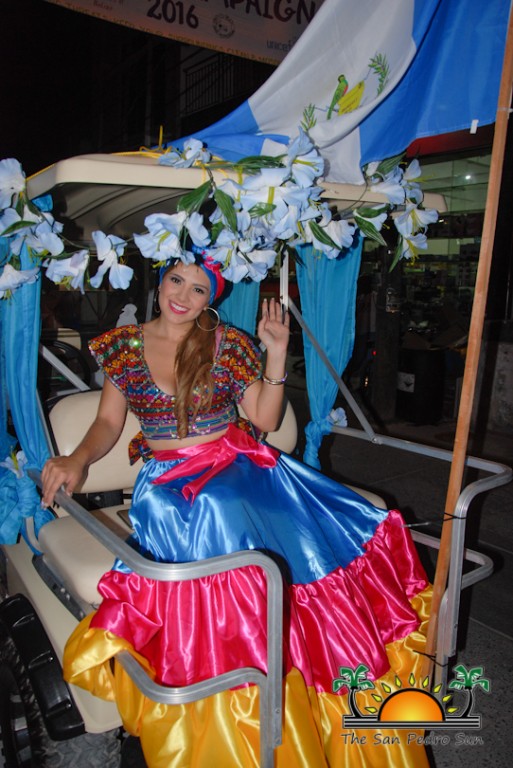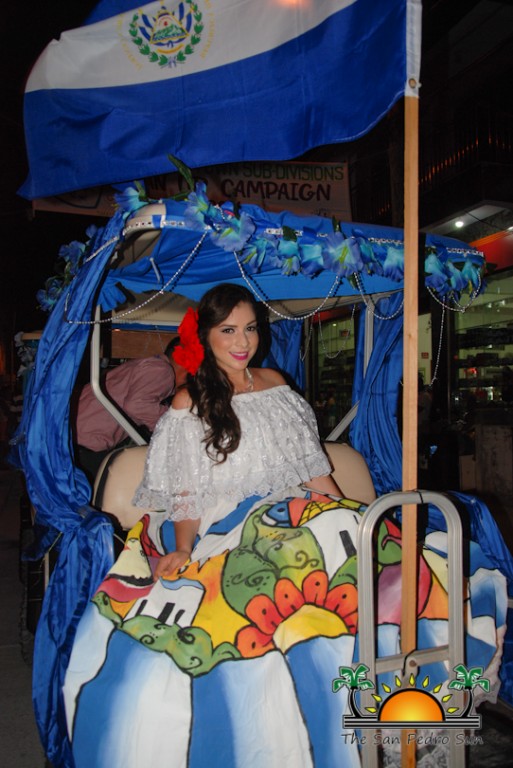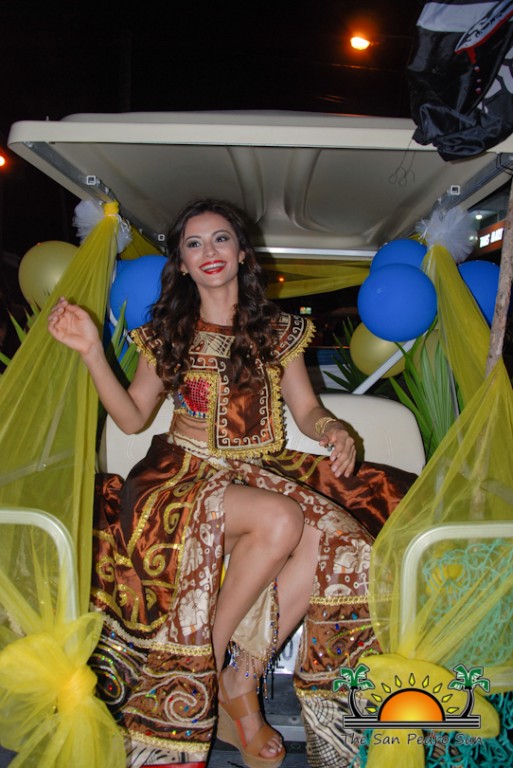 At Fido's, the ladies changed out of their cultural costumes and received their official pageant sashes after a quick dinner.
Miss Belize Yadira Yvette Argueta, Miss Mexico Ingrid Elizabeth Luna Solis, Miss Honduras Corina Alejandra Flores Canales, Miss El Salvador Marlin Ramirez, Miss Nicaragua Vianca Yasuara Gutierrez Hernandez, Miss Panama Margareth Villanueva, and Miss Maria Jose Larrañaga Retoloza are vying for the title of Reina De La Costa Maya Internacional, a title currently held by Miss Honduras Gabriela Vanessa Salazar Valle.
The pageant will take place at the Honorable Louis Sylvestre Stadium on Thursday, August 4th. Seating begins at 7PM and the pageant will start at 7:30PM. The night pass will be $50 for adults (12+) and $20 for children (5-12).
Ticket prices:
Seasonal Passes are $200 for adults (13 years and older) or $60 for children (5 years to 12 years), Night passes are $50 for adults and $20 for children on Thursday, August 4th (Reina de La Costa Maya Pageant), adult $100 and children $30 on Friday, August 5th (Caribbean Night) and $100 for adult and $30 for children on Saturday, August 6th (Noche Internacional).
Follow The San Pedro Sun News on Twitter, become a fan on Facebook. Stay updated via RSS