San Pedro Kids Club: An after-school program for island children
Friday, October 7th, 2016
In an effort to make San Pedro a more "Child-friendly" municipality, the San Pedro Town Council (SPTC) introduced the San Pedro Kids Club on Monday, October 3rd as the island's new after-school program. This club was created to allow primary students to receive tutoring, engage in fun games, create arts and crafts, and play sports. Free of cost, the club runs from Monday to Thursday, 2:30PM to 5:30PM, at the Honorable Louis Sylvestre Sports Complex.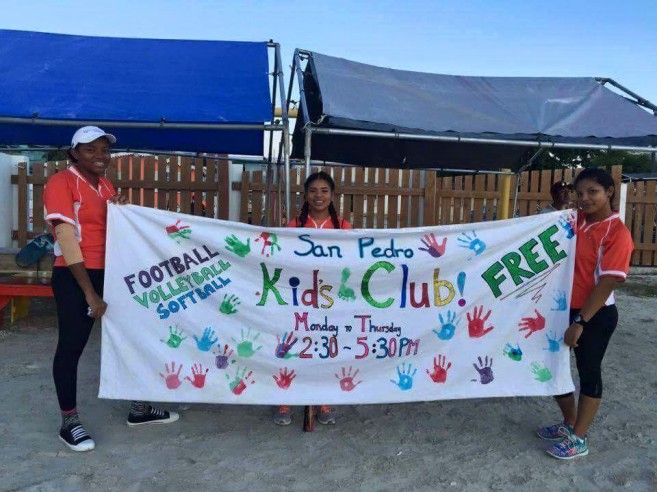 Due to the recent strikes by the Belize National Teacher's Union (BNTU), student participation was minimal. However, the kids club remained open for those who wished to attend.
The club is operated by founders Dee Regis, Brittney O'Daniel, Britney Travis and Kaitlin McWhorter, Arts and Crafts Coordinator Carolina Kumul, Sports Coordinator Josean Kay, and volunteers of Sagebrush Ministries, who all believe that students are the shining stars of the future. According to them, 150 students from across the island have already registered.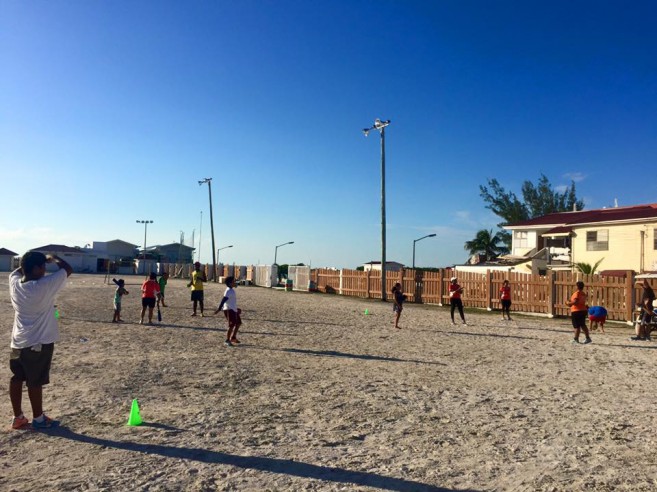 As far as sports, Travis stated that football will be played on Mondays and Thursdays, volleyball on Tuesdays, and softball on Thursdays. The Rotary Club of Ambergris Caye is also lending a helping hand, leading softball games on Wednesdays.
With generous support and donations, the kids club received six colorful benches from Mahogany Bay Village on Monday, October 3rd. Blue Water Grill also contributed through their August monthly donation program and donated $1,612 towards the purchase of sporting equipment.
O'Daniel indicated that this program runs through the 2016-2017 school calendar, and children may attend one day or all four days per week. However, it is a mandatory requirement that students are registered. Registration forms are available at all primary schools, and during the program.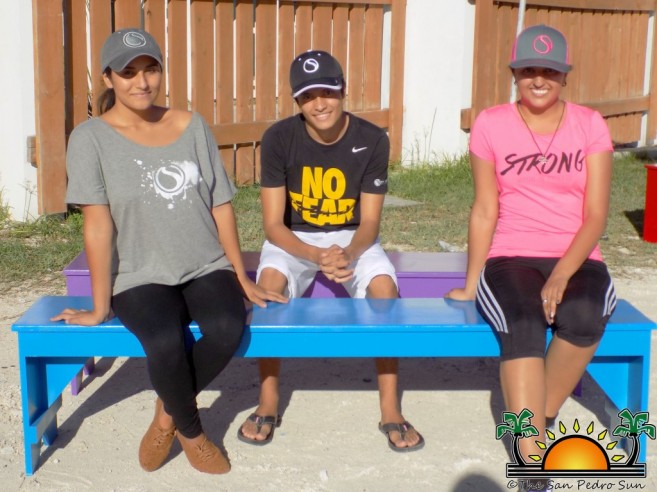 The kids club will also be hosting a Kids Haunted House attraction on Thursday, October 27th and Friday, October 28th at Wayo's Bar. Tickets are priced at $1 for kids, and $5 for adults. This event is sponsored every year by Aqua Vista Beachfront Suites, and all proceeds will be benefiting Raise Me Up, a non-governmental organizations that seeks to improve the livelihoods of children on the island.
San Pedro Kids Club would like to thank the SPTC for providing tents, tables, and security, Blue Water Grill, Mahogany Bay Village, Rotary Club of Ambergris Caye, The San Pedro Sun and Sagebrush Ministries.
With a team of only 20, the kids club is seeking more volunteers to assist in the afterschool program. Volunteers must be at least a high-school student or older. If you are interested, you may contact O'Daniel at 630-1241.
Follow The San Pedro Sun News on Twitter, become a fan on Facebook. Stay updated via RSS