Letter to the Editor: Saga Humane Society says Thank You San Pedro
Sunday, November 6th, 2016
The directors and staff of Saga Humane Society extend their deepest gratitude to the community of San Pedro of making this year's Halloween Spooktacular a HUGE success! Through the courtesy of this fine newspaper we would like to publicly thank the following individuals and businesses for their kindness and generosity.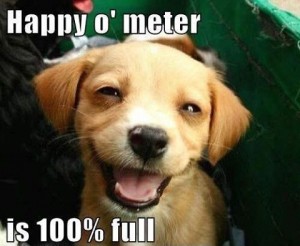 Alpha Omega, Ambergris Store, Amparo Fruit Shop, Ana's Store, Best Price Store, Big Tree Fruits and Vegetables, Caribbean Chicken, Caye Mart, Cindy's Store & Fruits, Cost Less Store, Danieli Escalante, Fruteria Michelle, Jose's Vegetable Stall, La Fruteria El Mexicano, La Despensa, Lino's Meats, Liquor Shop, Local Grocery, Marina's Store, Mark's Store, Mermaid Supermarket, Paradise Market, Quality Poultry, Publix, Richie's Supermarket, Rita's Shop, Rock's Shopping Center & Golf Cart Rental, and Super Buy. The Wedding Couple. Annie's Pastries, Aquarius Salon, A&R Supply, Ashley's Boutique, Bella Italia Restaurant, Bowen & Bowen, Candle Garden, Casa Pan Dulce Bakery, Caye Supplies, C & S Golf Cart Rental, Beach Basket at Grand Caribe, Brooklyn Bros. Bagel Shop, Caliente Restaurant, Crazy Canuck's, DandE's Frozen Custard and Sorbet, Dawn and Paul LoCascio, Diane Campbell, El Fogon Restaurant, El Patio Restaurant, Finn and Martini, Gecko Graphics, Havana Cigars, Hidden Treasure Restaurant, Izzy's Smoothie Bar, Jambel's Jerk Pit, Jose's Salon, Lara's 12 Gifts, Leslie's Salon, Lily's Restaurant, Lola's Pub, Mata Rock's Resort, Pampered Paws, Palapa Bar & Grill, Planet Pizza, Premium Wines, Pupuseria Salvadorena, Roadkill Bar, Robin's Kitchen, Rum, Cigar & Coffee House, Sabine's Corner, Sandbar Restaurant, San Pedro Boot Camp, Sol Spa, Stella's Smile, The Baker, The Coffee Bar, The Greenhouse, Two Tree Banh Mi, ULTIMATE Rentals Belize, Wayo's Beernet, Wild Mango's Restaurant, Velie and Javier Williams, Wine de Vine and The San Pedro Sun.
Special thanks go out to Carlo & Ernie's Runway Bar and their great staff. Thank you to all the Saga crew who help put the event together: Kristen Hudges, Katia Marin, Eileen Jamison, Dawn LoCascio, Iliana Paj, Kevin Fletcher, David Sosa, Zair Cardenas, Sandy Betz Eisenberg, Haley Baer, Patrick and Dawn Samuels from Chill and Cruise. Thank you to the High School softball team for helping to decorate: Jucely Badillo, Ashley Minoti, Vivian Marin, Mercy Galicia, Alice Corrigan. Big thanks also go out to Matt Hoy and Kenny Quinn for the DJ Music. Brittney O'Daniel and Rafael Torres for helping with the kids games. Bernadette Damper, Karen Tzul, Elizabeth Hudson, Angelo Azueta, Heather Smith. Carolina Gonzales, Edna Marin, and Eloisa Cardenas for cooking the food. Merari Arevalo, Noemy Castro for helping to serve food. Nancy Nida and Patrick Samuels for donating the delicious pot of chilli. Also big thanks to The San Pedro Town Council for donating the tents and stage. A big Thanks to Bowen & Bowen for the use of their big tents. Thanks also go out to all our Judges, Dorian Nunez, Rebecca Coutant, Kevin Fletcher, Tamara Sniffin, and Samantha English. Thank you Felipe Paz for your kind donation, and last but not least Thank You to the whole San Pedro community for your continuous support.
Follow The San Pedro Sun News on Twitter, become a fan on Facebook. Stay updated via RSS