Mayor imposes new ban on two-story over the water buildings
Friday, November 11th, 2016
Mayor Daniel Guerrero has disclosed the implementation of a new building policy that bans the construction of over the water two-story buildings. The specifications of this policy state that no new two-story buildings can be erected on docks, and all existing second story buildings will not receive approval to rebuild should they be impacted by a natural disaster in the future.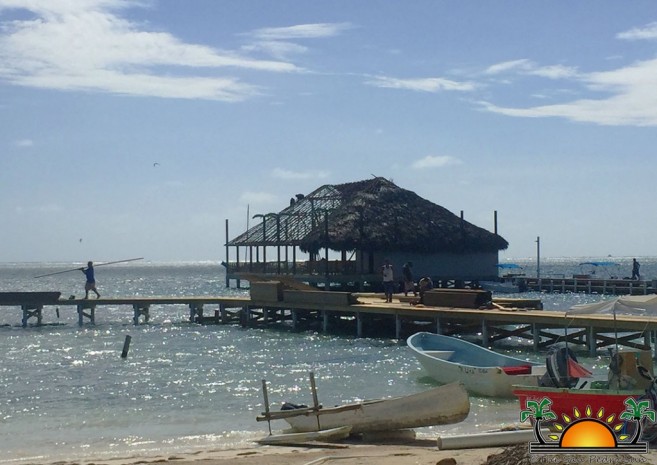 According to Mayor Guerrero, two story buildings, as well as numerous docks take away from the charm of the island. "For one, the impact of these structures goes directly on the ground. Two, it takes away from the view. If people are putting big buildings side by side, it is taking away the view of the reef. Plus, these buildings send a negative message, where if one starts to build two-stories, the other will want to follow the trend. I also want to remove some of the existing docks and piers on the beachfront. I believe the excessive amount of docks and piers are negatively impacting the environment by inducing erosion, and pollution," explained Mayor Guerrero.
Mayor Guerrero stated that his new policy came after complaints were received regarding two-story buildings over the water. One such example is the current rebuilding of The Palapa Bar, after it was destroyed by Hurricane Earl in August. Although Palapa Bar had added a second floor to their bar just months before the hurricane, the new building ordinance will not permit a similar rebuild. "I applaud the Palapa Bar for complying with the San Pedro Town Council, and I hope that this might be an example to other establishments who might run into a similar situation to abide by the rules," said Mayor Guerrero.
According to Scott Harnish, the owner of The Palapa Bar, they hope to open the new bar by the end of year.
Follow The San Pedro Sun News on Twitter, become a fan on Facebook. Stay updated via RSS