SPTC working on rehabilitating island roads
Friday, January 13th, 2017
The San Pedro Town Council (SPTC) has started 2017 by working on the rehabilitation of island roads that have deteriorated over the past months. Mayor Daniel Guerrero was on the scene supervising the work, which started in the northern part of the island during the first weeks of January.
Rehabilitation began in the area between Las Terrazas Resort and the former location of Journey's End Resort. Guerrero pointed out that the work had been delayed in the last months of 2016 due to the bad weather. Now that the weather is beginning to cooperate, the work can continue. "There are many resorts on this part of the island, as well as residents, thus, proper road access is necessary." Guerrero also indicated that a section of the road after Journey's End will be widened to better accommodate the flow of traffic.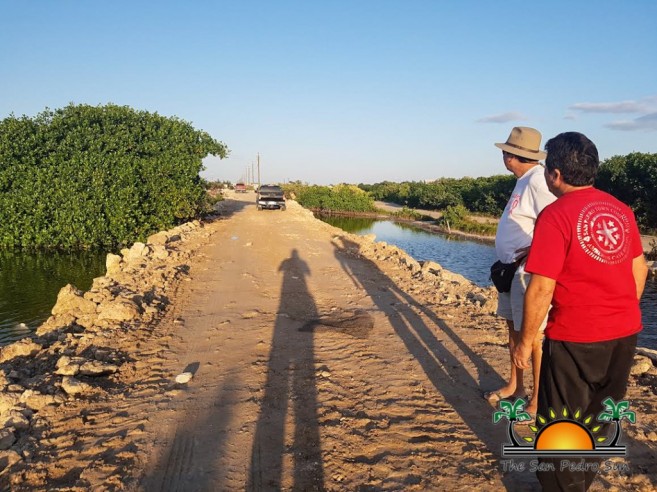 Guerrero mentioned that once the work on the road up north is complete, they will move on to other sections of town. A road in San Pedrito, which will connect that subdivision with San Pablo is almost in its last stage of completion. "This new road will help to decrease the congestion of traffic, as there will be another route to access San Pablo and DFC," said Guerrero. "We are also of course looking at addressing other streets in this subdivision for an easy commute for its residents."
Currently, all the material for the rehabilitation of roads is being brought in from the quarry on the northern part of the island. Guerrero stated that it is cheaper and it is of good quality. "We hope that the weather cooperates so we can take advantage of this good material. The faster we can address the road situation on the island, the better for everyone."
According to Guerrero, San Pablo, DFC and Escalante will soon see some development in their roads as the SPTC understands the urgency in those areas. The roads by the Mosquito Coast can also expect some rehabilitation, in time as well.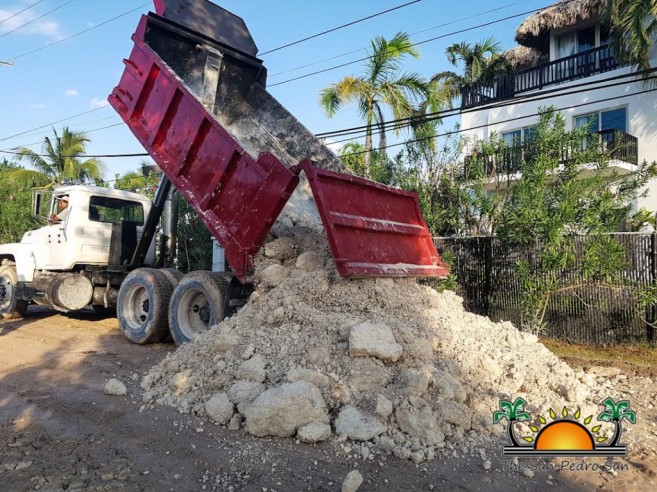 Guerrero also touched on the proposed paving of the stretch of road starting from Mahogany Bay. He indicated that there is still no set date when it will happen. "The plan to pave that piece of road is still on the table," said Guerrero. "However, we are still negotiating with the partnership that will assist us with that project." It is believed that the paving of that road will greatly benefit the residents and businesses of South Ambergris Caye by making them more accessible.
In the meantime, residents are being asked to be patient, as assistance will gradually come to their areas. The SPTC is committed to render assistance to all areas that need urgent road repairs. The present works on the roads are being fully financed by the SPTC.
Follow The San Pedro Sun News on Twitter, become a fan on Facebook. Stay updated via RSS