Karissa Vasquez is elected new president of Children's Advisory Board
Tuesday, January 17th, 2017
In an effort to make La Isla Bonita a more Child Friendly community, the Children's Advisory Body (CAB) of San Pedro held a meeting on Wednesday, January 11th. Gathered at the San Pedro Town Council's (SPTC) Conference Room, the meeting concluded with Karissa Vasquez, Form One student of San Pedro High School (SPHS), being elected as the new president of CAB. Replacing outgoing CAB president and SPHS Form Four student, Lester Gamez, Vasquez is excited to become the new voice of the youth.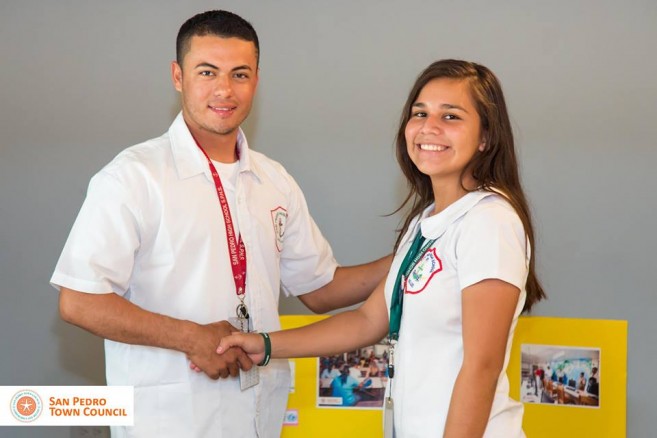 Vasquez explained how she became interested in joining CAB. "I was honored and surprised to have been nominated and elected as CAB's new president. Even though I didn't think I would win, I was still confident enough in myself that I am able to do the job. I've always been interested in anything that could have a positive impact for students, so I decided to participate in CAB. I was a member of CAB since I attended New Horizon Seventh Day Adventist School. And as president, I want to make sure I make a difference in San Pedro," said Vasquez.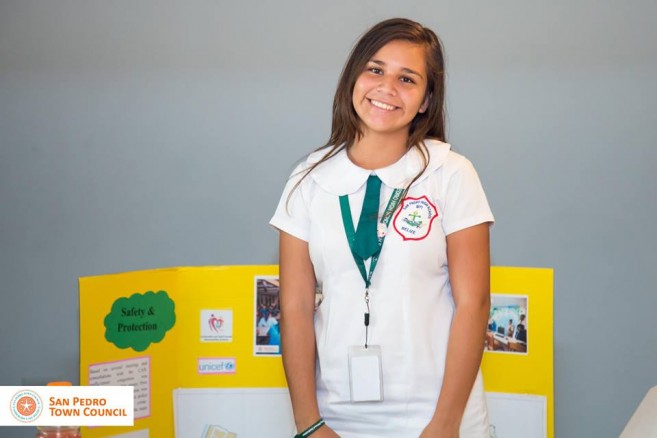 Since San Pedro was formally recognized as a Child Friendly Municipality back in March 2016, the SPTC has been working alongside with CAB, the United Nations Children's Emergency Fund (UNICEF), and Caribbean Local Economic Development Project (CARILED) to address San Pedro's Child Friendly Municipal Developmental Plan.
With CARLIED sharing statistics that 50% of children make up the population in San Pedro, Vasquez is more than ready to make important decisions that will impact the youth on the island. She told The San Pedro Sun that her primary concern for her and her group members is to tackle the issue of traffic. "My plan is to address the problem of traffic on the island. If we can solve the issue of traffic, we will make our island more attractive, and safer for us children," said Vasquez.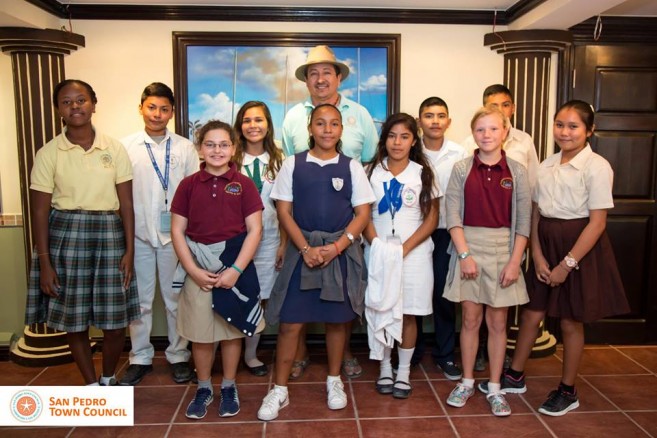 According to Vasquez, public transportation is a practical way to alleviate the majority of school-related traffic. "Members of CAB and I have been coming up with a plan that will implement the use of public transportation. If we had designated taxis or mini-buses to provide students with transportation to school, it will not only clear up traffic, but it help with tardiness. A lot of students live far, and with the conditions of the roads and traffic, they arrive to school late. So in the end, this contributes to poor attendance rates due to the lack of transportation," said Vasquez.
Vasquez is hoping to address other issues such as: fixing roads, bullying, the need for another primary school, and excessive trash on the island. She stated that with the youth's input and determination, San Pedro can make a comeback within the next five years. "We are a tourist destination, and if our tourists are not satisfied, we are jeopardizing our future. In five years, I see San Pedro safer, and more enhanced. I picture San Pedro solving our traffic and garbage problem," said Vasquez.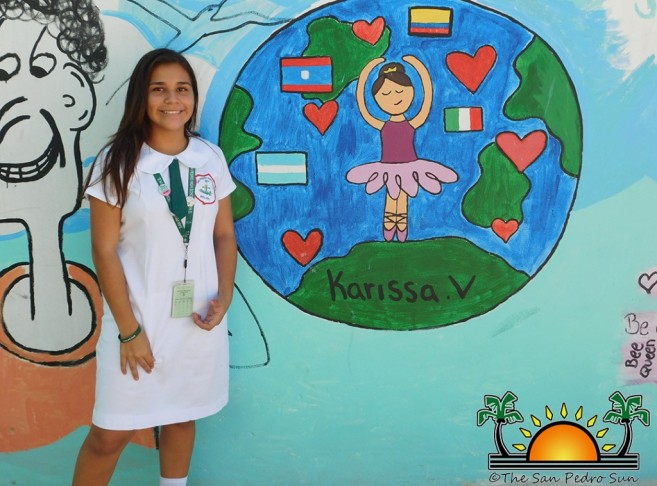 Meanwhile, Vasquez will also be working with the SPTC—under the Environmental, Safety, and Infrastructure Development on "Goal 2021", which is expected to be achieved when all children living in San Pedro have to access to quality, reliable, and affordable educational services by 2021.
Vasquez thanks to all the committee members who encouraged her to become president, Mayor Daniel Guerrero, the SPTC, and her peers. She looks to start working on improving San Pedro Town and Ambergris Caye in the next CAB meeting.
Follow The San Pedro Sun News on Twitter, become a fan on Facebook. Stay updated via RSS