Sagebrush and Pit Stop Ministry fixes 48 bikes
Tuesday, March 21st, 2017
Over 15 volunteers from Sagebrush Ministry got their hands dirty on Saturday, March 18th as they provided free bicycle services for the island community. From 8AM to 12PM, the volunteers repaired a total of 48 bicycles at the Sagebrush Belize Campus across from Paradise Theater. Under the shade of a tent, volunteers fixed rims and brakes, greased chains, tightened bolts, and replaced tubes, tires, chains, pedals, bearings, seats, rear hubs, sprockets and sponges.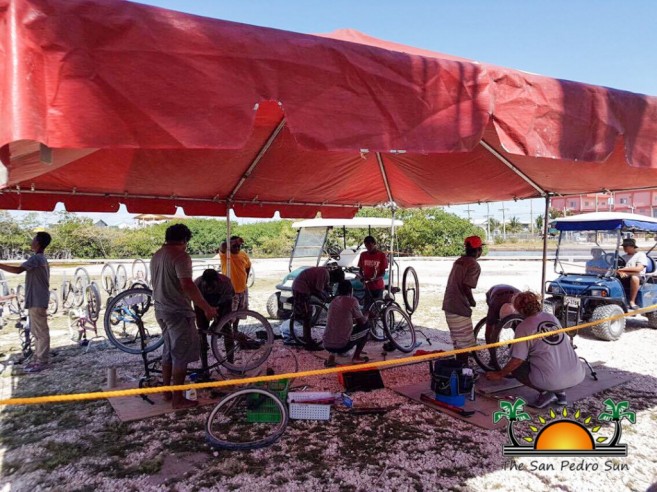 Sagebrush Pastor Rafael Torres stated that this service was influenced by Pit Stop Ministry, which is located at their main campus in Albuquerque, New Mexico, United Sates. "Pit Stop Ministry voluntarily repairs vehicles. Last year in September 2016, Todd Crampton from Pit Stop came and saw that bikes corrode easily here, and we decided that bike owners would benefit from the cause since many people use it as their primary means of transportation. Here at Sagebrush Church, we believe that every act of our Christian faith and love for others brings honor to God," said Torres.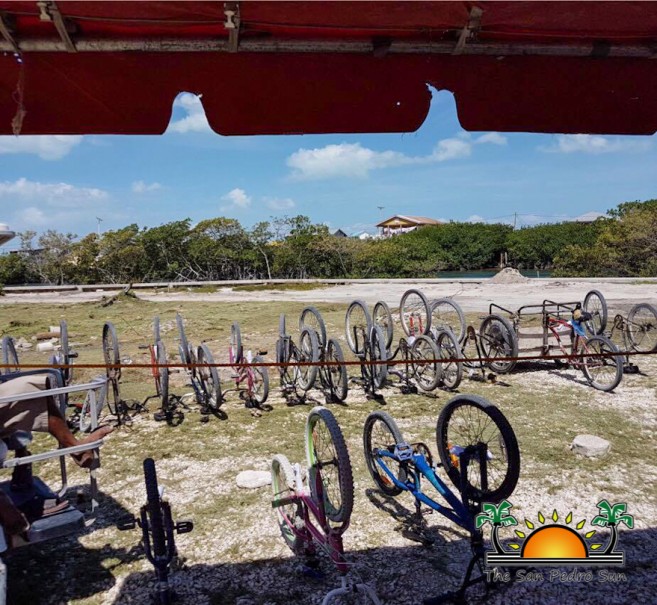 Pastor Torres encourages all bike-repair patrons to attend at least one of their Sunday services. Patrons are asked to fill out their weekly program, get a Sagebrush stamp, and present it at the next Pit Stop, which is being organized soon. In addition, Sagebrush is also seeking to expand the Pit Stop program in the future, and is looking to offer services to fix golf-carts and motorbikes.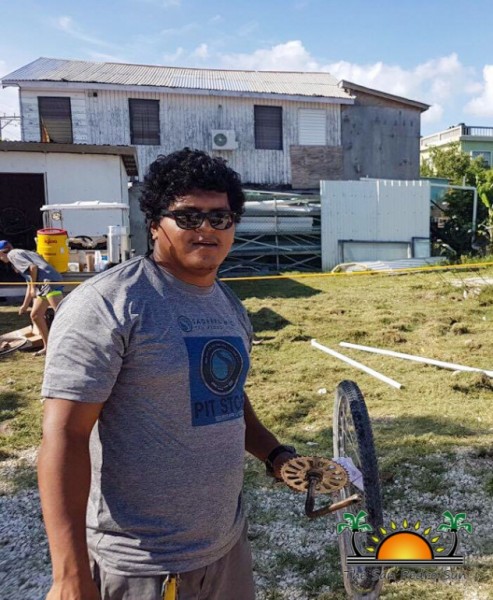 Pit Stop Ministry is spearheaded by Miss Judy Crampton and Sagebrush Campus Pastor Torres. As part of their mission to "Know Christ and Make Christ Known", Torres encourages the community to attend their services: Kids Planet (ages 1 to 12), Remix (ages 13 to 18), and Rise (ages 18 to 28) from 8:30AM or 10:30AM at the Paradise Theater. They also have men's and women's groups, and classes for couples.
More information can be obtained on their Facebook page at Sagebrush Belize Campus or visit their official website www.sagebrush.church.
Follow The San Pedro Sun News on Twitter, become a fan on Facebook. Stay updated via RSS