Remembering Cormac (Corry) Thomas McDermott
Sunday, March 26th, 2017
Cormac (Corry) Thomas McDermott was born July 17, 1931, in Quincy, Massachusetts, to Gerald Joseph and Mary (May) Josephine Keane McDermott. He graduated from Boston College High School and for a short time was in the Seminary of the African Missionaries, followed by enrollment into the U.S Coast Guard. Corry attended the University of Texas, graduating with a degree in Geology. While attending UT Austin, he met and married Charlene (Cheri) Doherty on September 12, 1957. Their first child, Cheryl Ann, was born one year later. The family then moved to Denver, Colorado, where two more children, Sean Joseph and Mary Colleen, were born. While in Denver, Corry enjoyed a successful Real Estate career, however, it was here that he and his wife separated and later divorced.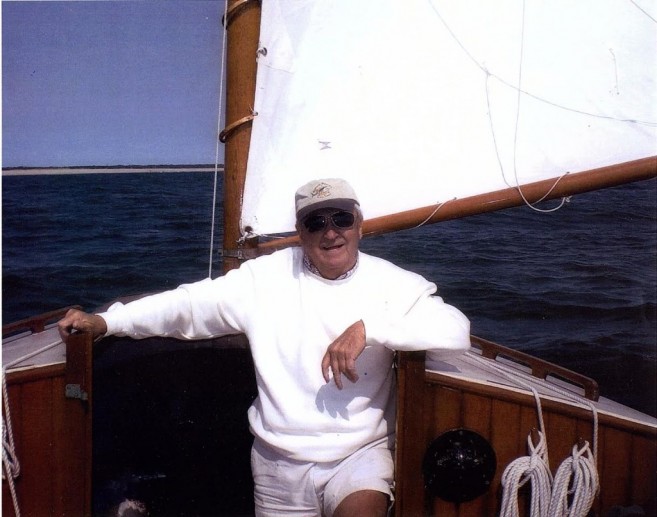 On December 11, 1982, Corry married Janet Knips. In 1985, they moved to San Pedro, Ambergris Caye, Belize, and spent the majority of the next 35 years in Real Estate development. They were very active in the local community with philanthropic work, and especially dear to both of them was their work helping the less fortunate and the orphaned children of Belize. When not residing on the island, they also enjoyed living in Albert Lea, Minnesota, and Houston, Texas.
Corry is survived by his beloved wife, Janet McDermott; his three children: Cheryl, Sean, and Mary Colleen; four grandchildren and two great grandchildren. Corry is also survived by his four stepchildren: Cyan, Cindy, Monte, and Apryl; nine step-grandchildren and 10 step-great grandchildren. He is survived by his sister, Patricia McLoud, several nieces, and a nephew. He was preceded in death by his parents, Gerald and May McDermott; his brother, Jerry McDermott; and brother-in-law Bob McLoud.
"Mr. Corry" passed away on Saturday, December 31, 2016, at his home, Casa Madera, in San Pedro Town, Ambergris Caye. A "Celebration of Life" will be held Saturday, April 1, 2017, from 1:00 to 5:00 p.m. at the SunBreeze Hotel, San Pedro Town. At 2:00 p.m., a short service of prayers, personal reflections and remembrances will take place. In lieu of flowers or memorials to the family, please consider contributing to the following charities: AMBERGRIS CAYE ELEMENTARY SCHOOL ACES, P.O. Box 1, Turtle Street, San Pedro Town, 501-226-2226 and SUNSHINE SCHOLARSHIP FOUNDATION, P.O. Box 319, Pescador Drive, San Pedro Town, 501-623-9962. The family extends their deepest gratitude for your donations in memory of our beloved husband, father, grandfather and brother.
Follow The San Pedro Sun News on Twitter, become a fan on Facebook. Stay updated via RSS