Author Sharine Jones-Weaver encourages all Belizean women to stand up against Domestic Violence
Saturday, April 1st, 2017
Once silenced by domestic violence, Belizean-American Author Sharine Jones-Weaver is now using her voice through her publication "Reflections of a Woman's Indiscretions" to reach the Belizean community. As an advocate for domestic violence and gender equality, Jones-Weaver seeks to spread awareness through her past experiences, while empowering women of Belize.
Within her book, Jones-Weaver revealed that her decision to have an affair with another man stemmed from her marriage not meeting her fairytale expectations. What begins as a midsummer romance evolves into her nightmare; riddled with abuse and violence. In her quest to break free of this toxic relationship, she developed courage, left her abuser, and overcame the emotional and physical trauma.
Since domestic violence is a prevalent issue within the country, Jones-Weaver said she is compelled to spread her message on domestic violence. "Domestic violence is a hideous trend in society that we all need to take seriously and be aware of. It's too often when you see a woman injured or who has lost her life to domestic violence. I believe in empowering other women; I desire for them to recognize their value, set standards in their relationships and demand their respect," said Jones-Weaver.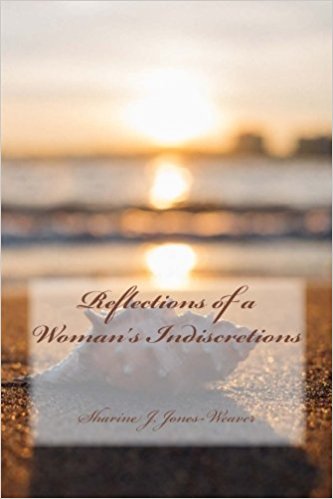 Instead of keeping her struggle to herself, Jones-Weaver hopes that telling her story can inspire others. "I want to tell my story because I consider all the mothers, along with their daughters, and sisters. My experience just proves women are not weak. Strength is ingrained in our blood as women, especially if you're from Belize. That's how I view Belizean women: strong, spiritual, resilient, confident, intelligent, and unique. Therefore, my vision is for us to simply unite and prosper together. It's a beautiful thing when a woman finds her strength, courage, and confidence," said Jones-Weaver.
According to Jones-Weaver, this learning experience has positively impacted her life, and has made her a stronger woman. It's been over 10 years since she ended her abusive relationship, which helped her start a path to a better life. She stated that she has the remainder of her years to rebuild her life, restore her emotions, and become an advocate for others. She is currently working as a creative writer, and active in 'RAWR' (Restoring A Woman's Reverence), which assists battered women to regain and rebuild their confidence through counseling, mentoring, home and job placement.
Jones-Weaver encourages all women who are living in domestic violence to gain the courage to overcome the relationship. If you are a victim of domestic violence, you may contact the following: Ministry of Human Development at 206-2645, Labor Department at 206-2700, or call 911. Crime Stoppers hotline number is 0-8000-922-TIPS, and your report can be anonymous.
You may purchase a copy of this book online at www.amazon.com/Reflections-Womans-Indiscretions-Sharine-Jones/dp/1514282798.
Follow The San Pedro Sun News on Twitter, become a fan on Facebook. Stay updated via RSS