Ana Barrera wins San Pedro Leos' scooter raffle
Monday, April 24th, 2017
Lucky island resident Ana Magarita Barrera, 'La Mami', won herself a brand new blue scooter at the Lions Den on Saturday, April 15th. The raffle was drawn at the San Pedro Lions Queen Coronation/Dance, and on Friday, April 21st, several Lion and Leo members joined in handing the scooter to Barrera at the Lions Den.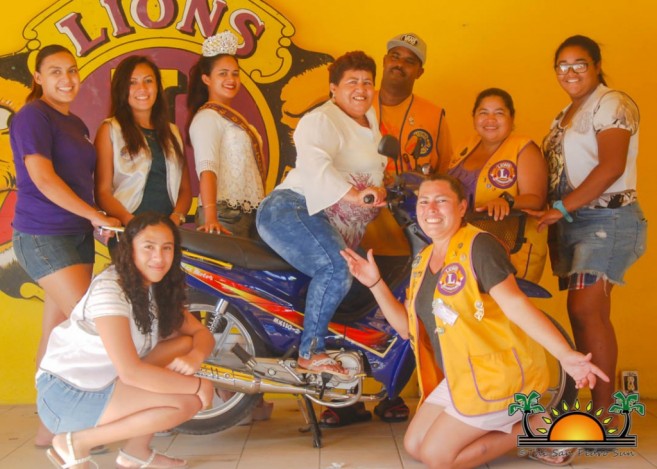 Barrera was ecstatic to receive her new mode of transportation. She told The San Pedro Sun that she was in complete disbelief when she received the call, notifying her that she had won. "I was shocked…I have much experience coordinating raffles, and purchasing raffle tickets. I have been lucky in the past to win, but this is my biggest prize yet," said Barrera. Even more fun to her is that she only bought one ticket, for a mere $10.
Considered one of the San Pedro Leos' biggest fundraisers, the raffle was held to raise funds for travel expenses to the International Lions Convention in Chicago, Illinois, USA. As the first ever Lions Club originated in Chicago, the convention will take place on June 27th to July 4th, where Lions and Leos from across the world will join together to celebrate the Lions 100th year Anniversary.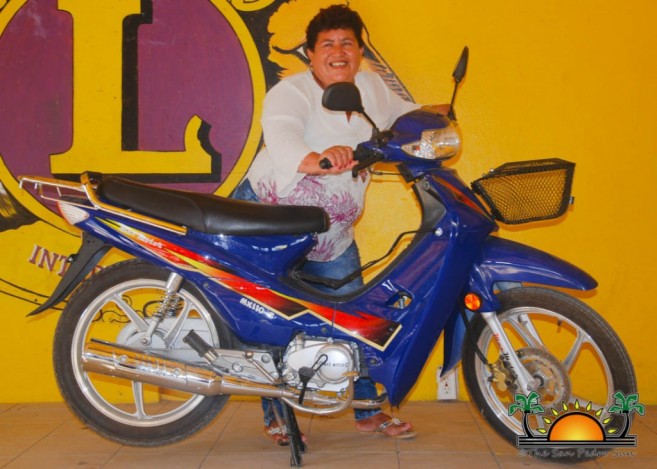 According San Pedro Lion and Leo Advisor Pamela Zetina, the fundraiser was a success. "The San Pedro Leos are always fundraising, and we thought of ideas where we can invest. Last year, we invested in a scooter, and we assigned our Leos to sell raffle tickets. The raffle was supposed to be announced on February 14th, but we had to postpone it to Easter so they could have more time to sell. Each of the 46 Leos helped in fundraising. They were given two booklets, and were tasked to sell 20 tickets. The scooter raffle raised a total of $2,325 in profit," said Zetina. Unfortunately, due to the upcoming graduation expenses, only six Leos have decided to attend the convention.
Erica Bodden, Leo and newly elected Miss San Pedro Lions 2017-2018, is very proud of her fellow Leos' hard work. "This is one of the biggest fundraisers we have done, and it was fair. Some people might think we are benefitting from this, but we are not because we are also giving it back to the community," said Bodden.
The San Pedro Leos thanks the entire community for assisting them, especially those who contributed to the scooter raffle. The Leos are currently working on organizing another fundraiser: "Mr. Leo" pageant! Similar to Miss San Pedro Lions Queen, the pageant will take place in mid-June, before the Leos depart on their trip to the International Lions Convention.
Follow The San Pedro Sun News on Twitter, become a fan on Facebook. Stay updated via RSS