A year after the devastating fire, San Pedro Town continues bold and strong
Wednesday, July 5th, 2017
Tuesday, June 27th marked a year since San Pedro experience its most devastating tragedy in recent history. A massive fire almost wiped out an entire block in the heart of town, leaving as many as 98 residents homeless, the inferno destroyed 11 buildings, of which 8 were businesses and 3 were family homes. Thanks to community efforts via a bucket brigade, the blaze was contained before sunrise, but not before causing over $1 million in damages and losses.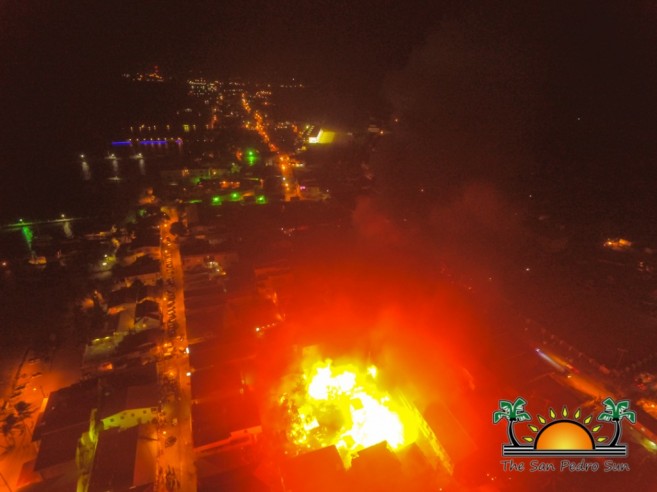 In the aftermath of the devastation, local and national authorities along with the island community came together to assist the victims. The San Pedro Branch of the National Emergency Management Organization (NEMO) through the Emergency Operations Committee (EOC) took immediate action, along with many other organizations, and countless stakeholders in offering assistance, as well as relief efforts. Victims were placed in local hotels, offered three meals a day, and given clothing. Through humanitarian efforts conducted by the San Pedro Lions Club, The Red Cross, and NEMO, an impressive amount of $225,000 was raised, which was meant to assist the victims. While a couple of them believe that more could have been done with those funds, many have successfully moved on. But still, the scars of the fire remain. Some say life has not been the same, but they continue persevering, and thank everyone who, in one way or another, offered their help.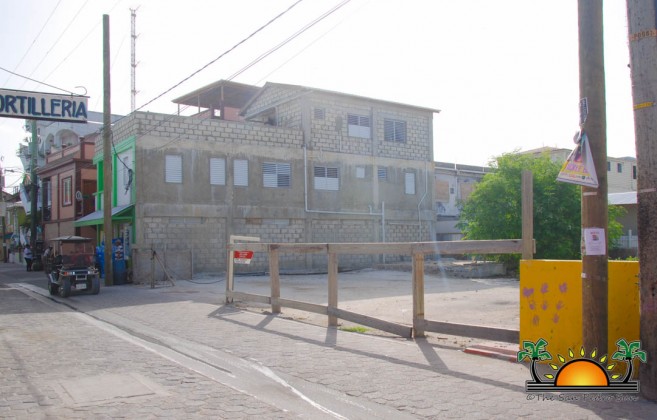 Today, the area where the fire took place still looks vacant, as most of the buildings have not been replaced. One structure that was quickly erected is El Dorado Store. Abel Dorado, owner of the store, says that he is back on track and thankful to everyone who assisted him. It was a terrible experience, but for him life goes on. "When bad things happen to you, don't just sit and mourn on it, get up and get it out of your way as soon as possible," he said. He is glad to be back on his feet with his flourishing business on Pescador Drive.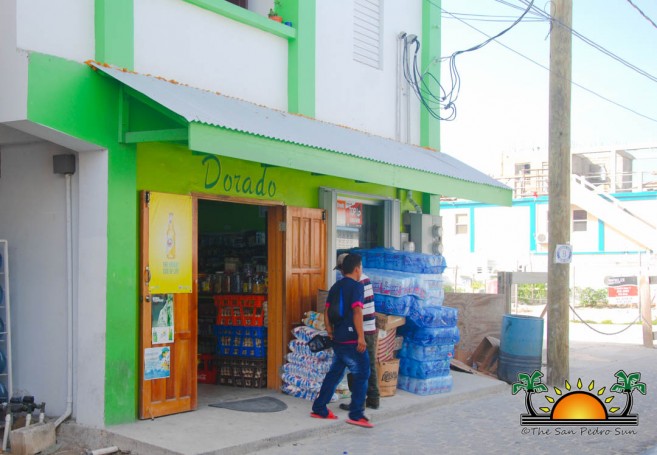 For Romel Bardales, who runs a fruit and vegetable shop, business continues as usual, but he mentioned that just thinking about the fire gives him goose bumps. He lost almost everything in the fire. "It took me a couple months to get back on my feet, but with the assistance I received from the different organizations that were helping people, I was able to quickly get my business up and running," he says.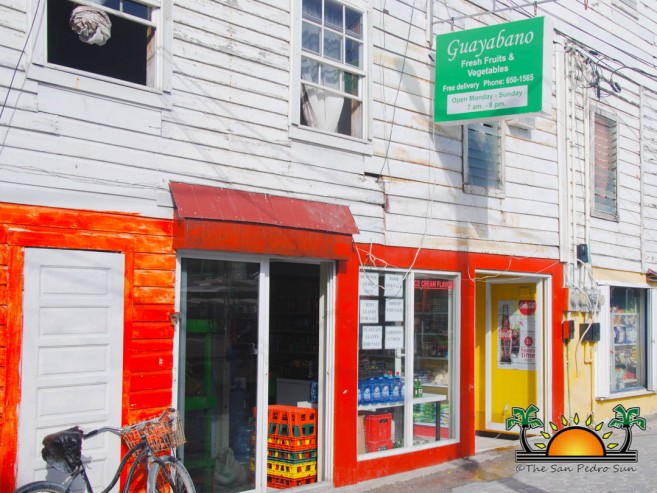 In the case of Baltazar Vanegas, he happily told The Sun that his business of upholstery is again booming and he is happy that his customers keep him busy. When Vanegas lost everything in the fire, he was assisted with a place to stay and even a machine to continue working. "I am very happy that I am back in business like before. I am very grateful with everyone that helped," he said. "I am also very impressed in how united the people in San Pedro are. After the fire, I did not have anything, but I never went hungry nor did I sleep on the street. San Pedro is a great example of unity and kindness to Belize." Some fire victims have left the island, while others found other permanent locations in town.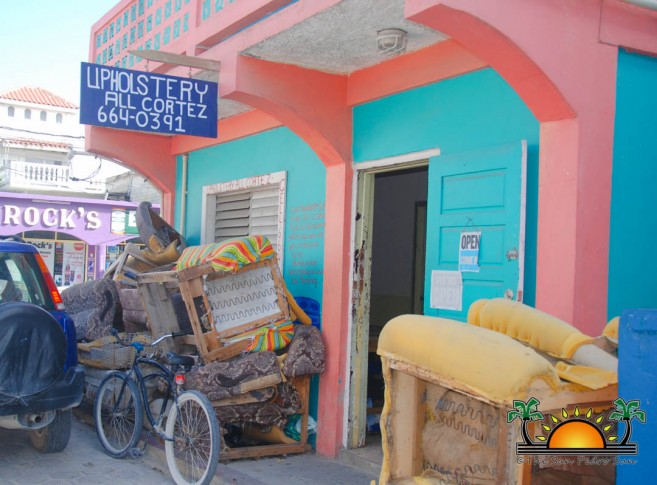 Mayor Daniel Guerrero says he is satisfied with how the situation was handled. He indicated that he, NEMO and the EOC along with other local authorities on the island are working on a final plan in order to be better prepared when it comes to similar incidents. "If a fire or something of the same magnitude would ever take place again, I believe we would be prepared to once again deal with it. But in the meantime, we are working on a plan of action," said Guerrero. In terms of building guidelines, he suggested that concrete structures are built instead of wooden buildings. At the same time they will be screening any future building plans to ensure there is enough spacing between buildings and all regulations are followed. These regulations, according to the Ambergris Caye Building Authority include leaving a space of five feet on two sides of the structure, with a minimum of ten feet at the back and eight feet for parking in front. This is in an effort to clear the streets, thus, onsite parking will be enforced for residential and commercial buildings.
As the island looks into strengthening its plans of emergency response, the San Pedro Fire Department has maintained that the cause of the fire was connected with an electrical malfunction. However, a year later, they have not been able to provide any further details.
As the community continues to move forward, authorities stress the importance of being prepared for any type of disaster. Residents are also asked to adhere to all warnings and notices posted by NEMO and the respective EOCs of their community.
The San Pedro EOC can be contacted at 226-4458, 226-4358 or 226-4824. The office is located on the second floor of the Wings Department Store building on Coconut Drive. Belize Rural South NEMO Coordinator, Vanessa Parham, can be contacted directly at phone number 632-3698; the NEMO Emergency Hotline phone number is 936.
Follow The San Pedro Sun News on Twitter, become a fan on Facebook. Stay updated via RSS