Social Security Board to increase contribution wage band in 2018
Friday, August 4th, 2017
An increase in the amount of contributions towards Social Security (SS) for 2018 was confirmed by the Chief Executive Officer in the SS, Doctor Colin Young on Tuesday, July 26th. The SS has been reviewing the process and holding public consultations countrywide on the benefit structure, to address a mandatory increase in the wage band. The SS holds that currently, employers and employees collectively share an 8% contribution rate to the SS, which is the lowest in the CARICOM community.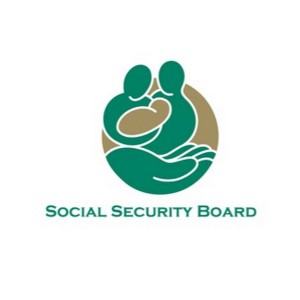 Dr. Young indicated that the increase is primarily to meet to the demands of the volume of pensioners. He added that in order to keep the sustainability of the fund, the increase is imperative. Young mentioned that there is a debate ongoing regarding who is going to take most of the burden; will be a fair 50-50 split, with employers and employees, or is there going to be a different allocation? "That is the discussion that has to be made… ultimately we will need to see the wage band increase no later than next year," said Young.
According to Young, the last increase in contributions to SS was in 2003 and since then there have been more pensioners, while contributions remain the same. "There will be a point where your revenue is insufficient to cover your expenses," says Young. "For example our actuary is saying that the number of pensioners increased by about 10% max each year, and since our revenue has not increased in terms of contributions since 2003, an increase is due now." He indicated that there has been an increase in the cost of administering the fund, an increase in the number of sickness benefit clams, employment injury claims and other benefits that SS offers. "It is now creating a situation where we are running at a deficit as it relates to contributions against expenditure," said Young.
Leading the public consultations is general manager of policy and programs at the SS, Chandra Cansino. In January of this year, a public consultation was held in San Pedro Town, explaining that the new increase would affect persons making a weekly salary between $300 and $500. "The contributions that the employers make will be affected to some extent, however, in order to finalize by how much, we need to have more conversations with employers and unions as to how the distributions will be in regards to that," Cansino said during the San Pedro consultation.


The bottom line is that higher income earners will be asked to pay more. But this also means that they will in return receive higher benefits from the SS. According to Cansino, the changes in the increase will be notable for pensioners who are living longer. "The changes are proposed to ensure the sustainability of the fund," Cansino elaborated.
In the upcoming months, organizations representing workers, employers, and the trade unions, including the Belize Chamber of Commerce and the Belize Business Bureau, will continue to be consulted as part of the process.
The SS encourages anyone who may want to send suggestions, questions or recommendations that they can still do so by emailing [email protected]
Follow The San Pedro Sun News on Twitter, become a fan on Facebook. Stay updated via RSS