Shyne Barrow resigns from BSCAP; Business owners unhappy with proposed copyright music policy
Monday, August 14th, 2017
Belize's Music Ambassador, Jamal 'Shyne' Barrow has resigned as Chief Executive Officer (CEO) of the Belize Society of Composers, Authors and Publishers (BSCAP). The announcement was revealed through a leaked letter to the media on Thursday, August 10th, responding to former CEO, Heather Cunningham's claims that the organization owes her over half a million dollars. The leaked letter says that [Barrow] cannot support an organization that will take away from the artists, particularly for administrative costs.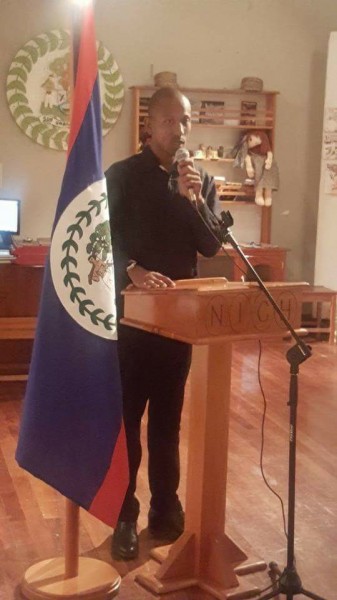 Prior to this revelation, and under Barrow as CEO, several members of the business community on Ambergris Caye had been receiving application packages via email to sign license agreements to publicly play music on their premises. BSCAP is reportedly soliciting broadcasters, radio stations and businesses to subscribe. The fact that Barrow is no longer with BSCAP leaves everyone wondering if the organization will carry on with the copyright policy, which painted businesses as violators of Belizean artists' rights by not paying annual dues to BSCAP. The packages cited that under the copyright law, anyone who plays music in public should pay a royalty fee to the creator, or publisher of that song. The idea has been rejected by businesses on the island, who believe the implementation is just another mechanism to collect additional fees from the business community.
In the case that the policy is implemented, a few stakeholders on the island told The San Pedro Sun that the system is not suitable for Belize at the moment. They indicated that it is understandable what BSCAP is trying to do, but that system will not work. "We can see such implementation for the radio stations, but not for local businesses, like restaurants and stores," said one business owner.
Another proprietor added that nowadays businesses play music via 'Youtube,' which is a free music online channel. "If you have your videos or music on Youtube, then the artist is making his/her work accessible for everyone. But if that is not the case, there will only be a preview of the production and a link would be provided where you can pay for that particular song or video." Other business owners think this is all just another way of getting more money from stakeholders. The only radio station on the island confirmed that to date, they have not made any arrangements to pay royalties for the music they broadcast.
Barrow had initiated a countrywide tour in March of this year, in an effort to get businesses to sign the license agreements to start paying a monthly fee. According to him, BSCAP is a non-profit and non-governmental copyright collective management organization representing the entire musical spectrum. This includes traditional Garifuna, Kriol and Maya music, brukdong, kungo, paranda, punta rock, sambai, reggae, calypso, soca, pop, rock, alternative, country, R&B, rap, hip‐hop, Latin, film and television music, folk, roots and blues, jazz, gospel, Christian, new age, theater and cabaret, dance, electronic, symphonic, and concert music.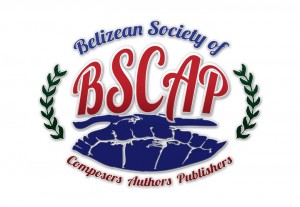 The nationwide copyright tour was expected to come to San Pedro in either September or October. With Barrow's resignation as CEO of BSCAP, it is unsure what the next move will be within the organization.
Barrow indicated that the countrywide tour was to sensitize Belizean artists and let them know of their rights. In April of this year, he visited San Pedro Town and met with Mayor Daniel Guerrero, and the San Pedro Ambergris Caye DJ Association. Barrow discussed the importance of copyright adherence, along with its potential benefits to Belize, such as attracting investors. He also discussed the issue of Intellectual Property, which under the Copyright Act 2000, indicates that it is illegal to use copyrighted works without the permission of the owner. Barrow also mentioned that in the coming months, he will be facilitating a series of discussions with not only the DJ Association, but also the tourism industry. The music ambassador intends to protect the rights of the owners, while making sure the music industry is improved.
A date for the event is yet to be announced.
BSCAP is committed to protecting the rights of copyright owners so that they can derive equitable compensation for their creativity, which in turn will further establish the arts as a competitive, vibrant and viable industry in Belize. In addition, BSCAP also improves and defends: the base of rights the organization manages through action for legislative change and court action to establish precedents in law; seek enforcement by court action of the rights managed where infringement or piracy occurs; inform and educate the public about intellectual property and the rights managed that flow therefrom; and help promote the arts by participating in and/or organizing artistic social and cultural events. For more information on the tour, please call 615-0565.
Follow The San Pedro Sun News on Twitter, become a fan on Facebook. Stay updated via RSS