Miss San Pedro 2017 Crowned at St. George's Caye Day Parade
Monday, September 11th, 2017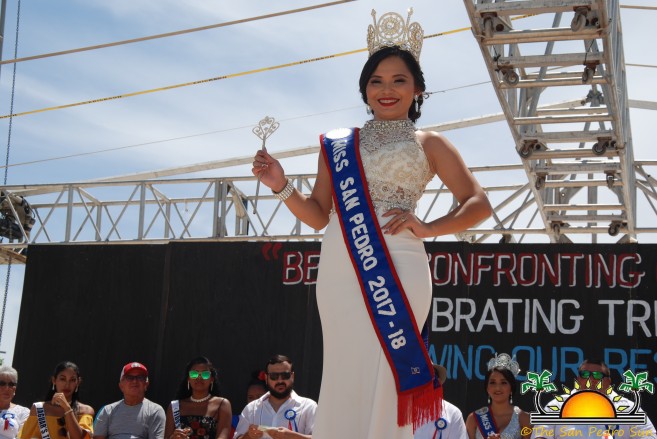 Newly elected Miss San Pedro 2017-2018, Virginia Vasquez was officially presented with her crown and scepter on Sunday, September 10th at the Honourable Louis Sylvestre Sporting Complex. Vasquez was crowned by outgoing Miss San Pedro Lisandra Novelo before a large crowd of students and citizens. The coronation was part of the 219th anniversary of the Battle of St. George's Caye. After the coronation ceremony, Vasquez and the other Miss San Pedro contestants joined a citizens and uniform parade through the streets of San Pedro Town.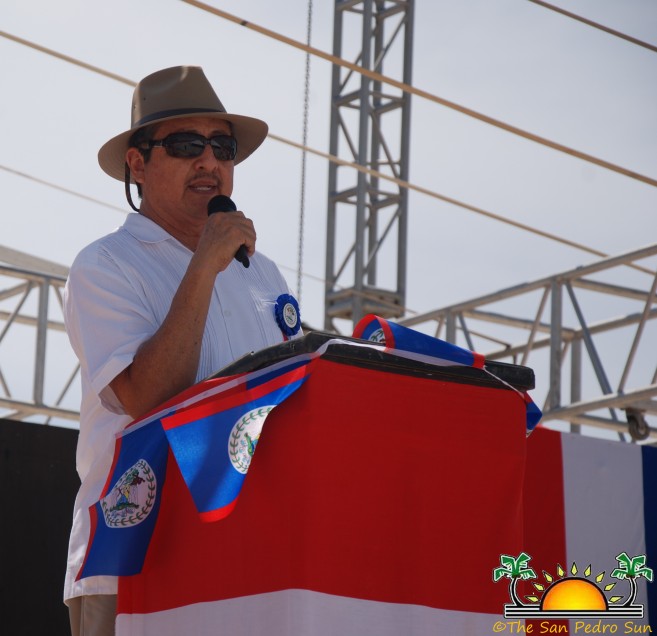 At the official ceremony, Mayor Daniel Guerrero welcomed everyone to the first event of the country's September Celebrations. The festivities this year are held under the theme 'Belize: Confronting Challenges! Celebrating Triumphs! Renewing our Resolve!' Guerrero reminded everyone that just as the Baymen faced struggles against the Spaniards over 200 years ago, Belize now faces challenges ahead. "Just like the Baymen collectively confronted their challenges, we must ensure that as a young nation, we work together and continue building our country," said Guerrero.  "As we celebrate this historical accomplishment, we must take this opportunity to renew our resolves as a nation. Our students, who are the backbone of our future, must set clear goals that when put collectively will see Belize moving forward with in the right direction."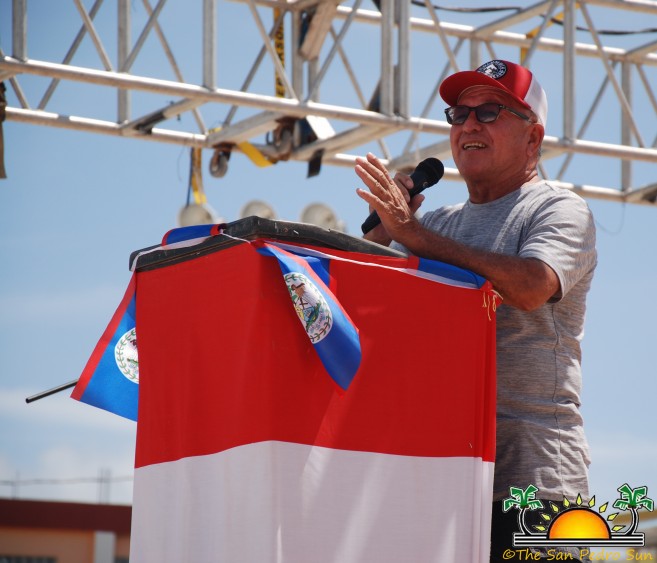 The Area Representative for Belize Rural South and Minister of Tourism and Civil Aviation, the Honourable Manuel Heredia Jr., also shared a few words before the ceremony wrapped up.  "This is a historical day for our country as we honour what took place on September 10th in 1798 when the Baymen stood up against the enemy to give us what we have today," said Heredia. "September is a month when all of us should come together as one and continue making San Pedro and Belize a wonderful place live." During the formalities, the crowd was entertained by the melodious voice of Belizean singer Jael August, who sang a couple of patriotic songs.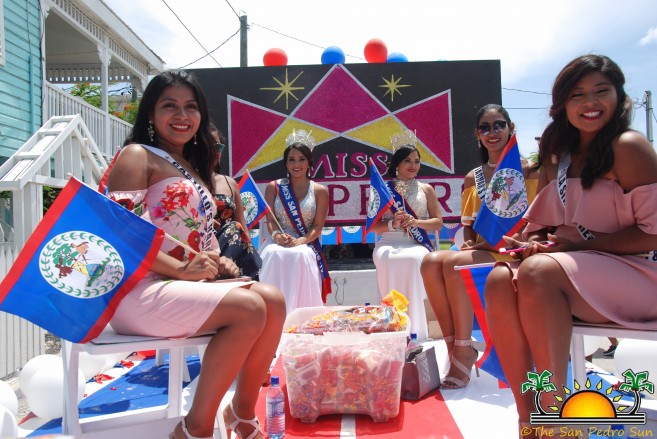 The parade saw students and citizens marching through the main streets of the town core and coming to a halt at the Central Park. Everyone in the parade waved their Belizean flags proudly, while others chanted patriotic verses of Belizean songs. At the end of the march, members of The San Pedro Town Council distributed refreshments to the hundreds of persons that participated in the parade.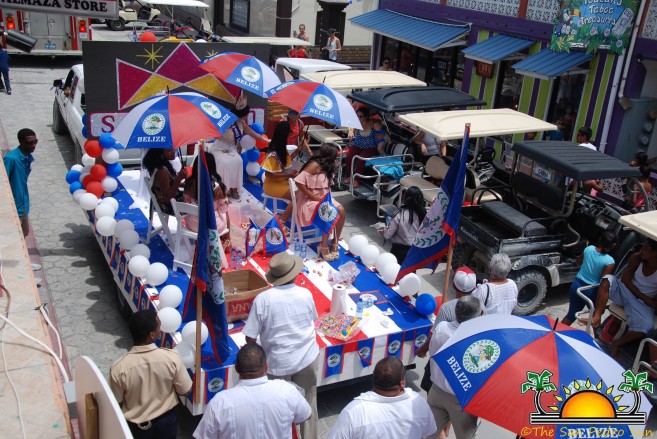 The activities for the day continued on the beach where the island's number one band, Rompe Raja serenaded the afternoon. While on the beach, many islanders participated in a couple of games while enjoying a beautiful sunny day.
Follow The San Pedro Sun News on Twitter, become a fan on Facebook. Stay updated via RSS