Kendis Gibson meets with Belizean students and media corp
Friday, October 13th, 2017
Acclaimed Belizean- American journalist and news anchor Kendis Gibson was in Belize from Wednesday, October 4th to Saturday, October 7th, meeting with different students and members of the Belize Media Corp. During his four-day visit organized by the U.S Embassy in Belize and the US Department of State, Gibson made presentations at various schools where he spoke about pursuing goals and the importance of an education. He concluded his agenda with an interactive session for Belizean journalists on investigative journalism at the Government House of Culture before leaving the country.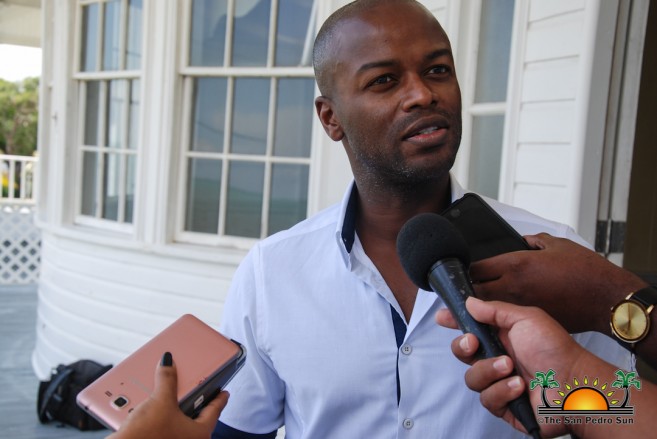 Gibson was born in Belize City, but migrated to the United States of America from a very young age. He is a news anchor of 'America This Morning,' and 'World News Now' on ABC News. Gibson joined the US network in 2014 after spending time in local and national networks in the U.S. Some of his past experiences include working in Washington D.C during Barack Obama's presidency and as an entertainment anchor for CNN covering red carpet events in Hollywood and other places.
Upon his arrival on Wednesday, Gibson visited with students from Samuel Haynes Institute in Belize City where he shared about his life and how he ended up where he currently is. "You have to get in your mind what exactly you want to do as a career, as a goal, and then figure out how to get there," he said. Gibson encouraged the students to set their goals and try to accomplish them by a certain timeline. The following day, Gibson was in the Capital City of Belmopan where he once again interacted with students at the Belmopan Comprehensive School and the University of Belize during a captivating lecture on journalism.
Back in Belize City on Friday, October 6th, he appeared on different morning shows and continued meeting with students. He was also presented with the keys to the city by Mayor Darrel Bradley in recognition of his outstanding achievement in the area of journalism.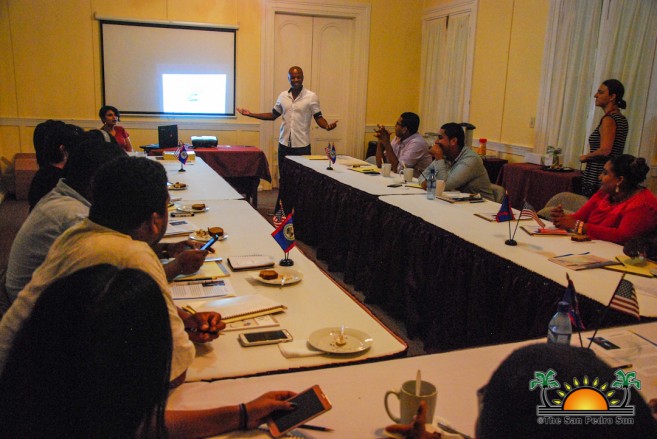 On Saturday, Gibson was joined by members of different Belizean media houses who engaged in an investigative journalism session at the Government House of Culture. In his presentation, he discussed the fairness and balance in reporting, abiding by laws, the vetting of news stories and shared a holistic view of how to improve in reporting. He indicated that when it comes to investigative reporting, it is a must to always have more than one source and spend as much time possible to get accurate and up-to-date information that can back-up a sensitive topic. Gibson spoke well of the Belizean press and also gave a few suggestions about certain news stories. "I believe that the local media in Belize is doing a great job in keeping the country informed, but when it comes to reporting violence I think it should not be reported necessarily the way it is, because it can start numbing people to what is happening out there and what the real problems are," he said. Gibson indicated that the press has a role to play in the community and sometimes can contribute to some of the negative aspects in the society. He continued speaking on the reporting of violence whereby if too much publicity is given to a certain crime story, it can encourage others to want to commit crime and then in some way be glorified by the media. "It is important to know the creator role and impact the Belize press has on their society, it can have an immense impact given the fact of Belize's small population," concluded Gibson. "You just need to realize that there is a greater impact beyond just telling the news."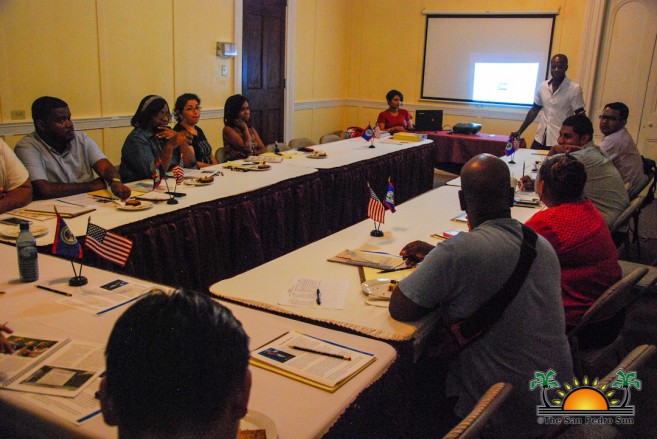 This is the second time Gibson has visited Belize. His first visit to the country in over ten years was back in May of this year. During his brief visit at that time, he documented his trip in a short video that was aired on World News Now on ABC. He also visited the house where he grew up in Belize City and then took a brief trip to Ambergris Caye.
Follow The San Pedro Sun News on Twitter, become a fan on Facebook. Stay updated via RSS