Our World Project brings educational shows and treats to island students
Friday, November 3rd, 2017
Debbie and Larry Heimgartner continue to bring love and positive vibes to Ambergris Caye's students through their 'Our World' project. On Friday, October 27th, the San Pedro High School (SPHS) witnessed two plays dealing with social issues affecting young people around the world. They also made their annual visit to the San Pedro Roman Catholic School (SPRCS), where they treated students to delicious Manelly's paletas.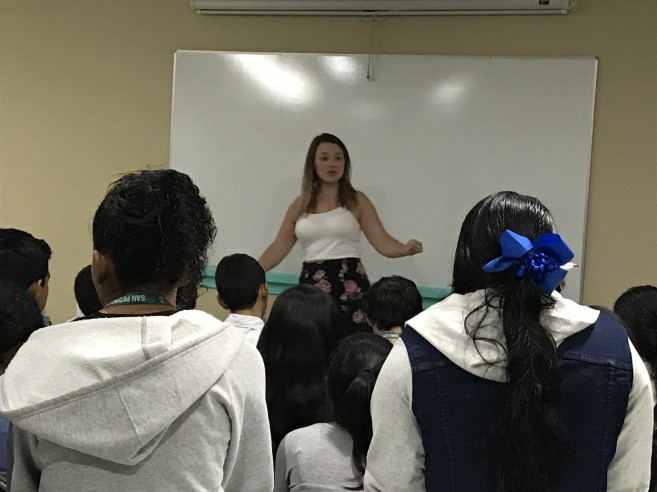 This year, the Heimgartners were joined by two performers, Sarah MacKenzie and Emma Stirling. MacKenzie and Larry Heimgartner wrote 'Find the Balance – Equality for All', a 30-minute drama presentation that touched on equality and women's rights. MacKenzie covers issues that affect women around the world such as abusive relationships, girl trafficking and forced marriage. By drawing from personal experiences and observations of the cultures people live in, MacKenzie is able to portray oppression of women. Throughout her career she has given voice to important subjects that are key to the progress of equality, and she hopes to encourage men and women to respect each other and work towards equality.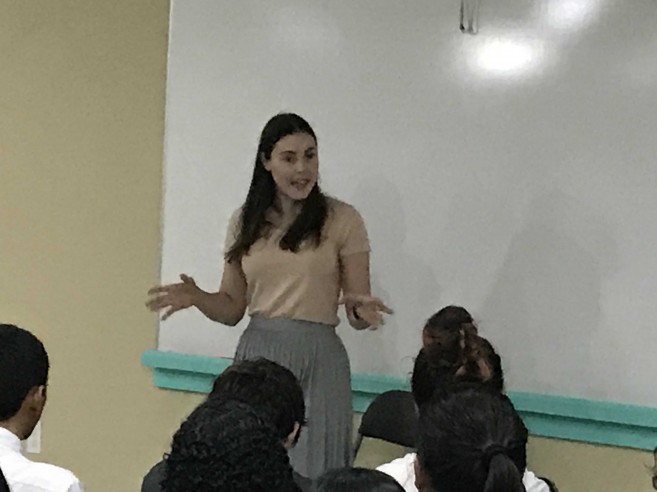 The second performance titled 'Finding the Light,' was written by Larry and Emma Stirling, and the 30-minute drama aims to raise awareness of mental health and depression. By sharing her own emotional stories of how depression has affected her own life and highlighting shocking statistics, Stirling explores the realities of this issue. The play portrays how depression is connected to other mental health issues like addiction, anxiety and suicide. The performance also focused on revealing ways how people can support themselves in those situations. 'Finding the Light' uses the power of hope to educate and inspire young people by showing them that they are not alone, and that together, they can seek help and bring about change to themselves and others. The SPHS students appreciated the performances, touched by the realities revealed through the dramas.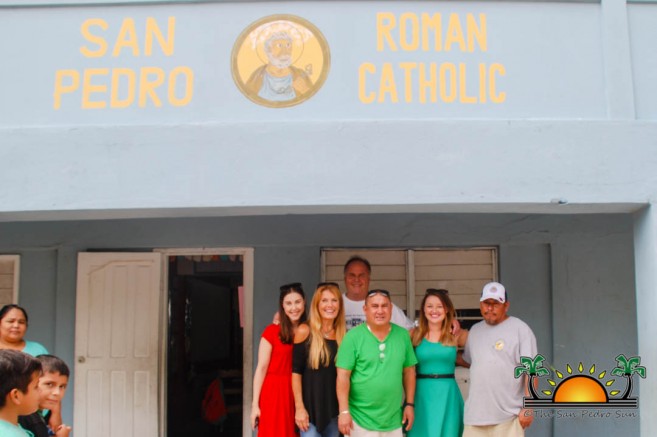 Later that same day, the Heimgartners were joined by MacKenzie and Stirling in their annual visit to the students of SPRCS. There, they distributed icy cold Manelly's paletas to all the students, who beamed with smiles of gratitude as they received their treats.
The 'Our World' project is spearheaded by the Heimgartners and seeks to highlight social issues through plays in various parts of the world, including Ambergris Caye in Belize. We thank them for their continued visits and for sharing their talents with our island.
Follow The San Pedro Sun News on Twitter, become a fan on Facebook. Stay updated via RSS