San Pedro Justice of the Peace chapter holds first monthly meeting
Saturday, February 10th, 2018
The importance of being an active Justice of the Peace and a presentation on the different types of police identification parades were the highlights at the first monthly meeting of the San Pedro Chapter Association of Justice of the Peace and Commissioner of the Supreme Court. Held at the meeting hall of the National Emergency Management Organization (NEMO) on Wednesday, February 7th, the event saw the attendance of many Justices of the Peace (JP) and guest speaker, Sergeant Thomas from the San Pedro Police Formation.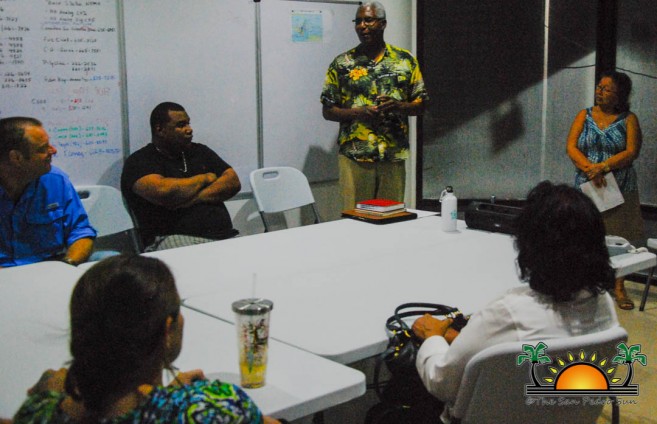 Opening the meeting was chapter president, Pastor Clive Welsh who thanked everyone for attending the meeting. He shared that for a JP to be promoted to a senior position they must be active for the past 10 years. Welsh explained that every JP is now required to keep a journal in order to document their activities. He encourages the JP's in attendance to start documenting their endeavors, which not only will merit their membership as active members but will also help them in becoming a senior member of the organization in the future. Welsh also took the opportunity to present a certificate of appreciation to long-standing JP, Maria Alamilla.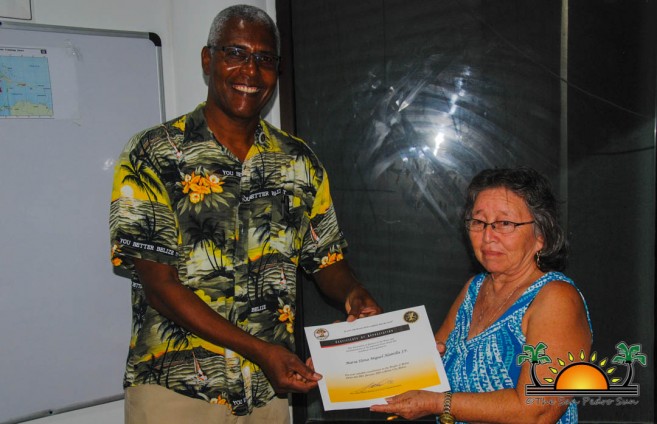 After the opening remarks, Sergeant Thomas addressed the audience on identification parades. He reminded them that a JP is required to be present when this process is being done. "This is important so that the suspect who is to be identified of a crime is treated fairly by police and that the proper procedures are carried out," he said. "Also the JP should witness that the suspect is free to choose the type of Identification Parade he will participate in." According to Thomas, it is the person's right to choose the type of Identification Parade. "We have two types of identification parades, the formal and group identification," he said. "The formal process is a line up in which the suspect can be identified by the victim in a room, however, if the suspect refuses to accept this method, then the group identification takes place." This second method, according to the Sergeant, is when the suspect is placed among other people of his same height, skin complexion and age range. On the island, the suspect is placed in a public area. Then the victim along with the JP will be taken in a vehicle and drive past the area where the suspect is. The victim is then required to identify the perpetrator among the group of persons. If the person is identified he can then be apprehended.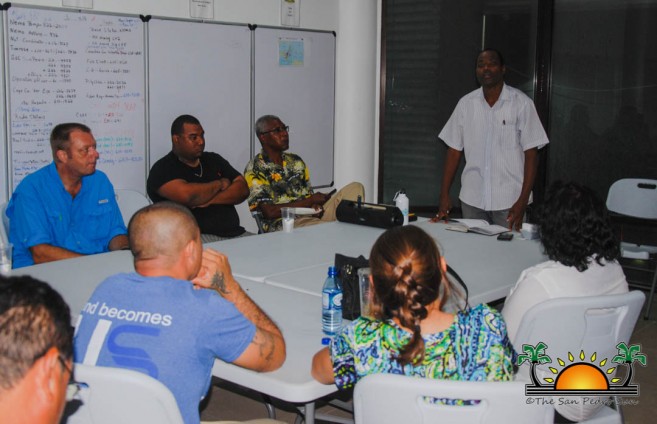 Following the presentation, Welsh took over and asked the JP's in attendance to encourage those who are not fully active to come to the meetings so they can continue building the local chapter. Welsh then declared the meeting a success and announced that the committee plans to hold their next meeting on Wednesday, March 14, 2018, at the same location at the NEMO conference room.
Follow The San Pedro Sun News on Twitter, become a fan on Facebook. Stay updated via RSS