Parvovirus outbreak on Ambergris Caye
Wednesday, April 11th, 2018
Due to an outbreak of the deadly virus, Parvovirus, the San Pedro Saga Humane Society has launched a campaign to provide free Parvovirus shots to island pets. Aimed at preventing the spread of the deadly and highly contagious virus on the island, Saga is encouraging all pet owners to get their dogs vaccinated at their earliest convenience.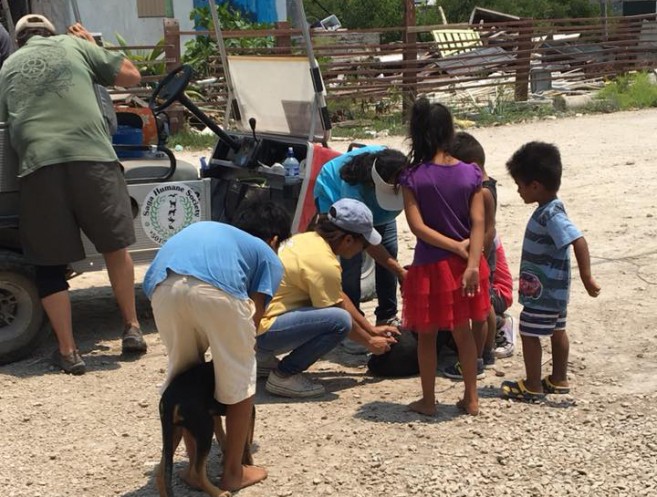 Parvovirus is a viral disease that can produce a life-threatening illness. The virus attacks rapidly dividing cells in a dog's body, most severely affecting the intestinal tract. Parvovirus also attacks the white blood cells, and when the young animals are infected, the virus can damage the heart muscle and cause lifelong cardiac problems. The virus is extremely contagious and can be transmitted by any person, animal or object that comes in contact with an infected dog's feces or body fluids. It is highly resistant as it can live in the environment for months, and may survive on inanimate objects such as food bowls, shoes, clothes, carpet and floors.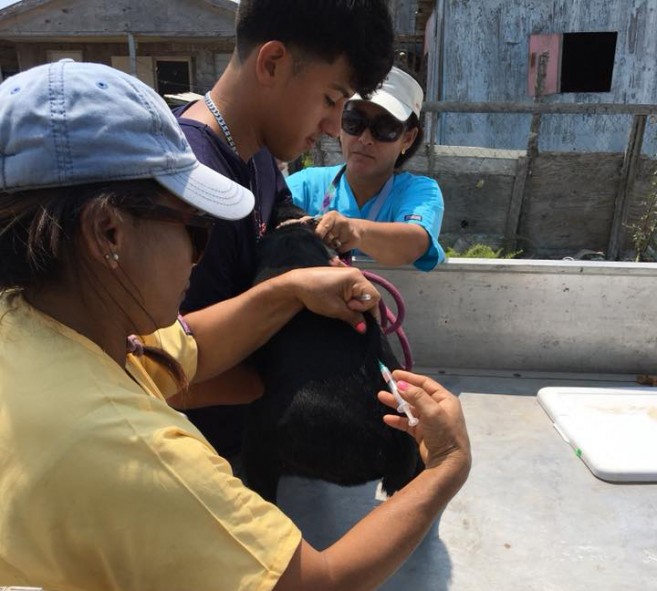 It is common for an unvaccinated dog to contract parvovirus from the streets, especially in urban areas where there are many dogs. You can protect your dog from this deadly virus by making sure he's up to date on his vaccinations. It is usually recommended that puppies be vaccinated with combination vaccines that take into account the risk factors for exposure to various diseases. One common vaccine, called a "5-in-1," protects the puppy from distemper, hepatitis, leptospirosis, parvovirus, and parainfluenza.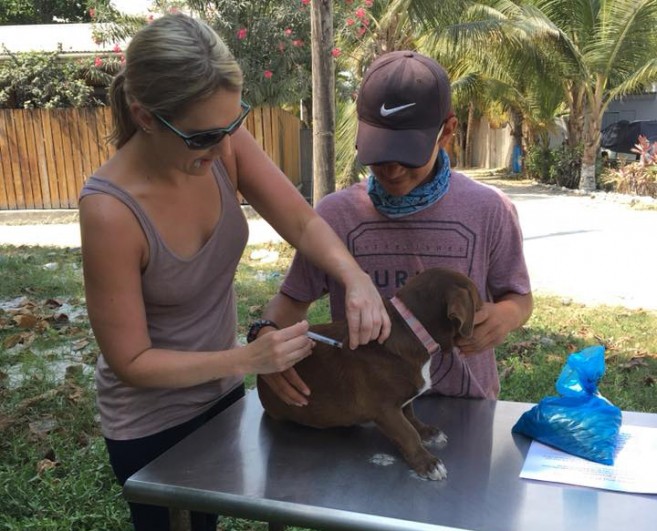 According to Saga, they have seen more than 15 cases of Parvovirus in the past three weeks on the island. However, thanks to medication/vaccinations the majority of the dogs who have contracted the disease have survived. Saga further states that they have not had a case of Parvovirus in the clinic or shelter during the recent outbreak, all of them have occurred in pets brought in by their owners to the clinic for treatment.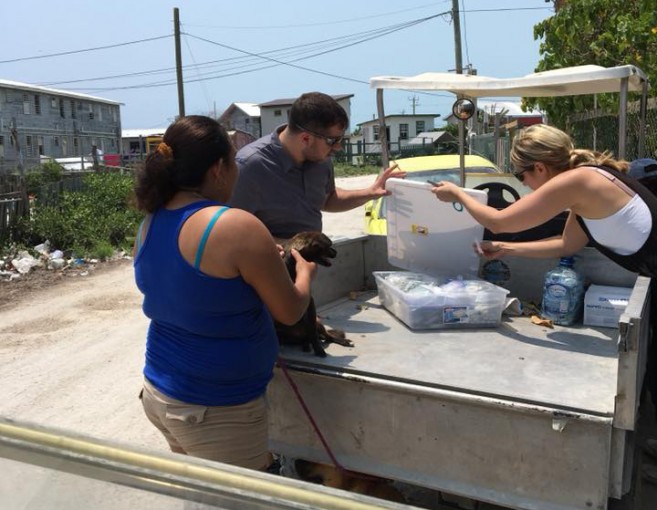 If your dog has Parvovirus he/she will show the following symptoms; fever, loss of appetite, bloody diarrhea, lethargy, rapid weight loss, and vomiting. Saga advises pet owners who suspect their dog is infected NOT to bring them inside the Saga yard and kindly notify the front desk by calling 226-3266
Follow The San Pedro Sun News on Twitter, become a fan on Facebook. Stay updated via RSS