Islanders celebrate World Earth Day 2018
Monday, April 23rd, 2018
To celebrate World Earth Day 2018, a group of islanders participated in beach and sea clean-up on Sunday, April 22nd. The annual event is observed worldwide, with various events held to demonstrate support for environmental protection.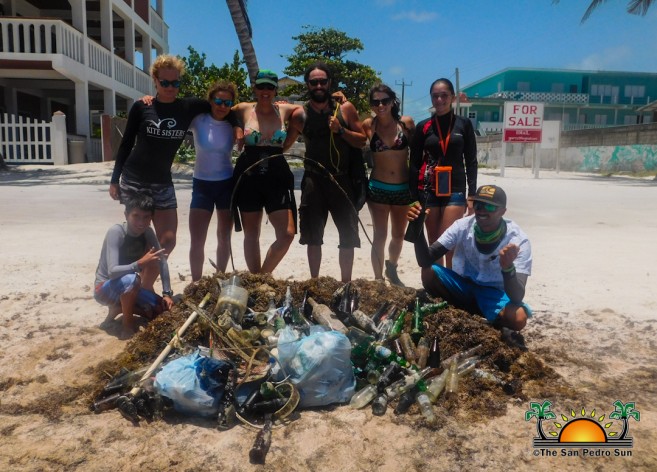 In San Pedro Town, the clean-up began at 9AM as participants gathered in front of Chuck & Robbie's Scuba Diving dock in Boca Del Rio Area. After cleaning up on the beach, volunteers headed for the water using kayaks and snorkeling gear to dive for underwater garbage. Retrieved were bottles, plastic, metal, Styrofoam products, and even clothing, among others.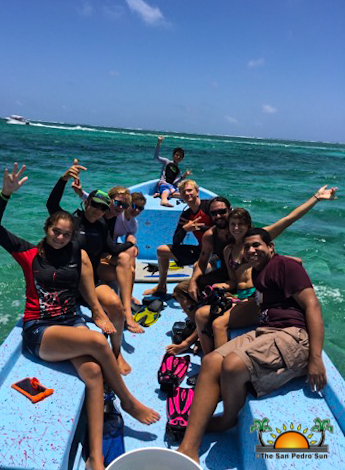 Clean-up organizer and founder of Reef Angels, MJ Leslie has been vocal about islanders' responsibility to their environment. "[This] was something that we wanted to do to keep the spirit of Earth day alive. We have to stop and remember that without a healthy marine environment, no one will have jobs. Too much plastic and trash are thrown on the ground and in the sea. I have witnessed many people who don't care and throw trash anywhere. This will kill tourism and it needs to be stopped."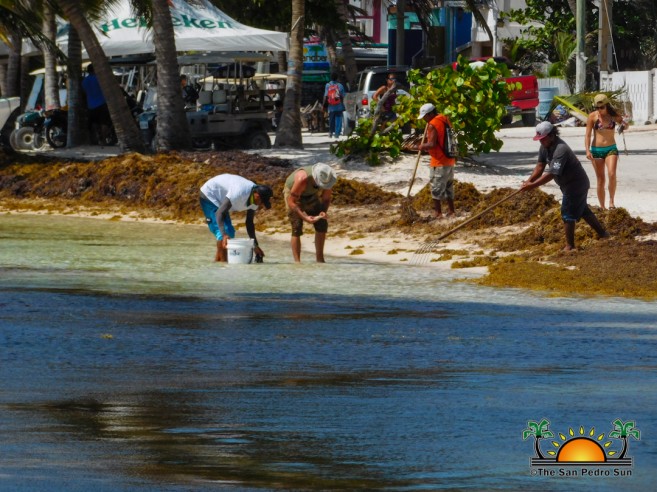 Joining Leslie in the cleanup were Mitchell Sersland from San Pedro High School, Carina Paz of St. Catherine's Academy, Christina Manzi and Chris Summers from American Crocodile Education Sanctuary, Hamerlin Flores from The San Pedro Sun, Dr. Tina Kokkinis, Davin Wolfe from The Island Academy, and Tessa & Lika who were visiting Belize for the first time.
Big thanks to everyone that showed up and participated. The community at large is encouraged to join in the efforts to keep La Isla Bonita Clean!
Follow The San Pedro Sun News on Twitter, become a fan on Facebook. Stay updated via RSS